'Grace's dealers have blood on their hands'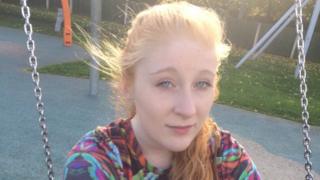 The father of a 13-year-old girl who died after taking ecstasy is warning other parents if it can happen to his daughter, it can happen to anyone.
Grace Handling was found dead in a house in Irvine in Ayrshire just after school broke up in June.
Her dad Stewart Handling has confirmed for the first time she died after taking ecstasy.
He said his daughter was given the drugs by a boy she met three weeks earlier.
Mr Handling is concerned the person responsible – if and when they are caught – will serve a minimal jail term after the pain and suffering caused to the family.
He told the BBC Scotland news website: "These 'entrepreneurs' have young people's blood on their hands.
"Grace was vulnerable.
"I just want to know the truth – I want to know what his motives were."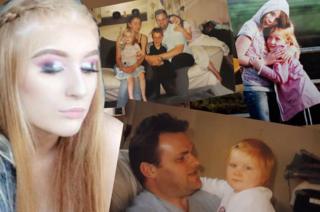 Grace, a pupil at Irvine Royal Academy, died in a house in Arran Place on the afternoon of 29 June.
The family had to wait 10 weeks for a toxicology report to find out why she died.
Mr Handling said: "It has been painfully slow. We have been in limbo.
"We did anticipate that it was drugs, but about 1% of us hoped it was natural causes."
The report stated that Grace's cause of death was intoxication from MDMA (ecstasy).
Her father confirmed: "She went to this house with a boy. She had met him about three weeks previously and was under his influence.
"For some reason the ecstasy has been offered to her and she was told by the boy she could take three of them."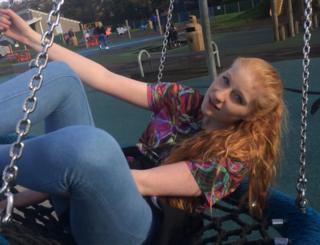 Mr Handling, his wife Lorraine and Grace's siblings Dani and Matthew are struggling to come to terms with their loss. They believe they are in a position that any other family could find themselves in.
As they try to cope with what has happened, Mr Handling wants people to know the kind of girl his daughter was.
"She was amazing and loved by all her pals," said Mr Handling. "About 300 people came to the beach for a balloon release in Grace's memory.
"We are heartbroken about what happened.
"School had just finished, she had plans for the summer. She was going to get a part-time job. She wanted to be a dog handler when she left school.
"She was a great kid.
"Her primary school headmistress summed it up to us when she said: 'If it can happen to Grace, it can happen to anyone.'"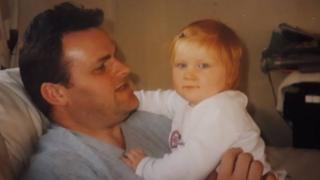 No charges have been made over the drugs supplied to Grace.
A 17-year-old was arrested at the time of the incident and then released. Police said inquiries were ongoing.
Mr Handling wants justice but fears it won't be enough.
Last week, 18-year-old Thomas Lamont from Glasgow was jailed for a year for selling ecstasy to 14-year-old Zoe Bremner from Glasgow.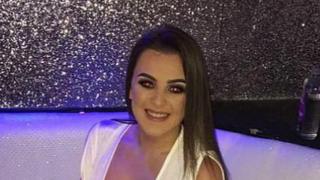 She became ill after taking two of the pills in June last year and was pronounced dead after an ambulance was called to a flat in Glasgow's Cowcaddens.
Lamont, from Knightswood, admitted being concerned in the supply of ecstasy.
Grace's father said: "I've spoken to the police and they have warned me that the outcome could be similar to the Lamont case.
"The person who supplied these drugs should be punished and rehabilitated. But he will probably get six months in Polmont and build up his contacts in there."
Grace's death happened just one month after a 17-year-old boy was jailed for supplying ecstasy to six 13-year-olds in Irvine.
The boy supplied 'Trip Advisor' drugs to two girls who then shared them with their friends. Three girls and three boys spent the night in hospital after taking them.
Strong faith
The Handling family will now wait for the justice system to run its course.
Grace's friends are giving the family support and the family's strong faith is helping.
Mr Handling doesn't want this to happen to anyone else. And he believes Grace would not want that for her family or anyone else.
He said: "She definitely didn't deserve to die this way but we know where she is now, she is void of pain and trouble."
Read more: https://www.bbc.co.uk/news/uk-scotland-glasgow-west-45706757