Mitch McConnell moves Senate closer to vote on Kavanaugh nomination
Final vote could come Saturday as majority leader takes next step, while lawmakers await results of FBI investigation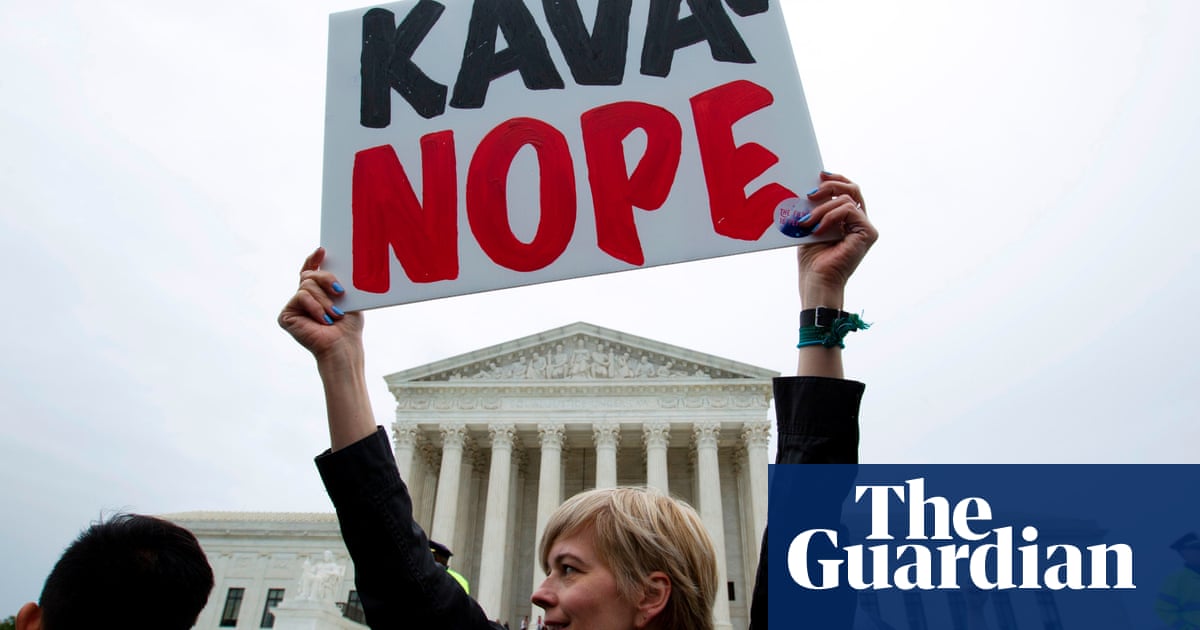 As Capitol Hill braced on Wednesday for the results of an FBI investigation into allegations of sexual assault against Donald Trumps supreme court nominee Brett Kavanaugh, the Senate majority leader, Mitch McConnell, moved the Senate closer to a vote on his nomination.
The move by the Republican leader sets up a critical Friday that could determine whether Kavanaugh is seated on the supreme court. Republicans hold a narrow 51-49 majority in the Senate and a simple majority is needed to advance his nomination. A final vote could come Saturday.
In brief remarks on the Senate floor late Wednesday, McConnell said: This evening, the Senate will receive the results of the FBIs supplemental background investigation.
There will be plenty of time for Members to review and be briefed on the supplemental material before a Friday cloture vote, he continued. So I am filing cloture on Judge Kavanaughs nomination this evening so the process can move forward, as I indicated earlier this week.
The move comes just one day after Trump inflamed an already toxic political brawl over the judges nomination by mocking a woman who has accused his nominee of sexual assault.
On Wednesday night, Trump reiterated his support for Kavanaugh on Twitter.
Wow, such enthusiasm and energy for Judge Brett Kavanaugh, he wrote. He is a fine man and great intellect. The country is with him all the way!
As the Senate waited for the FBI report, Democrats on the Senate judiciary committee suggested that past background checks had revealed evidence of inappropriate conduct despite Republicans repeated claims that there was never a trace of wrongdoing.
In a letter addressed to the committees chairman, Chuck Grassley, and signed by eight of the panels 10 Democrats, they challenged the veracity of a tweet sent on Tuesday by the Republican majority that said: Nowhere in any of these six FBI reports, which the committee has reviewed on a bipartisan basis, was there ever a whiff of ANY issue at all related in any way to inappropriate sexual behavior or alcohol abuse.
Democrats said the information was not accurate and demanded the Republicans correct the statement. They said the tweet mischaracterized information in previous background checks and violated the confidentiality agreement around the investigations. The Republican majority tweeted again later, saying it stood by its comment and that nothing in the tweet is inaccurate or misleading.
The rising tensions have led to heightened security at the Capitol, with some senators using police escorts to shield them from protesters eager to confront them, according to the Associated Press.
Senator Susan Collins, a Maine Republican who is a key undecided vote on Kavanaugh, was escorted out of a hearing Wednesday by three police officers.
The letters come as Democrats raise new questions about Kavanaughs truthfulness and temperament. Several high school and college classmates have come forward to challenge Kavanaughs characterization of his teenage years and his drinking habits.
In an op-ed for Slate, one of Kavanaughs freshman year roommates at Yale, James Roche, said the judge stood up under oath and lied about his drinking and about the meaning of words in his yearbook.
His willingness to lie to avoid embarrassment throws doubt on his denials about the larger questions of sexual assault, Roche wrote, adding that he would be willing to speak to the FBI.
On Tuesday, the New York Times published a letter written by Kavanaugh in 1983, which refers to himself and his friends as loud, obnoxious drunks with prolific pukers a starkly different image from the one he portrayed to senators last week during a hearing before the Senate judiciary committee.
During the hearing, Christine Blasey Ford accused Kavanaugh of attempting to rape her during a drunken gathering when they were in high school. He has forcefully denied the allegation. Two other women have accused him of sexual misconduct, charges he has stridently denied.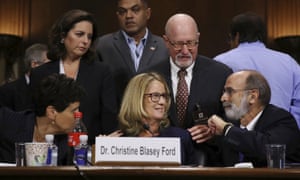 Read more: https://www.theguardian.com/us-news/2018/oct/03/brett-kavanaugh-fbi-investigation-transcripts-senators