Five dead following shootout in Mexico City's 'mariachi' plaza
Gunmen dressed as mariachi musicians opened fire in the tourist spot, say witnesses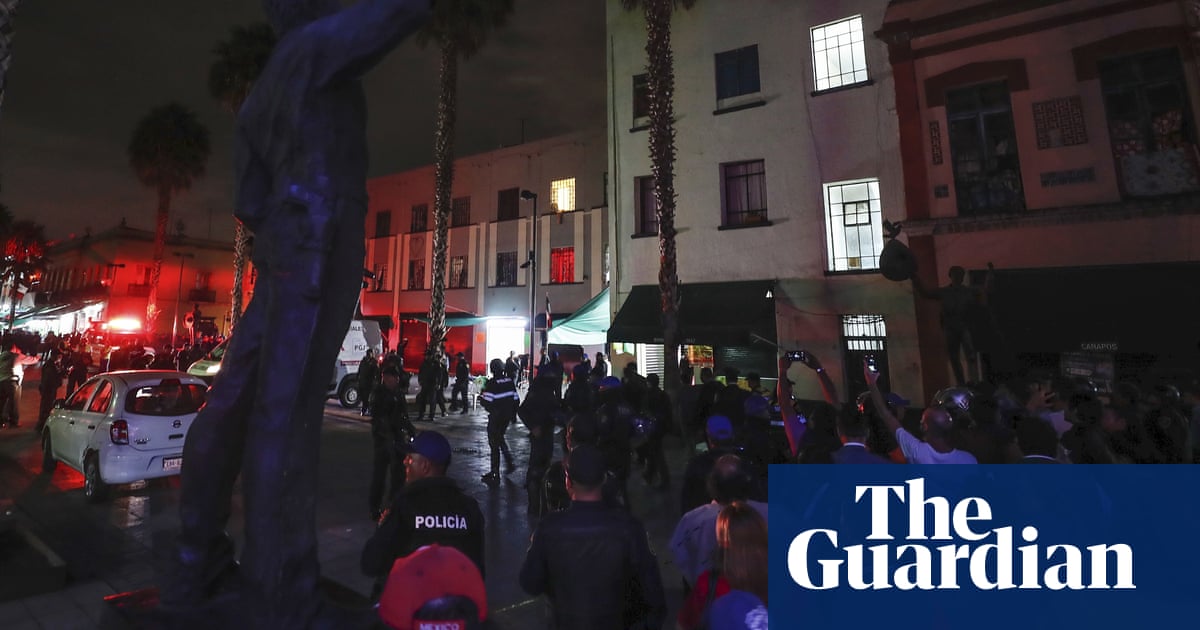 A shootout at a Mexico City plaza famed for its live music bars left three men and two women dead, officials said on Saturday, a day after gunmen said by witnesses to be dressed as mariachi musicians opened fire with rifles and pistols.
Eight others, including one foreigner, were injured in the incident at the Plaza Garibaldi in the capitals historic downtown, the city prosecutors office said in a statement, without disclosing identities of any of the victims.
Four of the deceased victims ranged in age from 22 to 46 years old, officials said. One had not yet been identified.
People at Plaza Garibaldi screamed and ran when they heard shots around 10pm on Friday, although some appeared initially unfazed by the barrage of gunfire.
A video posted online shows a musician at a Plaza Garibaldi restaurant strumming Mexican tune La Cucaracha on a harp without pausing for a moment as multiple shots rang out nearby. The video was taken by Giovanni Emmanuel Uribe, who was there with friends and family.
He said he quickly closed the restaurants curtains and blocked the door with tables before hiding in the bathroom with his companions until they heard police and ambulances arrive.
We could hear more shots, and yells from people outside who were running in fear, he said. I looked quickly at the crime scene and saw several bodies on the ground and I got out.
Dozens of people stayed in the area into the evening to drink and listen to live music, even as police cordoned off the shooting site, placing yellow markers where bullet casings fell.
Plaza Garibaldi borders one of Mexico Citys most notorious neighbourhoods, Tepito, home to La Union gang, which police say is behind a spurt in drug-dealing and protection rackets.
Homicides have surged to record levels in Mexico City since 2014. The incoming city government has vowed a clean-up in the capital which had previously experienced less of the drug violence that plagues the countrys cartel strongholds in other regions.
Police blame much of the capitals crime on retail drug dealing and protection rackets run by gangs, though the government says at least one of these has links to a major national trafficking group, the Jalisco New Generation Cartel.
Read more: https://www.theguardian.com/world/2018/sep/15/four-dead-after-shoutout-in-mexico-citys-mariachi-plaza