Abuser 'should have been caught decades ago'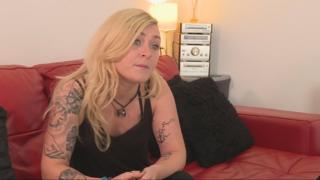 A woman who was raped by a serial paedophile has waived her right to anonymity to allege he should have been brought to justice when she first reported him to police 21 years ago.
Former soldier David Scott, 60, was jailed for 12 years in May for abusing "generations of girls" in Edinburgh.
Laura Lunn, 30, believes he could have been stopped in 1997 when she reported her abuse to police.
Police Scotland said there was "lack of corroboration" to prosecute him then.
They said Scott was "fully investigated" at the time but that no charges were able to be brought.
Letter to mum
Laura was first targeted by family friend Scott at the age of seven. She describes him as "an absolute monster" and "evil."
Over the following three years, he repeatedly raped and abused her – and threatened to kill her mother if she ever told anyone.
When Laura was 10, the abuse came to light after she wrote a letter to her mum telling her that she was unhappy.
At the time, numerous other girls had been targeted, but they were only spoken to by police when two new victims came forward last year.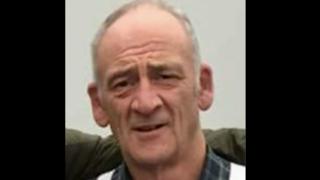 Scott was jailed at the High Court in Glasgow for attacks on six girls, including Laura, over a 45-year period starting in 1970.
Laura believes the police – along with Edinburgh City Council social workers and the Crown Office – betrayed her and failed to protect later victims.
She was removed from her family and placed in foster care and she says, as a 10-year-old girl, it felt like she was being "punished" after reporting her ordeal.
She stopped attending school at the age of 14 and has attempted to take her own life.
'Never believed'
She has decided to go public because she is angry at the authorities' alleged failings and believes that other victims have yet to come forward.
Laura, from Edinburgh, told BBC Scotland: "I spoke out when I was 10, but was never believed and he continued to rape other kids and get away with it.
"I can't believe he got away with it for as long as he did and I do believe that the only reason he did was because the police didn't do their job.
"I was terrified because he'd always threatened to kill my mum. For me, coming forward to speak to my mum was massive because I had the fear that he was going to kill her."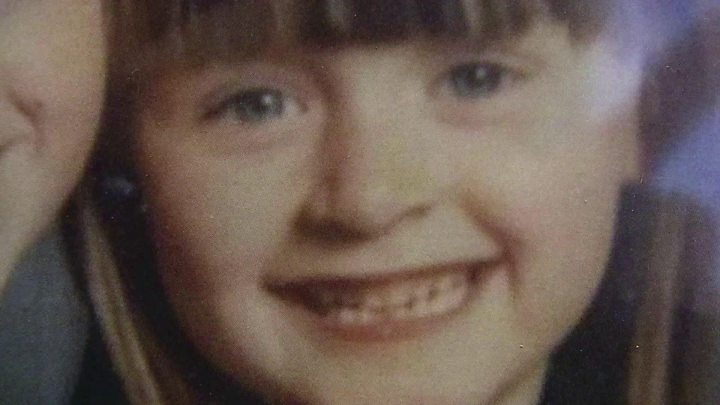 She said that rather than take her to a police station or "to somewhere where children that have been abused should be taken, somewhere safer" she was interviewed by a police officer and social worker in her mum's flat.
"It wasn't right. It didn't feel right, especially because I was terrified that I'd even said all this."
She described giving her statement as "really hard" and said a relative who was with her walked out because it was so upsetting hearing what she had been through.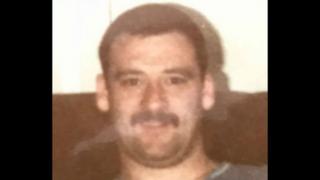 The abuse had not taken place within her family or her home but Laura was later placed in care.
She said: "Why did I just get put into foster care? Why did I get dragged away and taken from my family? Why did I get punished for telling the truth?
"If they'd investigated it back then when I'd spoken out, I believe that he would have been caught, he definitely would have been caught.
"There was too much evidence but they just swept it under the carpet, swept me under the carpet.
"It was not just the police. You've got the police, the Crown Office, social work, everything. I was let down by every single one of them.
"They should have investigated it further and they would have found other people. They had a duty of care."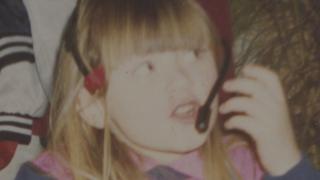 Laura believes that if the authorities had "done their job properly, at least two of the six victims would never have been abused".
She added: "Why did I not get believed? Why did you not listen to me? Why did you not investigate it when all this is here and that was all there back then?
"I tried to kill myself that many times because I couldn't cope with it."
'Culture of fear'
Scott served four years with the Royal Scots but left at the age of 20, allegedly for getting a 14-year-old pregnant.
The Army said that data protection laws prevented them from disclosing information about Scott's discharge and that their records may not even contain the reasons.
A spokeswoman said: "Regards the details of his discharge, we are unable to provide these under data protection legislation."
By the time Laura reported her abuse in 1997, Scott had already sexually abused at least two other girls and went on to target others.
While awaiting trial, Scott stayed in a centre for military veterans in Edinburgh.
When Laura reported him for alleged breach of bail by contacting her, she said the police failed again.
"I got a friend request from David Scott on Facebook. I couldn't breathe, I was like 'oh my God' and I phoned the police right away," she said.
"The police came up, gave me a wee bit of paper and said things were a bit different these days.
"They were just fobbing me off, every time I phoned. I didn't understand.
"He raped me all those years ago, he's now been caught for it, he's living 11 minutes away from me, opposite a primary school, he's contacted me but you're giving me nothing to make me feel protected. Yet again, all over again."
After admitting 10 charges, judge Lady Stacey told Scott: "You moved through generations of girls. You created a culture of fear which allowed your abuse to carry on."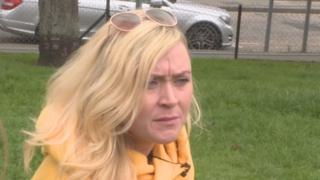 Laura believes the 12-year sentence is inadequate and is angry that she was not told Scott could apply for parole after six years.
She said: "That's not justice – two years per person when I've had to live through 21 years of hell.
"To get 12 years when he can apply for parole in six, I'm speechless about it. I just think it's disgusting, absolutely disgusting. The justice system is a joke."
'It's not over yet'
She hopes that speaking out will persuade other victims to break their silence.
"I want people to come forward, whether it's been David Scott that's abused or raped you or it's been anybody else," she said.
"He was a predator, a paedophile that's been caught now for six us of and there's definitely more in my opinion.
"He took my childhood away from me. I still don't feel that I've got my justice.
"This is one of the reasons I'm doing this interview because he's not getting away with it. It's not over yet. Not for me it isn't."
A Police Scotland spokesman said the "bravery of these victims cannot be understated".
He added: "Police in Edinburgh originally received a report of sexual assault perpetrated by David Scott in the 1990s.
"The matter was fully investigated and detailed statements were noted from the victim and potential witnesses.
"Scott was detained and interviewed at that time, however, due to a lack of corroboration, no charges were able to be libelled."
Edinburgh City Council said that child safety was "of paramount importance".
A spokesman added: "We work closely with Police Scotland and our other partner agencies to investigate any allegations of abuse, whether current or historical."
A Crown Office spokesman said that sexual offences were high priority, citing the National Sexual Crimes Unit launched in 2009.
He added: "We would encourage anyone who has been a victim of a sexual crime to come forward, even if the crime was committed many years ago.
"They can be assured that they will be listened to and treated sensitively and with respect."
If you have been affected by child sexual abuse, sexual abuse or violence, help and support is available at the BBC Action Line.
Read more: http://www.bbc.co.uk/news/uk-scotland-edinburgh-east-fife-45446746