Dozens dead in Yemen as bus carrying children hit by airstrike
Red Cross says strike hit bus at market in Dahyan in rebel-held north of country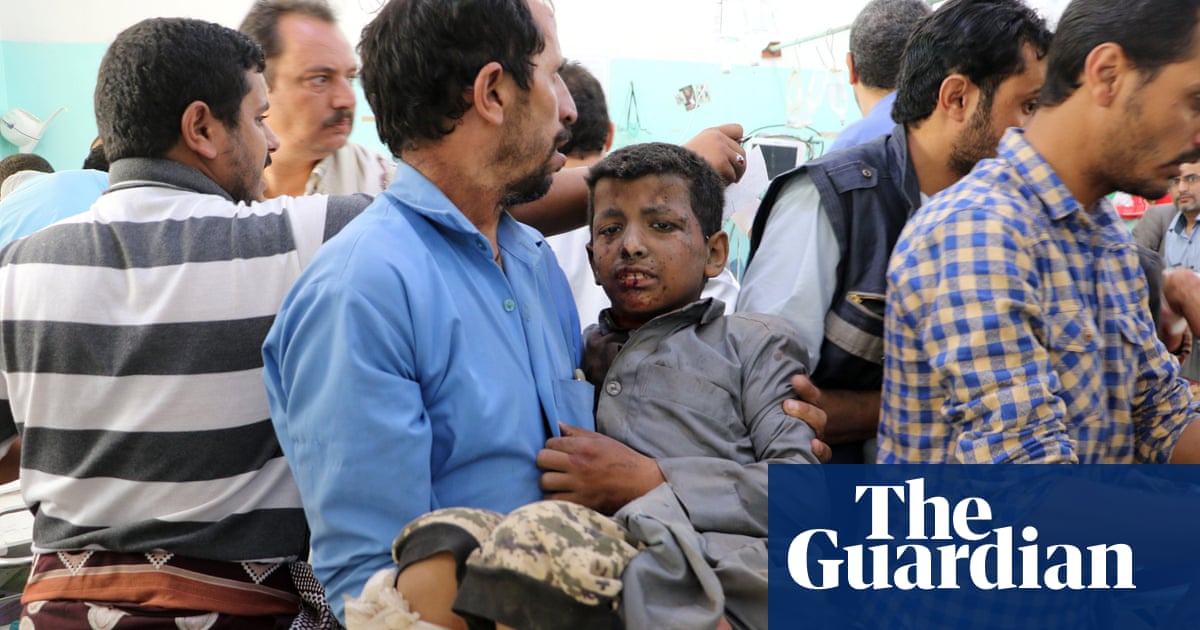 Dozens of civilians, mostly children, have been killed and more wounded in an airstrike by the US-backed, Saudi-led coalition in Yemen that hit a bus in the rebel-held north of the country.
The International Committee of the Red Cross (ICRC), one of the few humanitarian institutions helping civilians on the ground in the war-torn country, said a hospital supported by the organisation had received dozens of casualties after the attack at a market in Dahyanin Saada governorate.
Under international humanitarian law, civilians must be protected during conflict, the organisation tweeted. Johannes Bruwer, head of delegation for the ICRC in Yemen, tweeted: Scores killed, even more injured, most under the age of 10.
It was not possible to confirm the death toll, but Abdul-Ghani Nayeb, a health department chief in Saada, said 43 were killed and at least 61 injured, according to Reuters. Houthi-controlled Al Masirah television broadcast unverified footage of dead and bloodied children being transferred to a hospital. Children are seen screaming as medical teams treat them.
The Saudi-led coalition accused said the strikes were aimed at missile launchers used to attack Jizan industrial city in southern Saudi Arabia, a statement carried by state news agency SPA said. "[The air strikes] conformed to international and humanitarian laws," the statement said, quoting coalition spokesman Colonel Turki al-Malki. The statement accused the Iran-aligned Houthis of using children as human shields.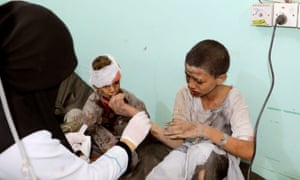 Read more: https://www.theguardian.com/world/2018/aug/09/dozens-dead-in-yemen-as-bus-carrying-children-hit-by-airstrike-icrc