Huge Egyptian sarcophagus found to contain three mummies
Archaeologists open granite tomb but are dismayed at state of decay after sewage leak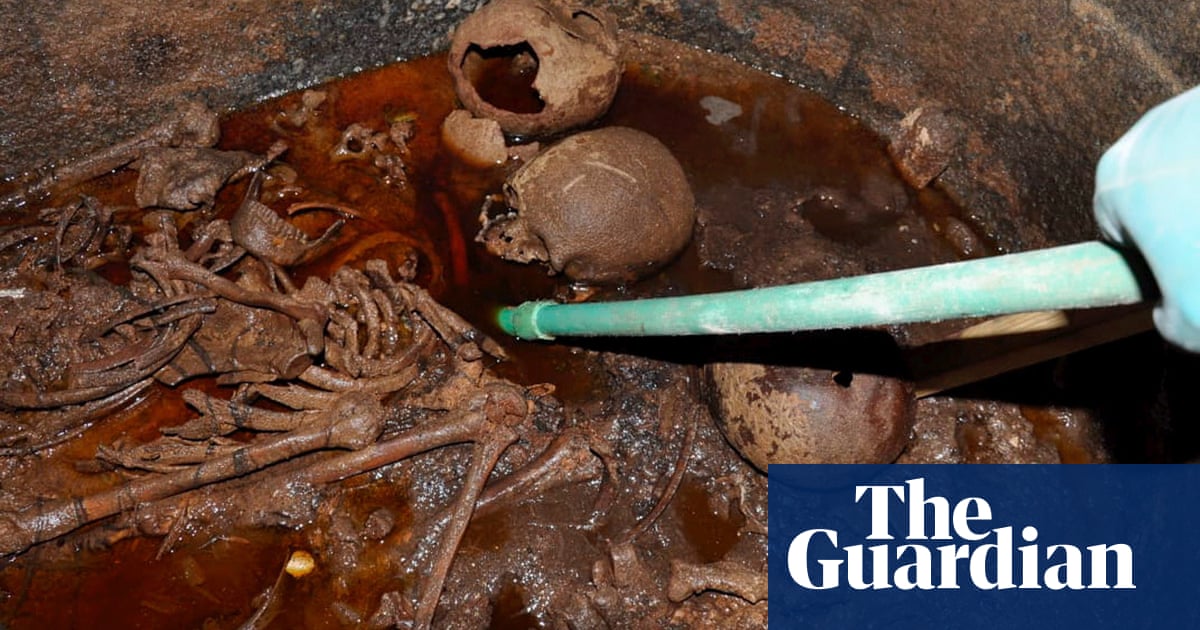 Egyptian archeologists have opened a 30-tonne black granite sarcophagus to find three decomposed mummies after sewage water apparently leaked inside.
The sarcophagus has been opened, but we have not been hit by a curse, said Mostafa Waziry, the head of Egypts Supreme Council for Antiquities, in response to news reports warning of maledictions hidden inside the tomb in the port city of Alexandria.
Waziry, accompanied by a team of specialists in mummification and restoration, instead found three mummies and a red liquid he identified as sewage water, believed to have entered the sarcophagus through a crack on its right side, causing the decomposition of the mummies.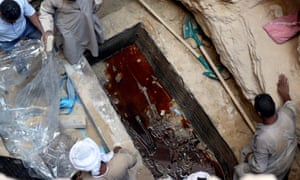 Read more: https://www.theguardian.com/world/2018/jul/19/three-mummies-egyptian-black-granite-sarcophagus-alexandria