Child separations: Trump faces extreme backlash from public and his own party
Public reaction to the border policy is disquieting many Republicans facing midterm elections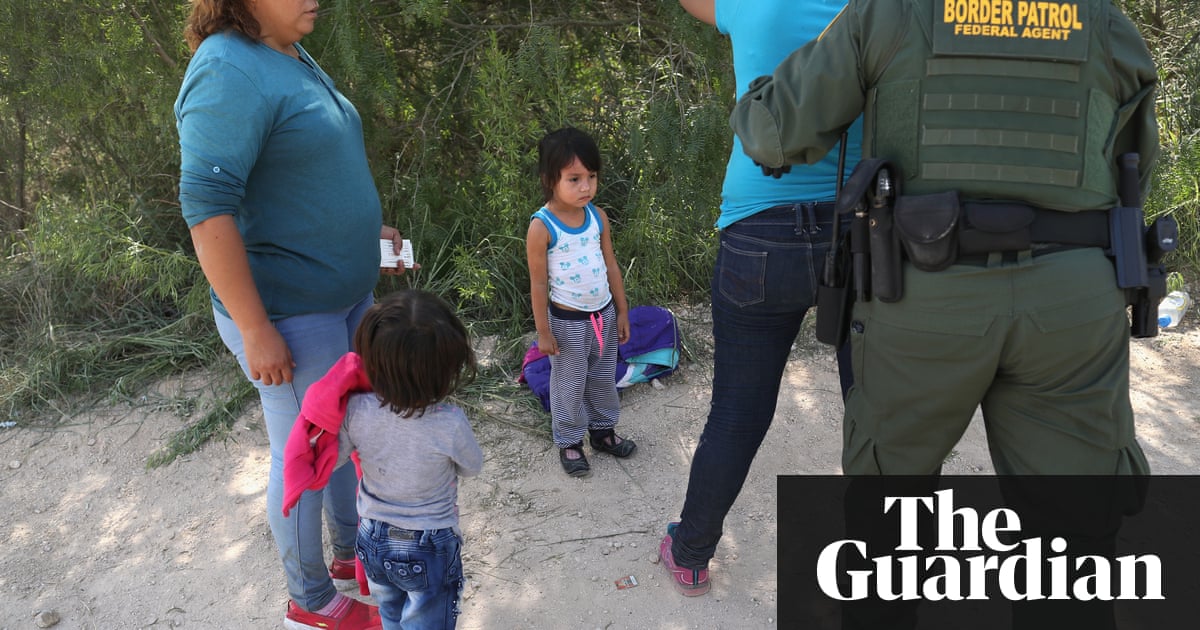 Donald Trump heads to Capitol Hill on Tuesday afternoon facing an extraordinary backlash from his own party and the American public over his policy of separating children from their parents at the southern US border.
The separations occur when, under a zero tolerance immigration policy, adults are arrested for crossing the border illegally. As children cannot be held in an adult jail, they are held separately.
According to a Quinnipiac University national poll, two in three voters oppose the separations. Outcry from Democratic and Republican politicians, former first ladies, churches, commentators and business leaders is gathering momentum.
The president, however, seems determined only to up the ante. On Tuesday morning he tweeted that Democrats want undocumented migrants to pour into and infest our country. In a lunchtime speech to the National Federation of Independent Business (NFIB), he said the US had two options: Totally open borders or criminal prosecution for lawbreaking.
Tim Malloy, assistant director of the Quinnipiac poll, asked: When does public opinion become a demand that politicians just cant ignore? Two-thirds of American voters oppose the family separation policy at our borders. Neither quotes from the Bible nor get-tough talk can soften the images of crying children nor reverse the pain so many Americans feel.
Trumps campaign was built around a tough stance on immigration, with build the wall a frequent chant at his rallies. He is now losing the battle for public opinion, though support among his base is resilient.
For example, Republicans support the zero tolerance policy at the border by 55% to 35%, the Quinnipiac survey found. And while national voters oppose building a wall on the border with Mexico by 58% to 39%, three in four Republicans back it.
One issue does cross the divide. Four in five voters support allowing undocumented migrants brought to the US as children, so-called Dreamers, to remain and apply for citizenship. According to the Quinnipiac poll, which questioned 905 voters nationwide from 14 to 17 June, support ranges from 61% to 28% among Republicans to 94% to 5% among Democrats.
Public reaction to the border policy according to the Department of Homeland Security, from 5 May to 9 June 2,342 children were separated from 2,206 adults is disquieting many Republicans facing midterm elections in November. An editorial in the Wall Street Journal warned the partys feuding over immigration is fast becoming an election-year nightmare. The conservative radio host Hugh Hewitt was quoted by the Axios website as saying this could be Trumps Katrina a reference to the 2005 hurricane that devastated both New Orleans and the reputation of George W Bush.
Trump, who could end the crisis with a phone call, was scheduled to meet House Republicans on Tuesday afternoon in what could turn into a heated confrontation in an already sweltering Washington. His homeland security secretary, Kirstjen Nielsen, has insisted: Congress alone can fix it.
The president is offering no concessions. Democrats are the problem, he wrote on Twitter. They dont care about crime and want illegal immigrants, no matter how bad they may be, to pour into and infest our Country, like MS-13. They cant win on their terrible policies, so they view them as potential voters!
But where Republicans have previously followed Trumps lead, prompting comparisons to a cult, the emotive images and sounds of children in fenced cages are prompting a growing number to speak out.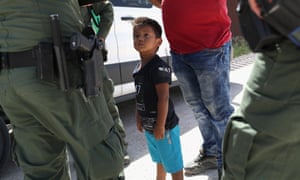 Read more: https://www.theguardian.com/us-news/2018/jun/19/child-separation-camps-trump-border-policy-backlash-republicans