Bodies of father and son found in canal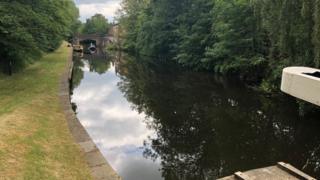 Police divers have found the bodies of a father and son who went missing while magnet fishing.
The men are believed to have been trawling the bottom of a canal with a magnet to find metal objects in the water when they died.
West Yorkshire Police said their bodies were recovered on Saturday night after an extensive search in the Cooper Bridge area of Huddersfield.
The force said it was not treating the deaths as suspicious.
A police spokesman said the alarm was raised by a passer-by who noticed personal belongings, including clothing, a mobile phone, a camera and car keys, were on the waterside for almost an hour.
He said officers traced a car parked nearby to the Pudsey area of Leeds, where a woman confirmed that her 43-year-old husband and his 19-year-old son had gone out magnet fishing early in the morning.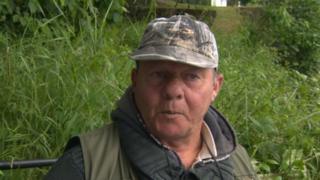 The spokesman said an extensive search was carried out in the area but there was no trace of the two men and police divers were called in.
The bodies of the men were found just before 19:30 BST.
"The family are aware and inquiries are ongoing into how they ended up in the water," he said.
Fisherman Stephen Hydes said he saw belongings, including two jackets on the side of the water on what was the first day of the fishing season.
He said there was a length of rope tied to the lock, which went up on the bank.
Another man who was bird watching nearby raised the alarm, Mr Hydes added.
Read more: http://www.bbc.co.uk/news/uk-england-leeds-44512575