Internet on edge as daredevil raccoon scales Minnesota skyscraper
Climbing raccoon prompts live stream, photos and hashtag #MPRraccoon as world watches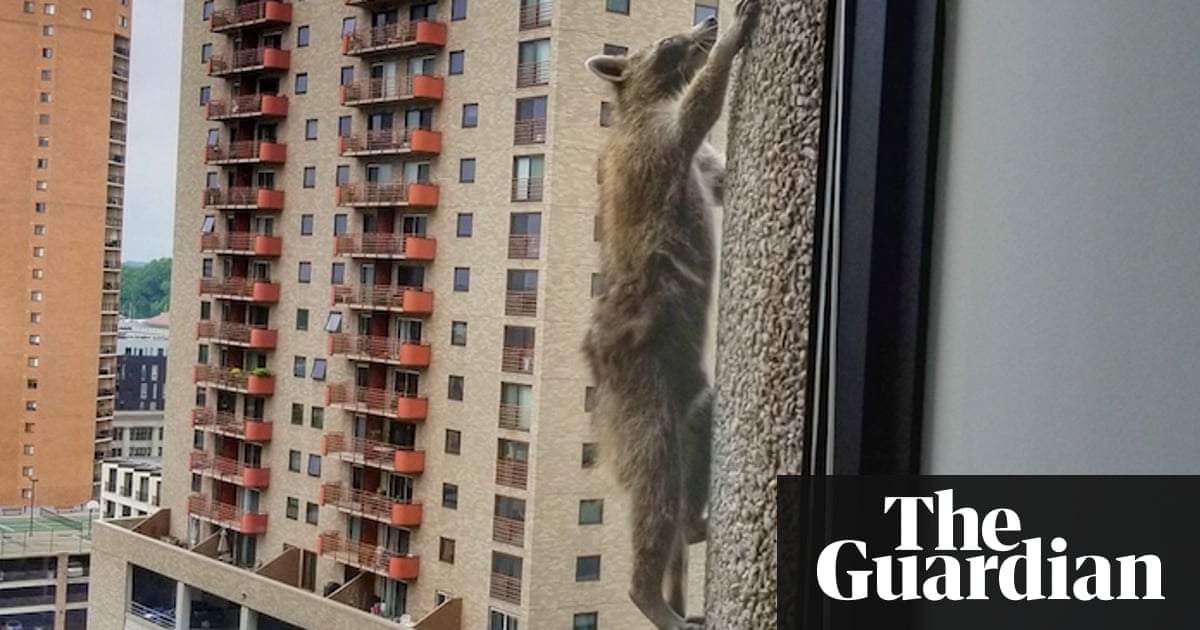 Raccoons are not typically known for their bravery, but one is scaling the UBS tower in Minnesota with death-defying nerve.
The raccoon was originally spotted on the roof of a nearby office block and was safely removed by maintenance workers. But rather than find safety elsewhere, it jumped over to the UBS tower, one of the largest skyscrapers in the city, where it has been scaling the building all day, and, at the time of writing, was over 200ft above the ground.
MPR News, the local public radio station, helped break the story and since then the world has been following the plight of the raccoon on the hashtag #MPRraccoon.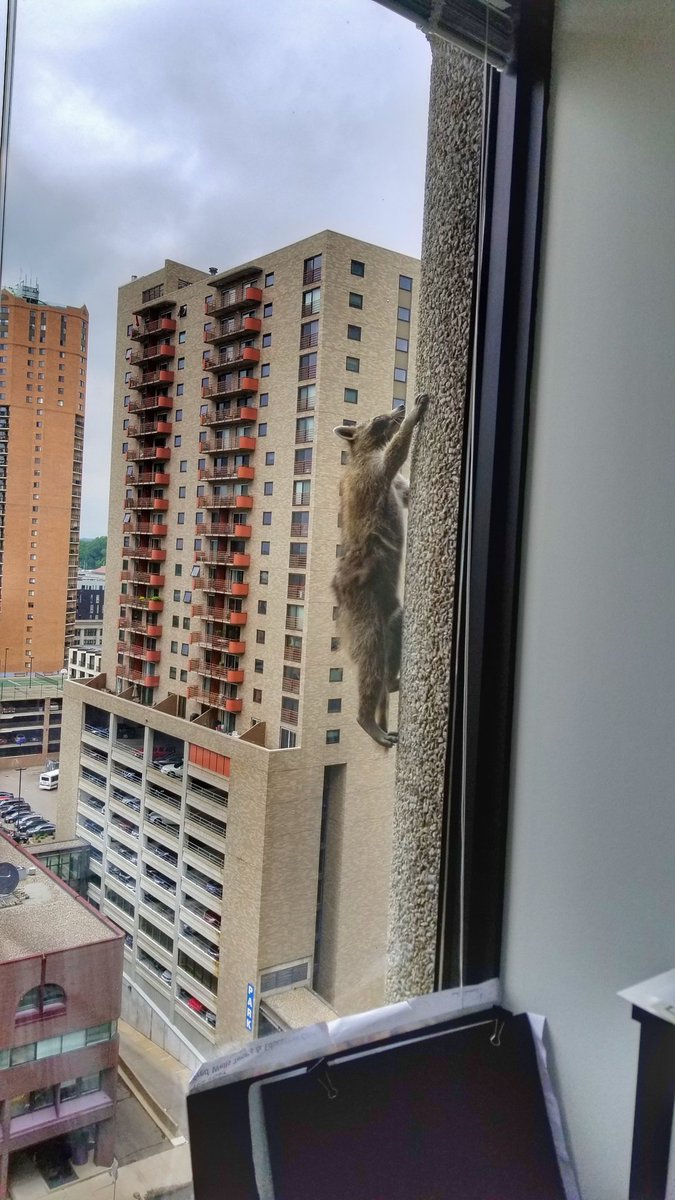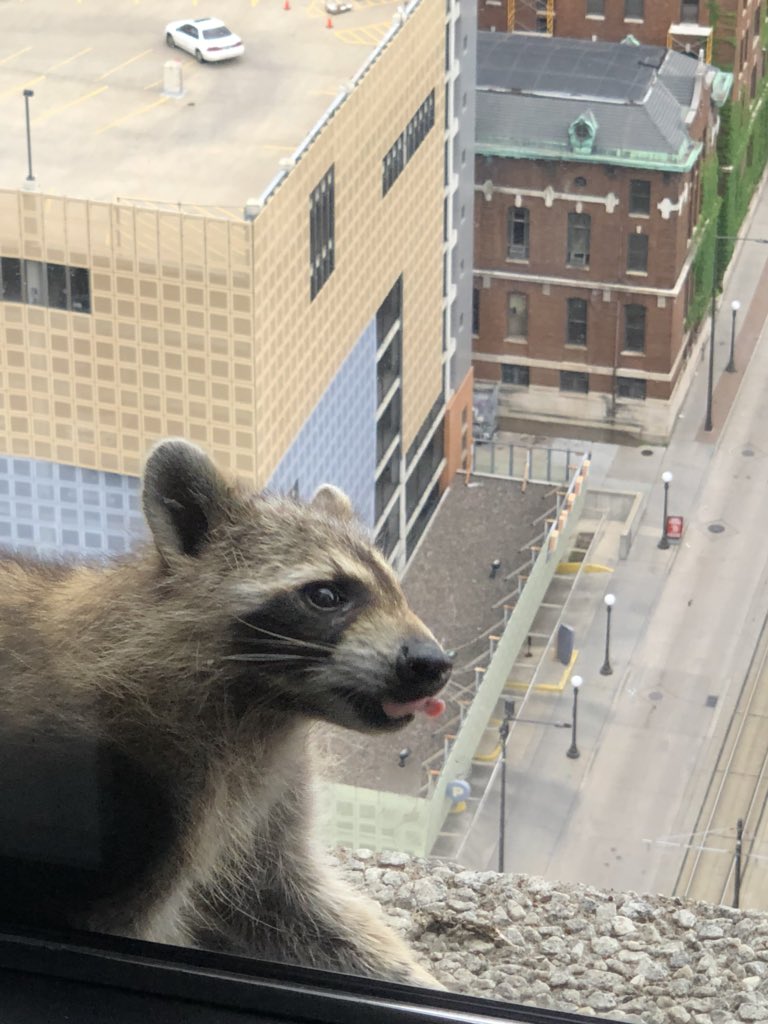 Other local stations have begun livestreaming the raccoons movements with thousands of viewers, although there has been little movement in the past few hours.
On Tuesday afternoon, the raccoon could be seen holding steady on a window a few floors from the top of the building. Tim Nelson, who has been reporting the story for MPR, has filmed it stretching and grooming itself.
If the raccoon does make it to the top of the tower, the citys department of safety inspections plans to set a trap for it, so they can safely take return it to ground level.
As night fell the animal could be seen descending the building.
Read more: https://www.theguardian.com/world/2018/jun/12/raccoon-climbs-building-skyscraper-st-louis-minnesota-twitter