Puerto Rico releases records of deaths since Hurricane Maria to CNN and another news organization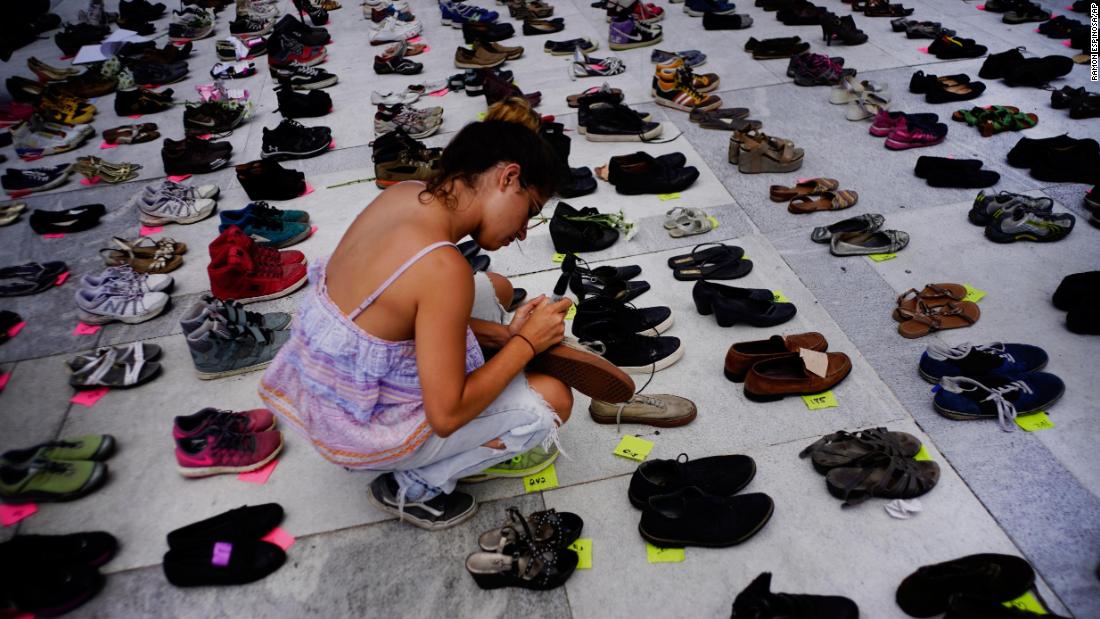 San Juan, Puerto Rico (CNN)The Puerto Rican government on Tuesday released to CNN and another news organization a database of information on all deaths that occurred after Hurricane Maria, which pummeled this US commonwealth on September 20.
A judge rejected that motion and officials on Tuesday turned over a database containing information on all the thousands of people who died in Puerto Rico after the storm. Additionally, officials said they planned to make 24,000 death certificates available within five business days. They planned to make 1,000 of those death certificates available to journalists on Tuesday.
CNN and the Center for Investigative Journalism (CPI) in Puerto Rico sued the Puerto Rican government in February for death certificates and other records following Hurricane Maria.
CNN plans to use the records to further investigate deaths that followed that storm. The data will include many deaths that occurred after the storm but were unrelated to Hurricane Maria.
The network intends to post all of the names online in a searchable database and to ask its audience to help investigate which of the deaths were related to the storm.
Puerto Rico's official toll from the storm is only 64 dead; evidence suggests many times that number of people may have died in the storm and its chaotic aftermath.
It may never be possible to know the actual toll of Hurricane Maria, but this data could yield new clarity about who died in the protracted aftermath of the storm. Millions remained without power in Puerto Rico for months, far longer than after other recent US storms.
The Puerto Rican government had argued much of this documentation should be kept secret out of concern for the privacy of people who died in the aftermath of the hurricane.
"I really want this to be very transparent," the governor said in that May 31 interview. "I want the truth to come out. That's the bottom line. And I want us to learn from this tragedy."
Government attorneys on Tuesday asked journalists from CNN and CPI to sign a document saying that, "With the delivery of this information the recipient acknowledges the confidential character of the information delivered, and that wrongful management of this information could imply violations to the penal code of Puerto Rico and other laws."
The journalists refused and officials agreed to release the information without that requirement.
Puerto Rico — a US commonwealth where residents are US citizens but cannot vote for president and don't have a voting representative in Congress — does not have a clear public records law, experts say. That means that journalists and researchers seeking information the government does not want to release often file lawsuits in order to obtain public records.
That figure jumped to 34 after Trump left Puerto Rico, later that day.
Experts criticized the federal and Puerto Rican government's response to the storm as slow and questioned whether these deaths would have occurred if services had been restored sooner.
"It's unconscionable and unreasonable that it has taken so long" to restore power, Dr. Irwin Redlener, director of the National Center for Disaster Preparedness at Columbia University, said at the time. "You have to ask yourself, 'why is that?' It's money and politics, the common denominator for so many things. … Can you imagine no (electric) power in Beaumont or Port Arthur or Rockport, Texas, for this amount of time? I don't care what kind of disaster it was. You would never see this."
Read more: https://www.cnn.com/2018/06/12/politics/sutter-records-release-puerto-rico-invs/index.html