New NFL rules: teams face fines if players kneel during national anthem
NFL owners have issued new guidelines which will see teams fined if their players or staff do not show appropriate respect for the national anthem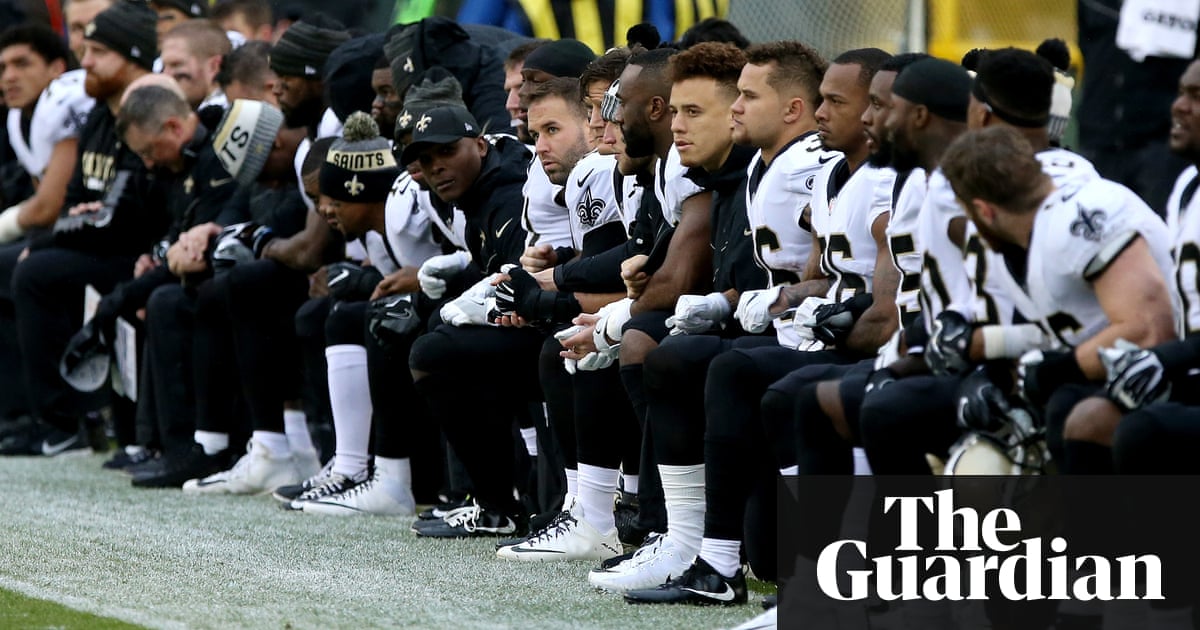 NFL owners have issued new guidelines that will see teams fined if their players or staff do not show appropriate respect for the national anthem. According to the new rules, a club will be fined by the league if its personnel are on the field and do not stand and show respect for the flag and the anthem.
The NFL commissioner, Roger Goodell, said the league had been sensitive on the issue. We want people to be respectful of the national anthem. We want people to stand, Goodell said. Thats all personnel, and to make sure they treat this moment in a respectful fashion. Thats something that we think we owe. Weve been very sensitive on making sure that we give players choices, but we do believe that moment is an important moment and one that we are going to focus on.
Dozens of NFL players have knelt during the anthem over the past two seasons in protest against social injustice in the United States. Critics of the protests, including Donald Trump, believed them to be unpatriotic. Trump called players who knelt sons of bitches last year.
The league, perhaps aware of the strength of feeling among players, has included what it may hope is a workaround: players can choose to stay in the locker rooms during the anthem if they wish. Previous rules stated that all players should be on the field for the anthem but said only that they should stand during the Star-Spangled Banner.
Trumps attack on protesting players prompted a backlash among players and owners, even ones known for their conservative views, and many players took a knee before the anthem following the presidents son of a bitch comments.
Goodell said he did not believe players who knelt were unpatriotic. It was unfortunate that on-field protests created a false perception among many that thousands of NFL players were unpatriotic, wrote Goodell. This is not and was never the case.
The US vice-president, Mike Pence, made it clear how the Trump administration feels about the new policy. He tweeted the CNN story on the new rules with the hashtag winning.