Odds and Ends
My try at Adulting today!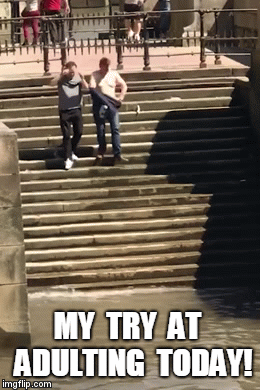 Read more: https://imgflip.com/gif/2aecq8
Related posts
Mia wanted to put on a show for daddy and things started off with a bang...

The majority of the works either likes or loves dogs. However, when the dog is coming...

After one British man reportedly contracted a rare and potentially fatal waterborne illness in Warleigh Weir...