Odds and Ends
My try at Adulting today!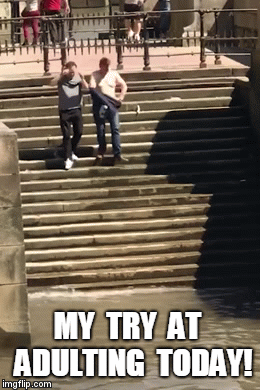 Read more: https://imgflip.com/gif/2aecq8
Related posts
As people around the world don rainbow swag in celebration of International Pride, the World Health Organization...

Oh, Kilauea. Blue fire, volcanic tornadoes, baby volcanic cone building, and the violent vaporization of the...

After Japan's historic 2-1 win against Colombia in their opening round matchup of the 2018 World...