Tree planted at White House by Trump and Macron appears to have vanished
The tree was a gift presented by the French president as part of his state visit to Washington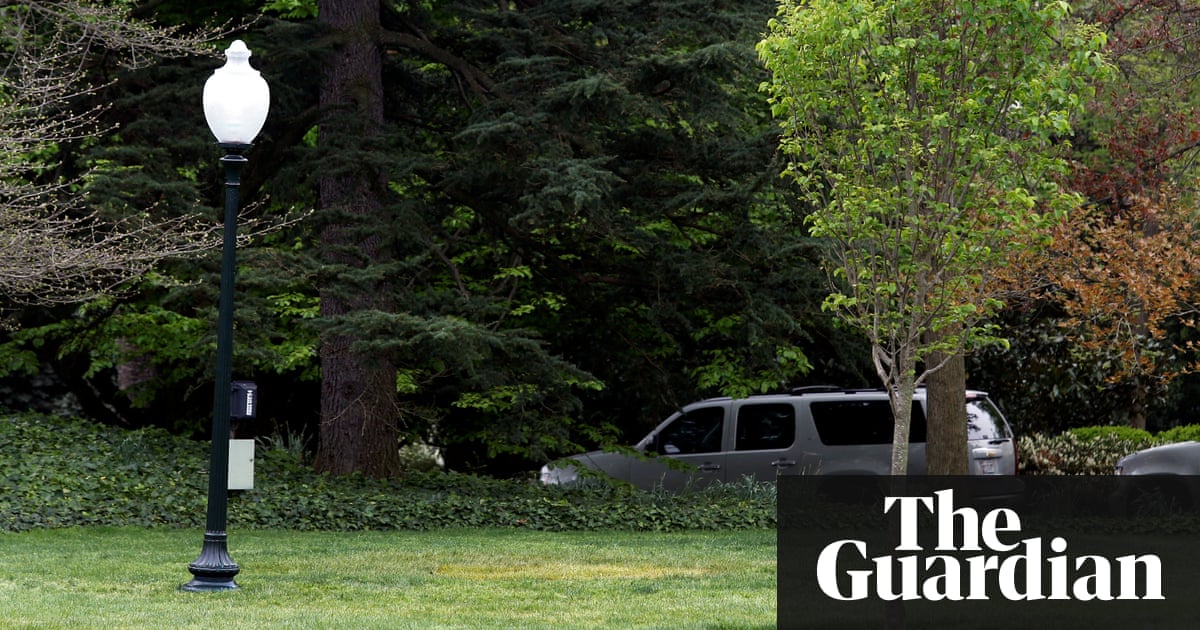 Pictures taken by a Reuters photographer appeared to show that a tree planted at the White House this week by Donald Trump and Emmanuel Macron has vanished.
The tree, an oak sapling from the site of a pivotal first world war battle involving the US marines, was a gift presented by the French president as part of his state visit to Washington.
The tree came from Belleau Wood, north-east of Paris, where 1,811 Americans died in a ferocious battle in June 1918.
In a tweet, Macron said: 100 years ago, American soldiers fought in France, in Belleau to defend our freedom. This oak tree (my gift to [Donald Trump]) will be a reminder at the White House of these ties that bind us.
Macron and Trump planted it on Monday, using golden shovels and with wives Brigitte Macron and Melania Trump looking on.

The planting ceremony prompted jokes and speculation on social media, particularly about whether the French president had been trolling Trump over his environmental policies and withdrawal from the Paris climate accord.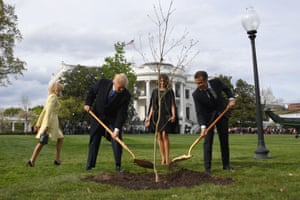 Read more: https://www.theguardian.com/us-news/2018/apr/29/white-house-tree-trump-macron-vanished