Odds and Ends
FACEBOOK and GOOGLE are hiring!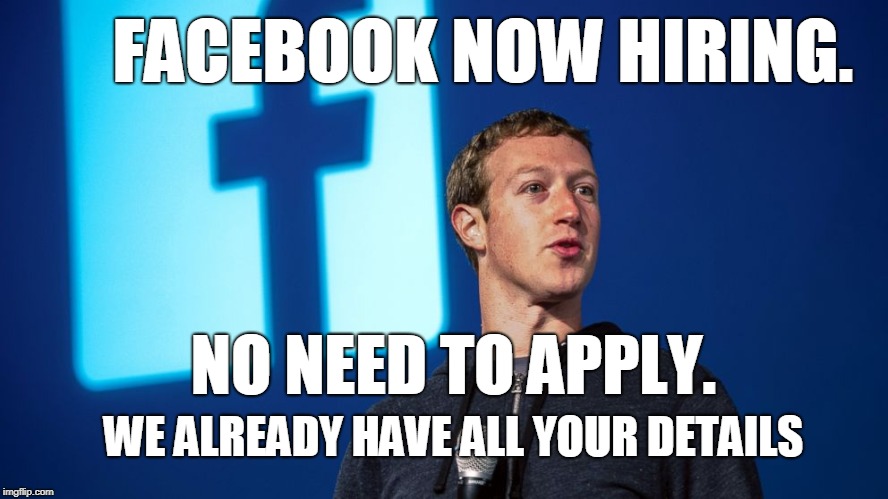 Read more: https://imgflip.com/i/28bdg3
Related posts
ShareTweet As a Christian-owned company, Chick-fil-A has certainly made its mark following in the footsteps of...

The indictments of the 12 Russian military officers accused of engaging in a coordinated attack on...

ShareTweet Letting go of your baby can be both the proudest and saddest of occasions for...