Deutsche Bank Leans Toward Replacing Cryan With Sewing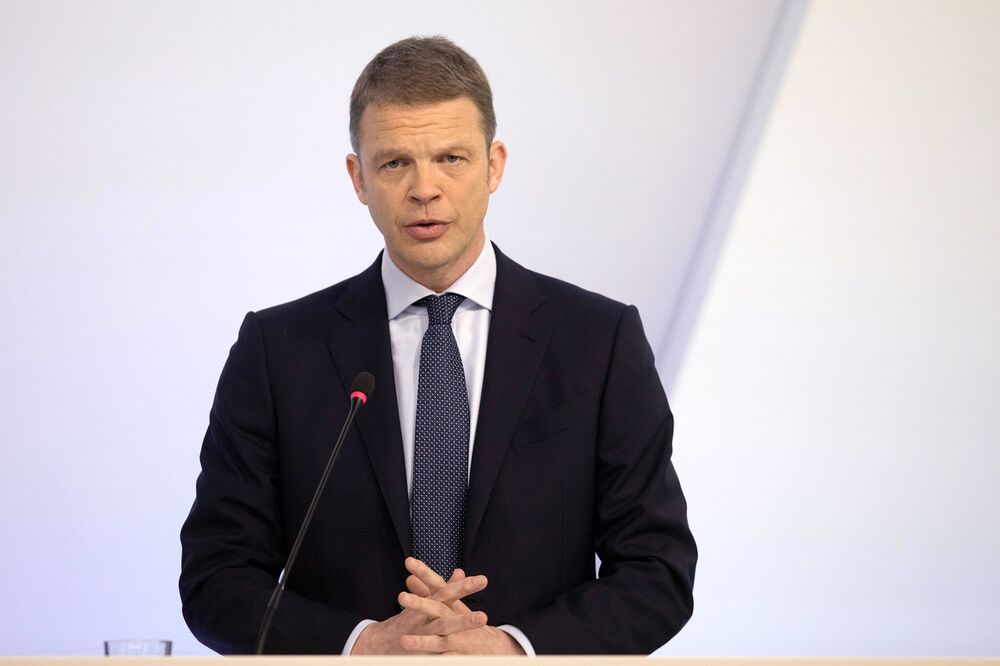 Sewing is co-deputy CEO with investment bank co-head Schenck

Bank supervisory board is meeting Sunday night to discuss CEO
Deutsche Bank AG's supervisory board is leaning toward naming Christian Sewing to succeed Chief Executive Officer John Cryan and promoting Garth Ritchie to sole investment banking head as part of a management overhaul, people with knowledge of the discussions said.
Ritchie and Chief Administrative Officer Karl von Rohr are also being considered for the position of deputy CEOs, according to one person. No final decision has been made as the supervisory board meets Sunday evening to discuss the situation at the top of the bank, the people said, asking not to be identified because the talks are private.
Deutsche Bank is headed for its third top leadership appointment in six years as Germany's largest lender seeks to reverse three years of consecutive losses. Cryan reduced risk and settled billion-dollar legacy misconduct cases, but failed to restore revenue growth despite raising fresh capital.
Sewing, a lifelong Deutsche Bank veteran, is currently co-deputy CEO along with investment banking co-head Marcus Schenck. Sewing jointly heads the private and commercial bank with Frank Strauss, who the company is considering naming sole head of that unit, people familiar with the matter said.
Officials for Deutsche Bank declined to comment on the likely appointments. The bank has said it expects to announce a decision after the board meeting.
Investors Frustrated
Sewing won plaudits for successfully negotiating job cuts in the German retail unit with the influential workers' councils, implementing the agreement on schedule and without a strong media backlash. He also headed Deutsche Bank's internal probe into its role into alleged money laundering at the bank's Russian unit, the so-called mirror trades, which led to the lender shuttering its securities unit in the country.
The supervisory board meeting comes after several large shareholders in the bank signaled they were losing patience with the CEO. A key point of contention in Cryan's turnaround efforts has been the future of the investment bank, in particular the U.S. operations. Cryan has started a review of the activities with a view to scaling them back.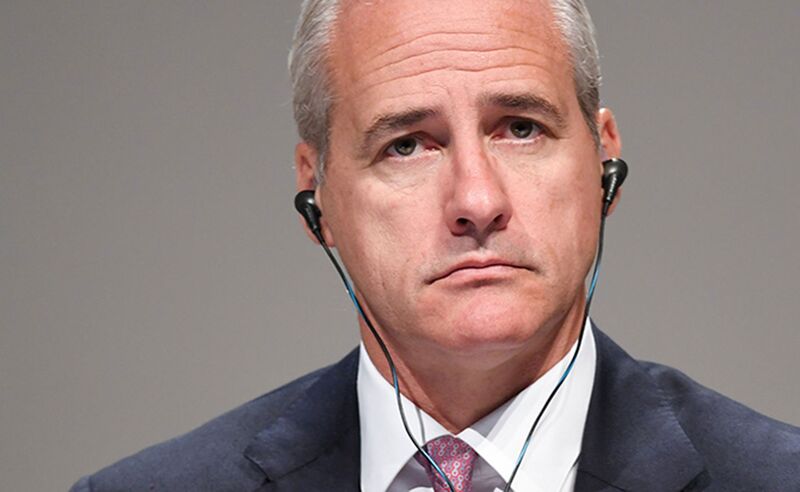 Ritchie would become sole head of the corporate and investment bank, which he has run with Schenck for the past year, people with knowledge of the matter said. Schenck is said to consider leaving.
Ritchie, a two-decade veteran of Europe's biggest investment bank who oversees all trading operations, has been weighing options about his future as his contract comes up for renewal later this year, including leaving, people said last week. He joined Deutsche Bank in 1996 and rose through the ranks of its equities-trading division to become sole head of that business in 2010.
Trading Tumbles
Deutsche Bank's revenue from trading stocks and bonds, its biggest single source of income, has tumbled 32 percent since the end of 2015, triggering concern among investors. The shares have dropped about 28 percent this year, making the lender the worst performer on the Bloomberg Europe Banks and Financial Services Index.
Over recent weeks, Achleitner intensified a search for a successor. Discussions focused on a leader who speaks German and who works well with regulators, people familiar with the matter said. Sewing, along with Schenck and Chief Financial Officer James von Moltke, had been seen as the top internal contenders, while the bank and its backers have also reached out to external candidates including Bank of America Corp.'s Christian Meissner and ex-JPMorgan Chase & Co. executive Matt Zames, people familiar with the matter said last week.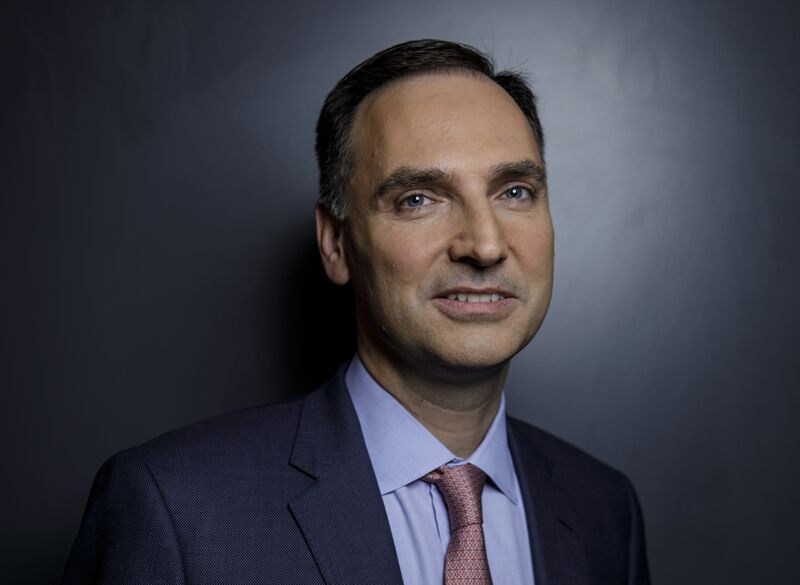 Achleitner broke off his vacation to meet with stakeholders the past week to discuss his next move, people familiar with the discussions have said. The run of CEOs and strategy changes since he became chairman in 2012 has also led some analysts and investors to question Achleitner's responsibility.
Mixed Views
Even in recent days, investors have expressed mixed views on Cryan and who should replace him. At least two key investors have been pushing for his ouster, while another has signaled it won't stand in the way if Achleitner removes him, said people familiar. But another major owner is still backing the CEO, one person said.
Cryan, then a supervisory board member himself, took over in mid-2015 with a mandate to stabilize and clean up the company. Just over a year ago he named Schenck and Sewing deputy co-CEOs as part of the company's latest strategy overhaul.
Sewing was tasked with helping to run a new private and commercial banking unit, as well as corporate clients and wealth management. Sewing has served as deputy chief risk officer from 2012 to 2013 and head of group audit from 2013 until 2015.
Read more: https://www.bloomberg.com/news/articles/2018-04-08/deutsche-bank-is-said-to-lean-toward-replacing-cryan-with-sewing