David Hogg will take a gap year before college to work on the midterm elections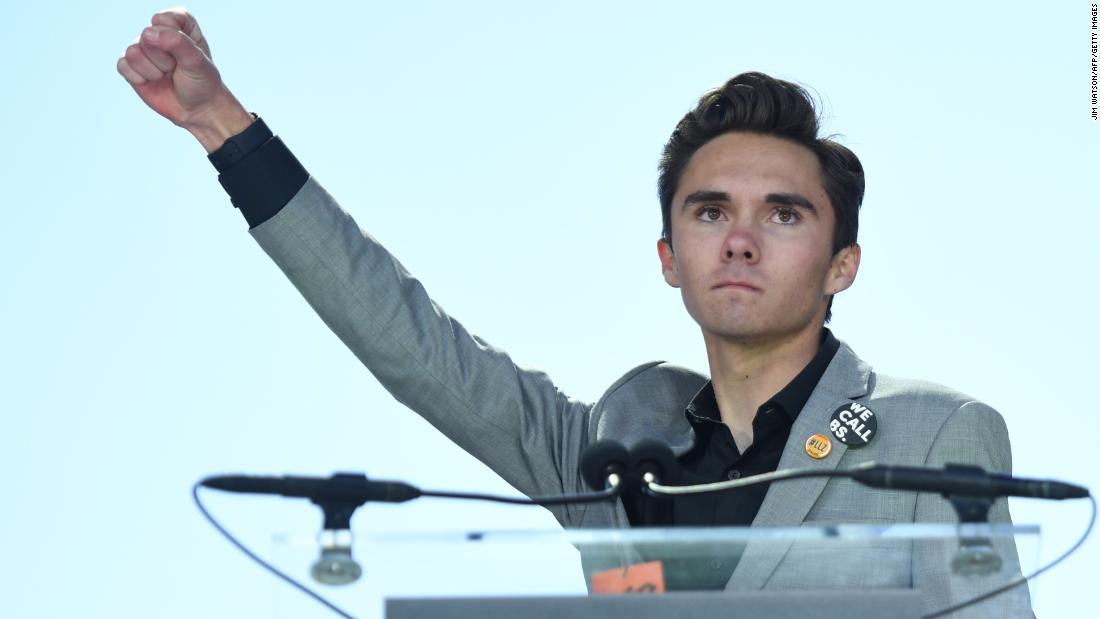 (CNN)One of Marjory Stoneman Douglas High School's most visible student activists will postpone his first year of college to devote time to political causes.
She said her son hopes to register and educate new voters and to "get people to vote."
Hogg, 17, is a senior at the Parkland, Florida, school where 17 people were fatally shot in February. Since then, he has emerged as a high-profile advocate for gun control measures, speaking at the March for Our Lives rally in Washington, being interviewed on TV and appearing
on the cover of Time
magazine.
Hogg's college aspirations made national headlines last month when
Fox News host Laura Ingraham mocked him
on Twitter over a report that he had been rejected by at least three universities to which he had applied. (He was accepted by several others.)
Hogg
has told CNN
and other media outlets that he is interested in pursuing a career in journalism or filmmaking.
Read more: https://www.cnn.com/2018/04/09/us/david-hogg-parkland-year-off-trnd/index.html