French rail staff stage 'Black Tuesday' protests against overhaul
National and international services hit on first day of rolling walkouts over Macron proposals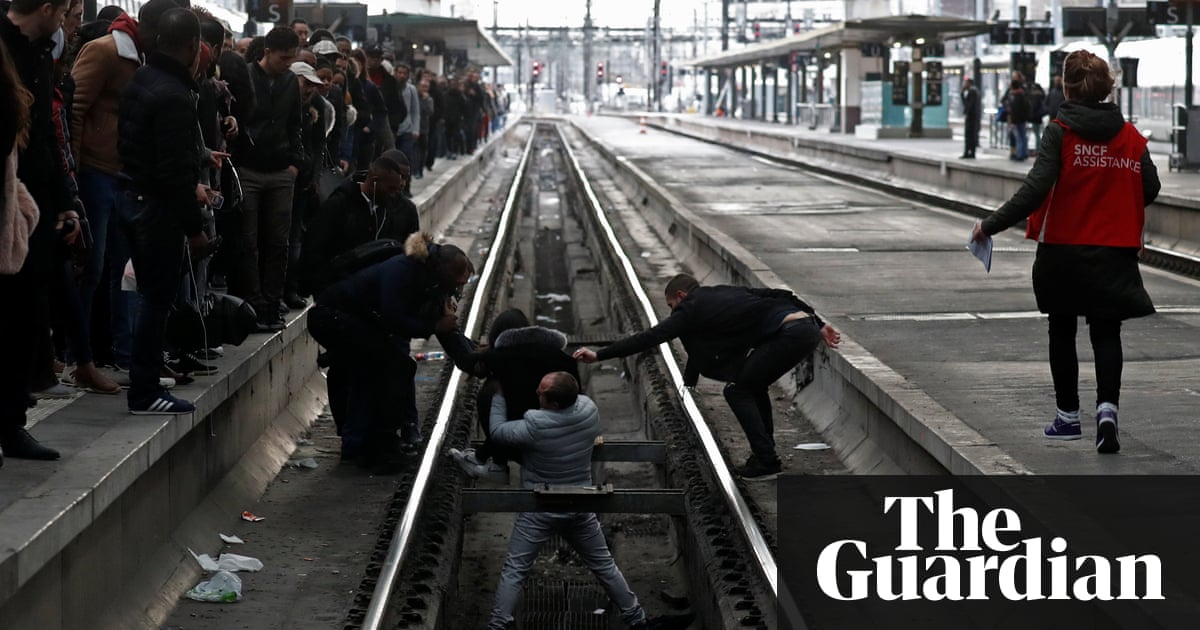 French rail workers have launched three months of rolling train strikes in what threatens to become the largest and most chaotic industrial action against Emmanuel Macrons drive to overhaul state transport and liberalise the economy.
Called Black Tuesday in the media, the opening day of train strikes was expected to cause disruption for Frances 4.5 million rail passengers around 33% of all train staff and more than 75% of drivers walked out.
Only one regional train in five and one high-speed TGV train out of eight was running. Commuter lines into Paris were severely affected, and international train services were cut, with no trains between France, Switzerland, Italy and Spain and three out of four trains running on the Eurostar service connecting to London.
Stoppages are planned across the countrys rail network for two days out of every five until 28 June. Unions are protesting against the centrist French presidents plan to push through sweeping changes to the vast state rail system.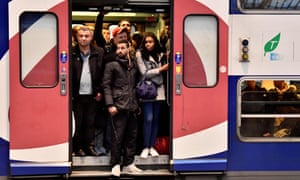 Read more: https://www.theguardian.com/world/2018/apr/02/france-mass-rail-strikes-macron-reforms-face-opposition