Tesla Makes Last-Ditch Model 3 Deliveries as Pressures Mount
Carmaker's production rate may trail target set in January

Fatal crash fallout and liquidity issues add to concerns
With pressure escalating after one of the worst weeks in its almost 15-year-history, Tesla Inc. raced to manufacture and deliver its mission-critical Model 3 sedan to burnish the numbers it's about to report to rattled investors.
Tesla's Fremont, California, delivery hub was packed with people Saturday evening as the last hours of the quarter drew to a close. Red couches and tall white tables were set up outside, a DJ played music and a truck selling Vietnamese food was on hand. Behind the scenes, a company that's struggled to figure out how to mass manufacture cars implored workers to get production on track and disprove their doubters.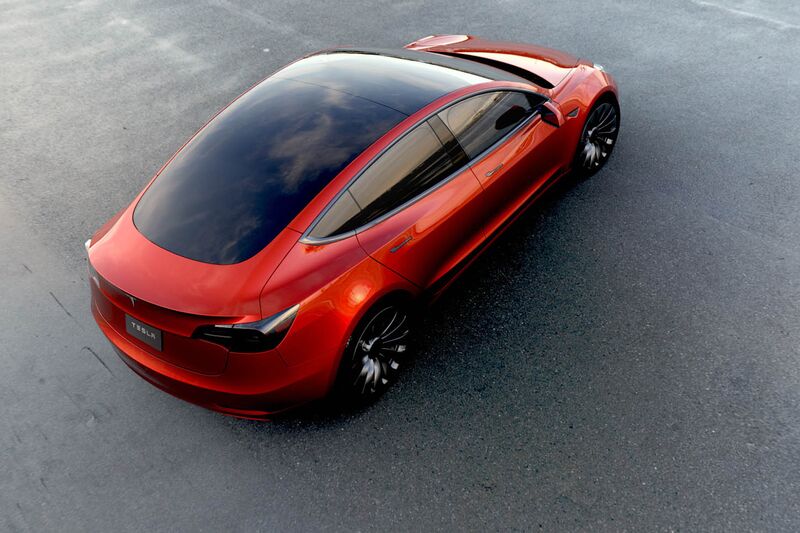 The skeptics are getting louder after last week. The electric-car maker led by Elon Musk came under regulatory scrutiny for the second crash this year involving Tesla's driver-assistance system Autopilot, the latest of which resulted in a fatality. Moody's Investors Service downgraded the company's credit rating further into junk, citing the combination of production issues and mounting obligations that could necessitate a more than $2 billion capital raise soon to avoid running out of cash.
"Tesla is testing our patience," Gene Munster, a managing partner at venture capital firm Loup Ventures who's been bullish on the carmaker, wrote in a report Thursday, after the company announced it would have to repair a power-steering issue with the Model S. "When we heard the recall news tonight we asked ourselves, do we still believe in the story?"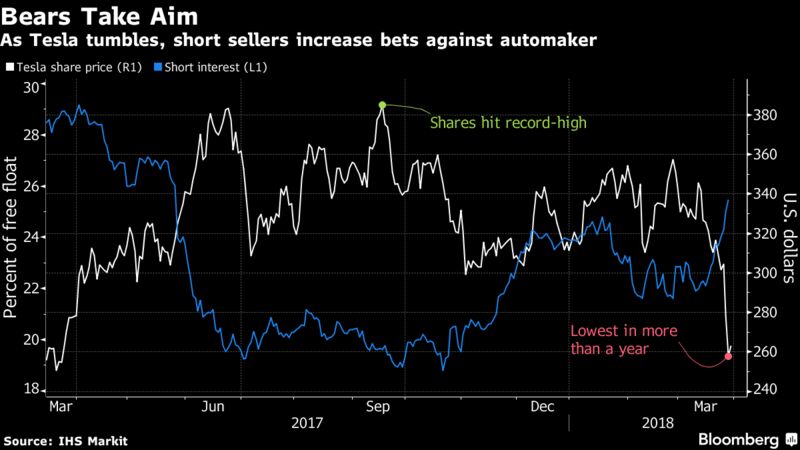 Barclays Plc analyst Brian Johnson has warned clients to watch out for a potential "burst rate bear trap," in which Tesla beats Wall Street's lowered projections for Model 3 deliveries. He estimates Tesla is producing 1,500 to 1,700 units of the Model 3 each week.
"We think it's possible Tesla may have stockpiled batteries amid Fremont downtime, allowing production to be higher in the final week," Johnson wrote in a report Thursday. "Any such 'beat' is unlikely to be sustainable, and questions remain on Tesla's ability to sustainably reach" its production goals.
Autopilot Death
Safety concerns about Tesla's Autopilot are now deepening as the company faces a pileup of other challenges. The National Transportation Safety Board is investigating a fatal Model X crash that occurred March 23 near Mountain View.
Tesla published a blog post late Friday to announce that the driver involved in the crash had engaged the driver-assistance system and didn't have his hands on the steering wheel for six seconds before colliding with a highway divider, despite receiving several visual and one audible warnings earlier.
The NTSB is "unhappy" that Tesla is disclosing information during an active crash investigation, spokesman Chris O'Neil said Sunday. The agency will look into all aspects of the incident, including the driver previously raising concerns about the Autopilot system, he said.
"This is another potential illustration of the mushy middle of automation," Bryant Walker Smith, a University of South Carolina law professor who studies self-driving cars, said in an email. Partial automation systems such as Tesla's Autopilot "work unless and until they don't," and there will be speculation and research about their safety, he said.
Moody's downgraded Tesla's corporate family rating last week to B3, six levels into junk, sending the company's unsecured bonds to all-time lows. Late Thursday, the carmaker recalled all 123,000 Model S cars built before April 2016 to retrofit a power-steering component.
Still, the answer to whether Munster of Loup Ventures still believes in Tesla is yes.
"The company is uniquely positioned to capitalize on a dramatic shift" in the auto industry, Munster said, as well as to "innovate in both EV and autonomy, and usher in a new paradigm of manufacturing efficiencies."
Read more: http://www.bloomberg.com/news/articles/2018-04-01/tesla-makes-last-ditch-model-3-deliveries-as-pressures-mount