Where's Zuck? Facebook CEO silent as data harvesting scandal unfolds
Amid calls for investigation and a #DeleteFacebook campaign, company releases an official statement but its figurehead keeps quiet
The chief executive of Facebook, Mark Zuckerberg, has remained silent over the more than 48 hours since the Observer revealed the harvesting of 50 million users personal data, even as his company is buffeted by mounting calls for investigation and regulation, falling stock prices, and a social media campaign to #DeleteFacebook.
Facebooks shares slid 6.77% on Monday following the news, knocking $36bn off the companys valuation as investors worried about the consequences of the revelations. Zuckerberg owns 16% of the company and personally saw his fortune fall $5.5bn to $69bn, according to Forbes live tracker of the worlds wealthiest people.
The embattled social media company announced on Monday that it will engage a digital forensics firm to conduct an audit of Cambridge Analyticato determine whether or not the firm still has copies of the data in question.
The Observer reported this weekend that a company called Global Science Research (GSR) harvested tens of millions of Facebook profiles and sold the data to Cambridge Analytica. The New York Times reported on Saturday that Cambridge Analytica still possesses most or all of the harvested data. Cambridge Analytica has denied knowing that the data was obtained improperly.
If this data still exists, it would be a grave violation of Facebooks policies and an unacceptable violation of trust and the commitments these groups made, Facebook said in a statement.
The engagement of the digital forensics firm Stroz Friedberg is unlikely to assuage officials in the US or UK, where lawmakers have issued calls for Zuckerberg to testify about the data breach. Representatives of Stroz Friedberg were at Cambridge Analyticas office in London on Monday evening when the UK Information Commissioners Office asked them to leave so the authorities could pursue its own investigation, Facebook said hours after the first announcement.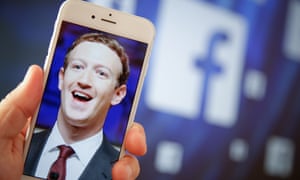 Read more: https://www.theguardian.com/news/2018/mar/19/where-is-mark-zuckerberg-facebook-ceo-cambridge-analytica-scandal