Gates Guilty Plea Strengthens Muellers Hand Against Manafort
As the newest cooperator for Special Counsel Robert Mueller, Rick Gates gives prosecutors a powerful weapon in pursuing former Trump campaign chairman Paul Manafort and possible election collusion with Russia.
Gates, who pleaded guilty Friday in Washington, was Manafort's right-hand man and worked with him for a decade in his political consulting firm lobbying on behalf of Ukraine before joining him on Donald Trump's presidential campaign in 2016. Gates also remained on the Trump campaign after Manafort resigned in August 2016, and he helped plan Trump's inauguration.
In a victory for Mueller, Gates admitted he conspired with Manafort to defraud the U.S. by failing to disclose their work as unregistered foreign agents for Ukraine, and by hiding his offshore bank accounts. Mueller also extracted an admission that Gates had made a false statement to his office. It was the fourth criminal conviction that the special counsel has obtained from someone who lied to U.S. authorities.
Gates, 45, is now poised to testify against Manafort, who was indicted twice alongside him — first on Oct. 27 on money-laundering and unregistered-lobbying charges in Washington, and then Thursday on tax and bank fraud charges in Alexandria, Virginia. 
Manafort was indicted anew on Friday in Washington, with Mueller dropping four charges of failing to report offshore accounts, because those were included in the Virginia case. The lobbying allegations against Manafort were expanded, and new claims about Manafort's use of loans from his shell companies to avoid paying taxes on foreign income were added. Prosecutors also added allegations that the pair enlisted top former European politicians, secretly paying them to push their Ukraine agenda.
Offshore Accounts
Mueller's office is prepared to have Gates tell jurors how he helped Manafort use dozens of offshore accounts to launder money, while failing to disclose their Ukrainian work as required under the Foreign Agents Registration Act, according to former prosecutors.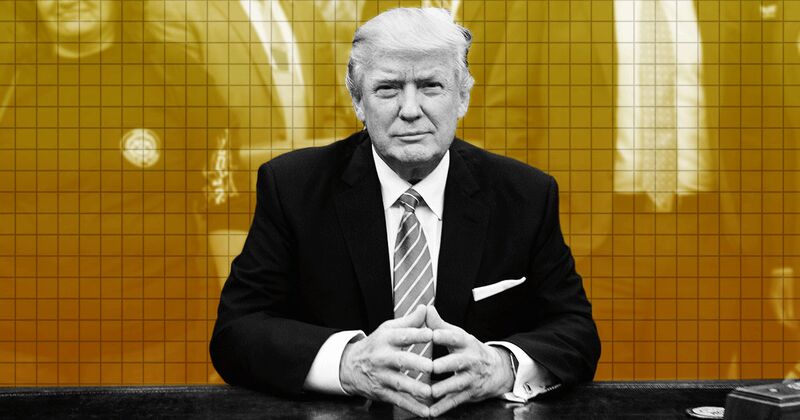 "This is someone who was on the inside of what the government was alleging, knows Manafort perhaps better than anyone else, and has admitted committing the very crimes that Manafort is accused of," said Lee Vartan, a former federal prosecutor.
It's not clear from public filings what, if anything, Gates could offer Mueller's team about whether anyone in the Trump campaign colluded with Russians — the central mission of Mueller's appointment. But Democrats in Congress pounced on the plea as a sign that Gates may have more to offer.
"Gates was also in a position to observe the inner workings of the campaign at its most senior level" and could prove a key source of information on potential coordination between the Trump campaign and the Russian government, said top House Intelligence Committee Democrat Adam Schiff.
Related: Meeting That Gates Admits Lying About Matches Rohrabacher Dinner
Gates had a unique vantage point on a pivotal year. He worked closely with a Trump-affiliated political action committee, America First, and was present, according to a person familiar with the situation, at several meetings at the White House during the administration's early months.
Gates admitted Friday to the core of the government's case — that he engaged in decade-long criminal conspiracy that hid tens of millions of dollars that moved through offshore accounts. Manafort's firm earned some of that money while performing unregistered lobbying and other activities for former Ukrainian President Viktor Yanukovych and his political party, he admitted. Gates said he worked to hide their lobbying of Congress, the executive branch, and others on behalf of their Ukrainian clients.
They engaged in a "global lobbying strategy to promote Ukraine's interest," Gates admitted in a court document. The scheme to hide their lobbying efforts included false letters to the Justice Department sent in November 2016 and February 2017, Gates admitted.
At Manafort's behest, Gates wired more than 2 million euros from offshore accounts to pay the former European politicians to help their lobbying efforts, according to the Gates' filing. The revised Manafort indictment includes virtually identical allegations.
Ends Speculation
Gates's plea ends weeks of speculation that he was preparing to cooperate with Mueller, who has charged 19 people in his investigation and secured four other guilty pleas. Gates, a father of four young children, said he accepted the deal reluctantly.
"Despite my initial desire to vigorously defend myself, I have had a change of heart," Gates said in a letter to his family, according to ABC News. "The reality of how long this legal process will likely take, the cost, and the circus-like atmosphere of an anticipated trial are too much. I will better serve my family moving forward by exiting this process."
Gates admitted to making a false statement during a Feb. 1 proffer at the Special Counsel's office, a question-and-answer session that's often a prelude to a plea agreement.
That same day, Gates's three attorneys asked the judge to be allowed to step aside, citing "irreconcilable differences" with their client. The charging document unsealed Friday, which included the false-statement charge, was filed in court on Feb. 2.
Gates signed his guilty plea on Friday before walking into court. Prosecutors agreed not to charge him for his "disclosed participation" in other crimes, including money laundering, false statements, personal and corporate tax and offshore account offenses, bank fraud and obstruction of justice.
U.S. District Judge Amy Berman Jackson, presiding over Gates's guilty plea, said he faces between 57 and 71 months in prison under advisory guidelines. He could get less time if prosecutors are satisfied with his cooperation.
'Incredibly Strong'
Gates, appearing in a blue suit, white shirt and a tie, was soft spoken and respectful during the proceedings as he stood with his attorney, Tom Green.
Gates could help bolster what was already a solid case, according to Paul Fishman, the former U.S. attorney in New Jersey. "The indictments alone reflect what appears to be an incredibly strong case against Manafort simply based on the documents and the tracing of the various transactions," Fishman said.
Manafort maintained his innocence and said he would continue to defend himself.
"I had hoped and expected my business colleague would have had the strength to continue the battle to prove our innocence," Manafort said in a statement. "For reasons yet to surface he chose to do otherwise."
Read more: http://www.bloomberg.com/news/articles/2018-02-23/gates-guilty-plea-strengthens-mueller-s-hand-against-manafort