Meghan's family 'always with her'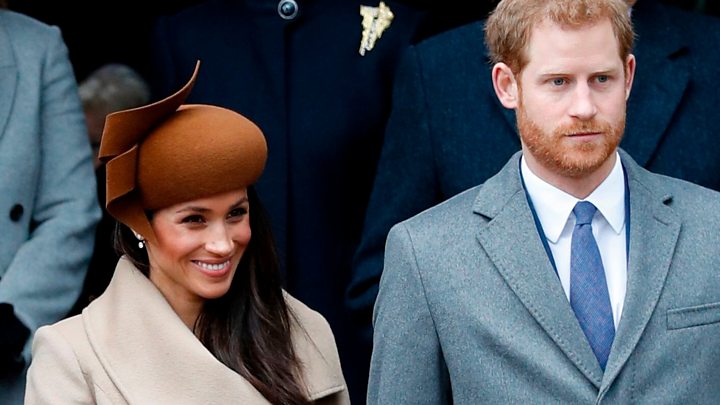 Meghan Markle has a "large family who were always there with her", her half sister has said after a comment made by Prince Harry that the royals were like the family his fiancée "never had".
Samantha Grant, who is the daughter of Ms Markle's father, said it was a "very normal" household.
Ms Grant was responding to a tweet highlighting the prince's comment on the BBC Radio 4's Today programme.
He had been asked how Ms Markle found spending Christmas with the royals.
'Amazing job'
The interview with Sarah Montague came at the end of Wednesday's Today programme, which the prince had edited and included interviews with former US President Barack Obama and Prince Charles.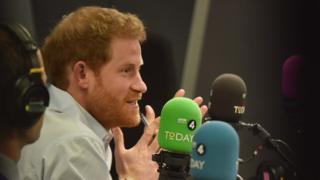 Asked if there were family traditions to explain to his future wife, the prince said: "Plenty. We've got one of the biggest families that I know of and every family is complex as well."
"She's done an absolutely amazing job. She's getting in there and it's the family, I suppose, she's never had."
Daily Express royal correspondent Richard Palmer tweeted the final sentence of his answer prompting Ms Grant's response.
Hours after the radio show aired she wrote: "Actually she has a large family who were always there with her and for her.
"Our household was very normal and when dad and Doria divorced, we all made it so it was like she had two houses. No one was estranged, she was just too busy."
Ms Grant is Ms Markle's half-sister from the first marriage of their father Thomas Markle. The Suits actress's father and mother, Doria Radlan, had divorced when she was six years old.
Ms Grant also went on to praise their "completely self-sacrificing father", adding: "She always had this family,..Marrying merely extends it."
Ms Grant also said she would reveal more in the book she is planning to write, which she has said will be called the Diary of Princess Pushy's Sister.
A Kensington Palace spokesperson said Prince Harry's "comments speak for themselves".