Maternal mortality is the shame of US health care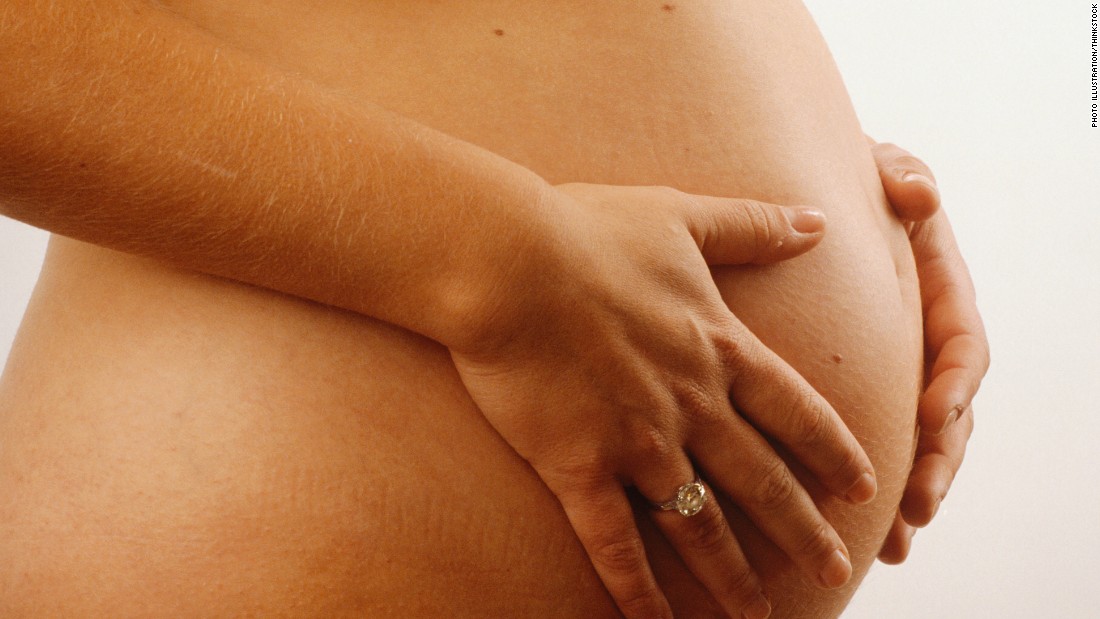 (CNN)There was a lot I didn't know about pregnancy and childbirth before I went through it myself.
Everything went almost exactly the way I had envisioned, but there were a few surprises — one was planned and one was unexpected. We had wanted our baby's gender to be a surprise so I didn't know I was carrying a girl until I saw her for the first time. I also didn't know that the third stage of labor, the period between when the baby is born and when the placenta is expelled, could be life-threatening.
After ample time, my placenta was not budging. In an instant, the energy in the room turned. Something wasn't going as it should be. The midwife eventually called for backup, someone took my baby from my arms, and there I was feeling vulnerable and confused. By the end of it, I hemorrhaged more than 800 mls of blood — almost two pints. But then, it was over. I was sent home the following day.
I was one of the lucky ones.
I was shocked to learn of the magnitude of the risk of maternal death after I became a mother, and I've been on a mission to end preventable maternal deaths ever since. Having endured a childbirth complication myself, I was compelled to direct and produce the 2010 documentary "No Woman, No Cry," about maternal health challenges that impact the lives of millions of girls and women around the world.
Every day, more than
800 women around the world die
from complications of pregnancy and childbirth. That's more than 300,000 girls and women each year — the majority because they do not have access to the appropriate level of care needed to save them. Between 6 and 9 million more
experience a serious complication
, many of which have lifelong consequences.
I know a lot about pregnancy and childbirth now. I know that the majority of all maternal
deaths are preventable
. I know that when women are healthy before they become pregnant and able to plan and
space their pregnancies
, they are more likely to survive them. I also know that women with consistent access to healthcare are more likely to identify complications early on, which will impact their birth outcomes and long-term health.
This is as true for women living in the United States as it is for women in developing countries. When I first learned that the United States was the only industrialized country with a rising maternal mortality ratio, I was shocked. We spend
more on healthcare per capita
than any other developed country, but we don't have the birth outcomes to show for it.
So why is giving birth in America so dangerous for so many and getting worse instead of better?
There is also a surprising maternity care provider shortage nationwide. In the United States, nearly 66 million people live in areas where there is a
shortage of healthcare providers
. Nearly
half the counties
in our country do not have a single obstetrician providing maternity care. For women living in a rural part of a state like Montana, they may have to drive as far as five hours round-trip to receive prenatal care or to give birth in a hospital.
Midwives, who currently
attend less than 10% of births
in the United States, could fill the maternity care provider shortage for low risk, healthy pregnancies. Unfortunately, midwives remain inaccessible to many, because private insurance plans are not required to cover midwifery care and often do not list midwives among their provider lists. In fact, many hospitals do not have midwives attending births.
The differences in maternal outcomes based on race, ethnicity and socioeconomic disparities are stark and are among the most extreme in any area of health in the United States. In New York City, a black woman is
12 times more likely to die
from pregnancy complications than a white woman. Maternal mortality rates are
twice as high
for women living in counties with high poverty rates, compared with women living in counties with low rates of poverty.
In the current political climate, we are faced with the threat of the ACA being repealed and a rollback of Medicaid expansion. The loss of critical services including free birth control, maternity care and preventive services will hit our most vulnerable populations the hardest. The high cost of pregnancy and newborn care is already forcing some women to forgo care altogether, which can have lifelong consequences for mothers and their babies.
What the stories behind these statistics are telling us is this: we could and should be doing better, America.
Every Mother Counts was launched in 2010 to heighten awareness about our global maternal health crisis. While advocacy remains a key focus, Every Mother Counts has evolved into a 501(c)(3) investing in programs around the world to ensure all women have access to quality maternal healthcare.
Read more: http://www.cnn.com/2017/11/15/opinions/op-ed-christy-turlington-burns-every-mother-counts-2017/index.html