Penis in the sky: US navy pilots grounded over 'obscene' stunt
Navy not amused after electronic warfare plane created sky writings in the shape of male genitals over Washington state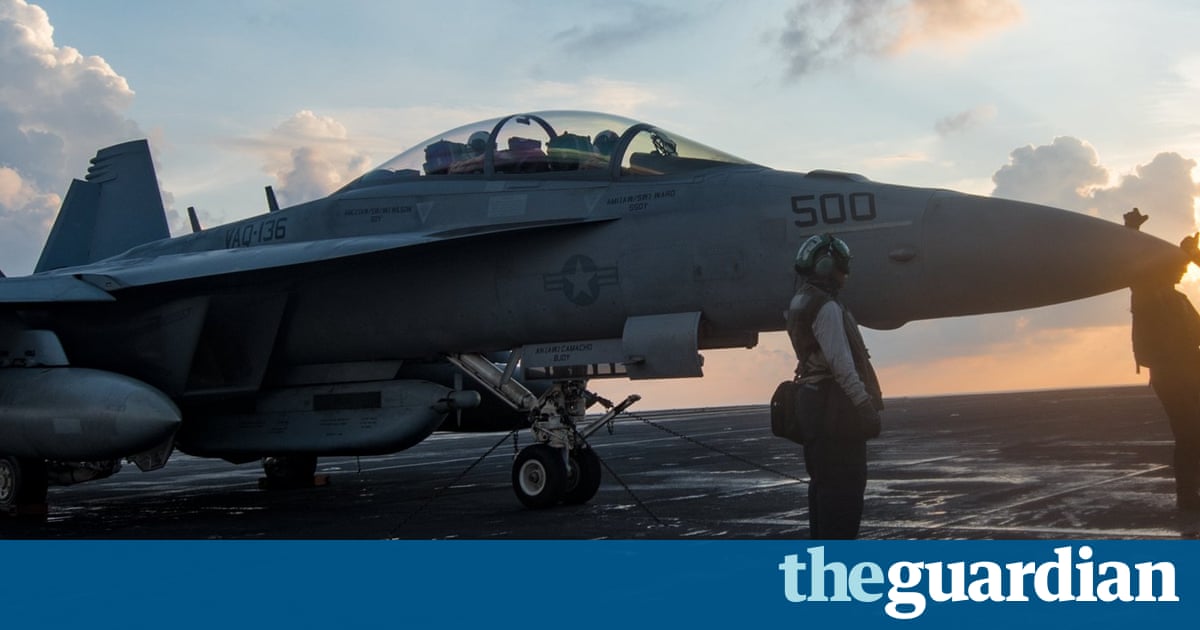 An air crew who used their US Navy warplane to draw a penis in the sky above the town of Okanogan, Washington, this week have been grounded, the US Navy said on Friday.
An electronic warfare plane from Naval Air Station Whidbey Island in western Washington state created sky writings in the shape of male genitals in the skies over the rural community on Thursday.
Many residents spotted the contrails in the clear blue skies above the central Washington town of 2,500 people. Witnesses took photos and placed them on social media platforms, where they were widely viewed.