Ban Kneeling Pro Athletes, Trump Repeats After Curry Slam
President Donald Trump, a one-time football team owner, is ratcheting up his rhetoric against professional sports and some of their stars — and at least one league and some athletes are giving it back to him.
Hours after profanely criticizing NFL players who protest police brutality by kneeling during the national anthem, Trump took to Twitter on Saturday to disinvite National Basketball Association star Stephen Curry from a White House appearance traditional for championship sports teams. His winning team, the Golden State Warriors, said it won't visit Trump.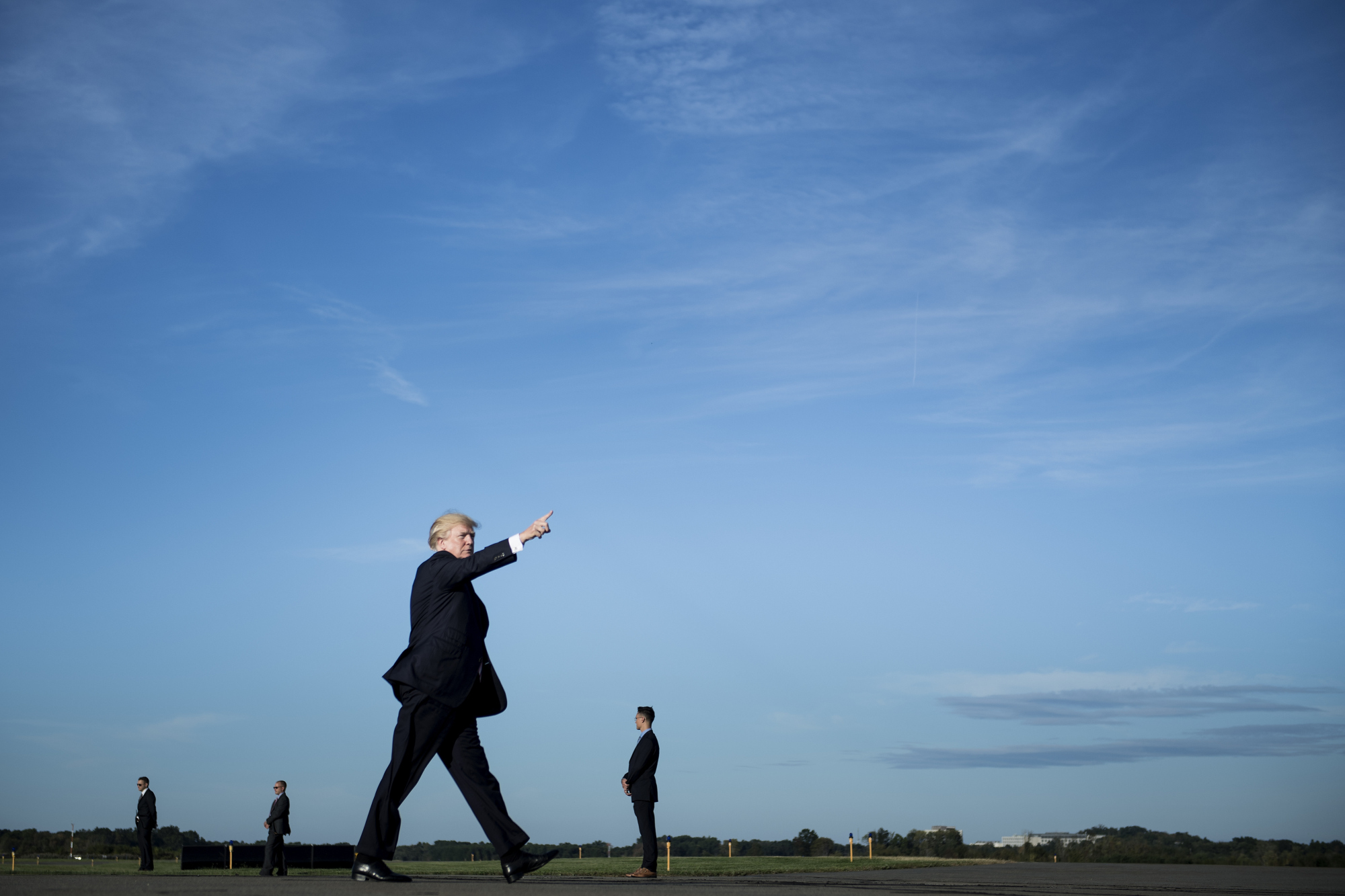 Hours later, Trump doubled down on his previous night's criticism of NFL players who protest — even after being rebuked by the league's commissioner. "If a player wants the privilege of making millions of dollars in the NFL or other leagues, he or she should not be allowed to disrespect our Great American Flag (or Country) and should stand for the National Anthem," he wrote on Twitter. "If not, YOU'RE FIRED. Find something else to do!"
Trump's tweets at Curry, the two-time NBA most valuable player, followed the president's remarks at a rally in Alabama Friday night, in which he said that owners of football teams whose players kneel should tell their coaches: "Get that son of a bitch off the field right now, he's fired. He's fired!"
Called Bum
The criticisms, directed primarily at black athletes, came after Trump fanned racial flames in August by repeatedly equating the actions of both sides after the death of a woman who was protesting against a demonstration by neo-Nazis, white supremacists and Confederate heritage groups in Charlottesville, Virginia.
The football players' protests are "a total disrespect of our heritage," Trump said. "That's a total disrespect for everything we stand for. We respect our flag."
Among the athletes denouncing Trump on Saturday was NBA star LeBron James of the Cleveland Cavaliers, who called the president a "bum" on @KingJames, his verified Twitter account. "@StephenCurry30 already said he aint going! So therefore ain't no invite. Going to the White House was a great honor until you showed up!" James tweeted.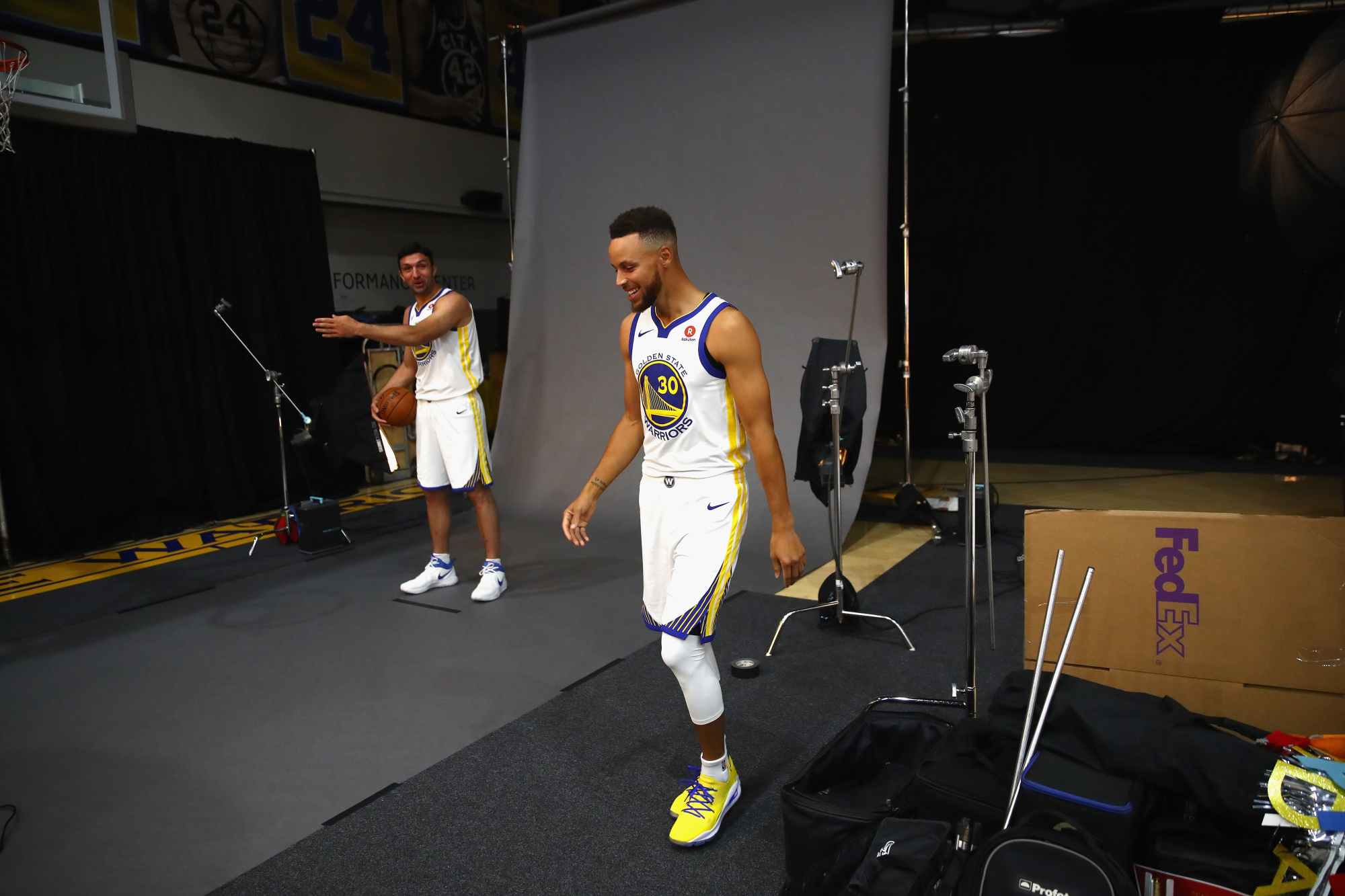 Curry had said earlier this week that to protest Trump's policies, he didn't want to make the White House visit, and didn't think his NBA-winning Warriors teammates should go either.
The Oakland, California, based team responded in a statement on Saturday that it won't visit the White House when it comes to the nation's capital to take on the Washington Wizards, after Trump "made it clear we are not invited."
"In lieu of a visit to the White House, we have decided that we'll constructively use our trip to the nation's capital in February to celebrate equality, diversity and inclusion — the values that we embrace as an organization," the Warriors said in the statement.
'Lack of Respect'
NFL Commissioner Roger Goodell, without mentioning Trump, said Saturday that "divisive comments" weren't helpful.
"The NFL and our players are at our best when we help create a sense of unity in our country and our culture," Goodell said in a statement. "Divisive comments like these demonstrate an unfortunate lack of respect for the NFL, our great game, and all of our players."
On Twitter Saturday, the hashtag #TakeAKnee was trending.
Trump himself was once owner of the New Jersey Generals of the long-defunct United States Football League, which fought a losing battle against the NFL.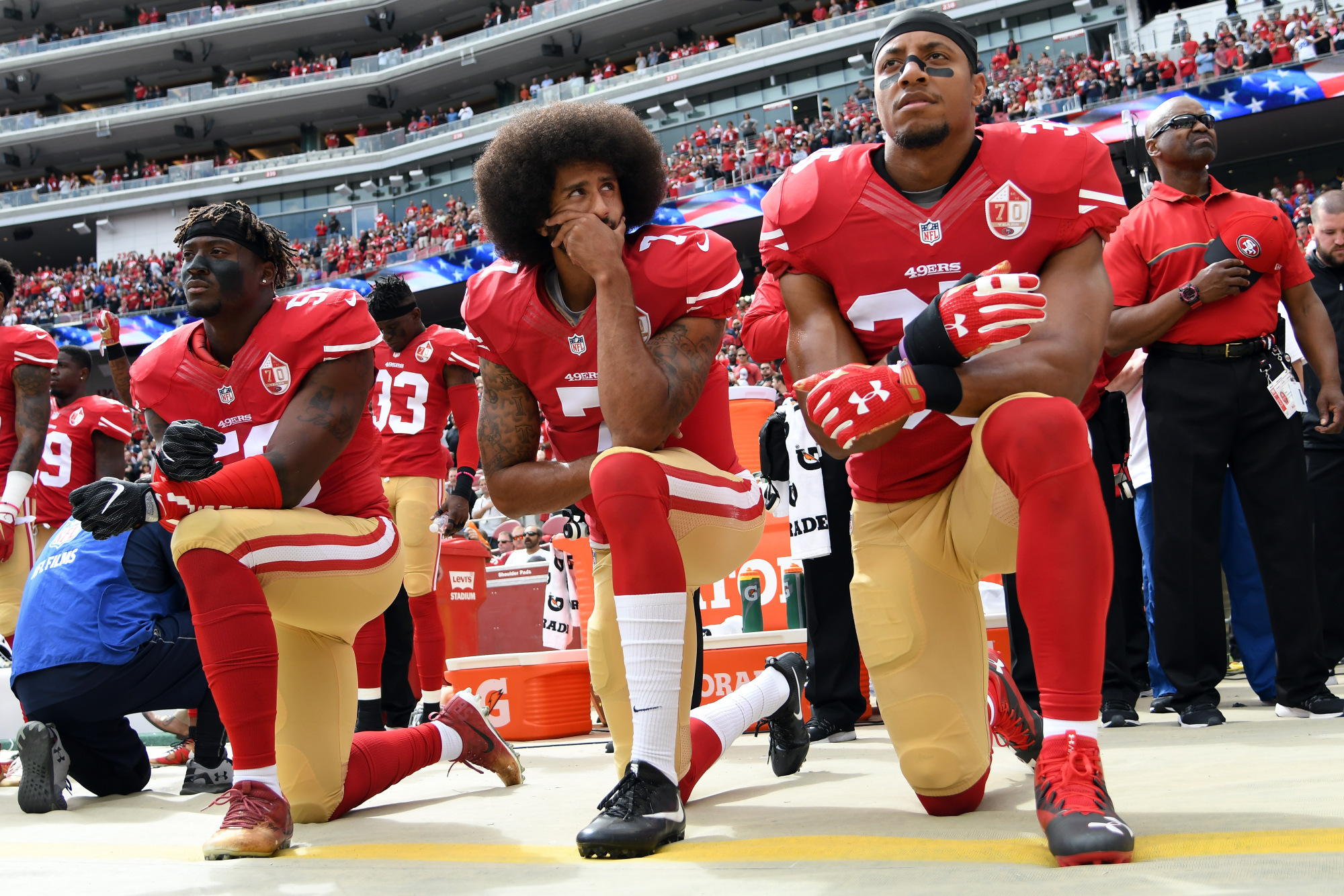 The national anthem protests began in August 2016, when former San Francisco 49ers quarterback Colin Kaepernick kneeled before a pre-season game. Kaepernick was joined in his protest by some teammates and players on other teams as the season progressed.
Kaepernick opted out of his contract with the 49ers in March and hasn't been signed by another team, although the protests have continued this season.
'Little Ding'
The president also raised eyebrows Friday by saying that penalties for hard hits in the NFL are "ruining the game," as the league attempts to respond to evidence of long-term injury to some of its players.
Trump's comment came a day after news that Aaron Hernandez, the former New England Patriots player convicted of murder who hanged himself in a Massachusetts jail in April at age 27, had been found to suffer from a severe case of the degenerative brain disease chronic traumatic encephalopathy (CTE) associated with repeated concussions.
Trump made similar comments about the NFL at least twice in 2016, deriding concussions as "a little ding on the head" and lamenting the demise of "violent, head-on" tackles.
A recent study published in the New England Journal of Medicine found that all but one of 111 former NFL players whose brains had been inspected had evidence of CTE, which can only be diagnosed post-mortem.
Read more: http://www.bloomberg.com/news/articles/2017-09-23/trump-says-nfl-players-who-protest-u-s-anthem-should-be-fired