Bernie Sanders unveils universal healthcare bill: 'We will win this struggle'
Senators Medicare for All bill, which is gaining steam among Democrats, would cover 323 million Americans under single system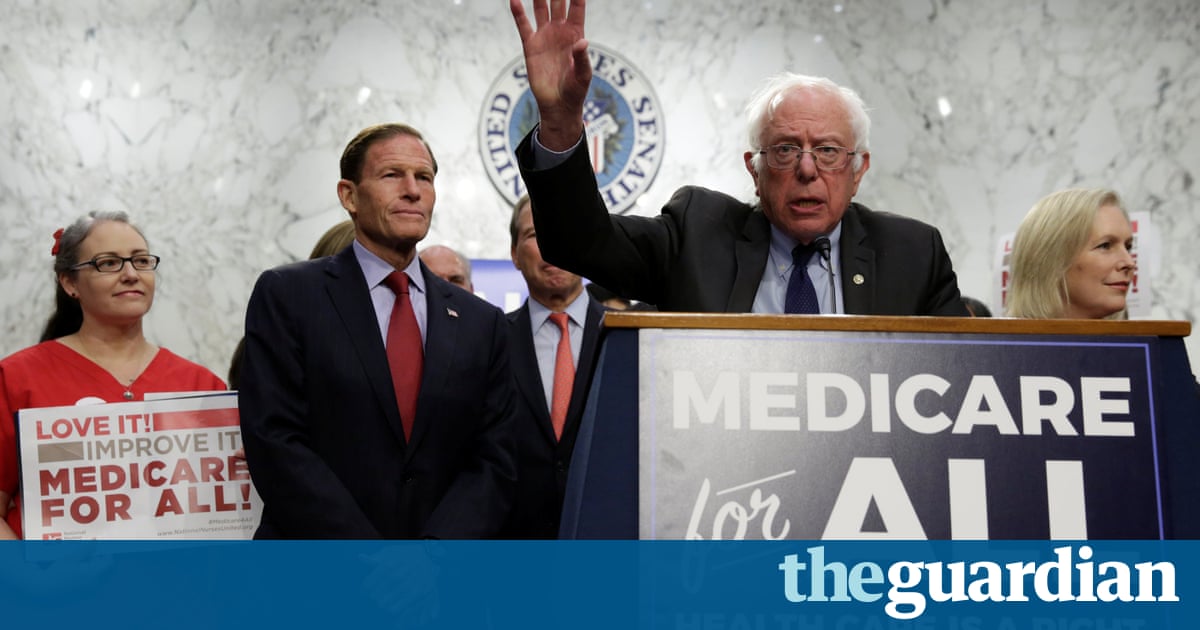 Battle lines have been drawn as Bernie Sanders launches his latest attempt to establish a healthcare system that covers all 323 million Americans.
Standing in opposition to Sanders plan are what he calls the most powerful and greedy forces in American society: the pharmaceutical industry, insurance companies, Wall Street and the Republican party.
The opposition to this will be extraordinary, Sanders said in an interview in his Capitol Hill office, prior to the launch of his universal healthcare bill, known as Medicare for All.
They will spend an enormous amount of money fighting us. They will lie about what is in the program. They will frighten the American people, he said.
Sanders has no illusions about the bills prospects in a Republican-controlled Congress, where it has virtually no chance of passing. But he says the time has arrived to have a debate he believes is fundamental: is healthcare a right or a privilege in America?
Sanders formally unveiled the bill at a packed press conference on Wednesday, with the backing of nearly a third of the Democratic caucus in the Senate a record level of support for a bill he introduced just four years ago with only one signature, his own.
The Sanders plan would radically reform the American healthcare system, transitioning over the course of four years to a Medicare for All program, a single-payer system in which the federal government insures everybody, financed by an increase in taxes.
Sanders bill would establish a national health insurance program by gradually expanding Medicare the federal health insurance program for people who are 65 or older and some younger Americans with disabilities and other illnesses until it covered everybody.
Sanders said of the plan: Youre going to the same private doctor that you went to. Youre going to go to the same hospital that you went to. The only difference is instead of having a Blue Cross Blue Shield [insurance] card and having to argue with your insurance company youre going to have a Medicare for All card. Thats it.
Everything from primary and preventive services to hospital stays would be covered under the plan, with no out-of-pocket costs on deductible and copays. It would also include access to abortion, in effect overturning the Hyde amendment, which bans federal funding for the procedure.
During the first year of the program, the eligibility age for the Medicare program would drop to 55, and all Americans under 18 would be added to the program. The eligibility age would gradually decrease until the fourth year, when everyone would receive a universal Medicare card.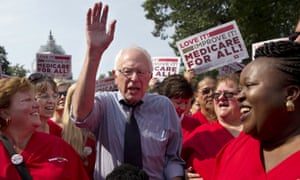 Read more: https://www.theguardian.com/us-news/2017/sep/13/bernie-sanders-universal-healthcare-medicare-for-all