Calls for unity as thousands attend anti-Brexit rally in London
Lib Dem Ed Davey says remainers should listen to other side and be a unifying force, as estimated 50,000 turn out in capital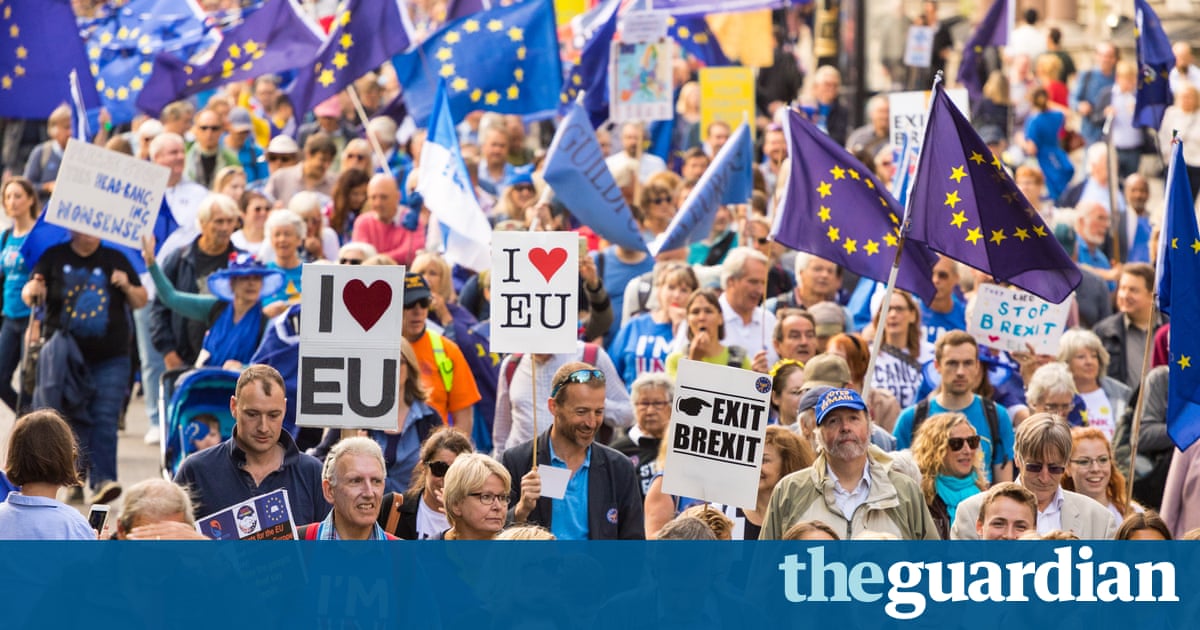 Opponents of Brexit who turned out in their tens of thousands for one of the largest marches yet against Britains withdrawal from the EU have been told they need to listen and understand leave voters and bide their time for a referendum on any deal that may emerge.
The plea, met with polite applause from many in the crowd in Parliament Square, came from the Liberal Democrat MP Ed Davey. He said his emotions had shifted from anger to distress, from fury to despair and then to embarrassment at the Brexit negotiations.
Davey told a sea of demonstrators clad in the blue and yellow of the EU flag that the odds, and the parliamentary arithmetic, were even more stacked against them than before.
We need to be a unifying force and that means that we need to listen to the other side, he said. We need to understand where they come from and listen in a way that heals the wounds and reunites our country.
There were gutsier cheers for bawdy chants led by other speakers who echoed slogans such as Bollocks to Brexit and called for more protests as the legislation passes through parliament.
Organisers estimated that at least 50,000 protesters marched through central London to converge on Parliament Square.
The Peoples March For Europe carried the message unite, rethink and reject Brexit. The organisers said leaving the EU no longer holds credibility inside Westminster, let alone on the streets of Britain.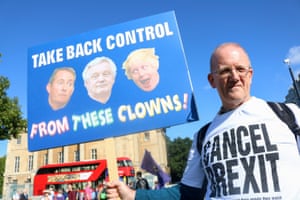 Read more: https://www.theguardian.com/politics/2017/sep/09/brexit-pro-eu-demonstration-london