Harvey's death toll climbs in Texas; at least 23 killed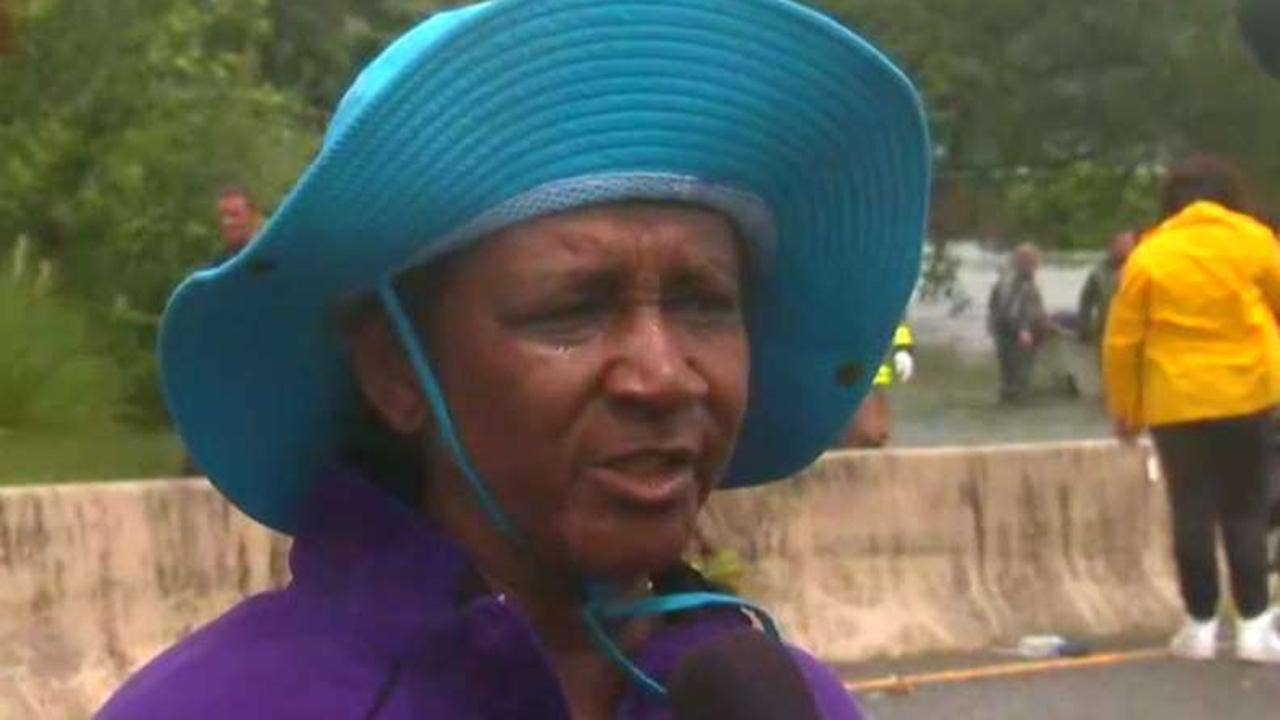 Crews in Texas have found the bodies of 23 victims of Harvey's wrath, and warned on Wednesday that the number of dead would almost certainly soar as water levels across much of the Houston area start to recede.
Authorities say a married couple who drove their pickup truck into Harvey's floodwaters drowned after the current from a nearby creek swept them away.
Fort Bend County Sheriff's Maj. Chad Norvell says the couple was on the phone with 911 asking for help when the line went silent. When officers found the truck, it was completely submerged.
They lived in a rural area of the county southwest of Houston and they were headed to a relative's house nearby.
The announcement of the couple's death comes after Beaumont police said a woman's body turned up Wednesday morning — but did not release her name or the possible circumstances that led to her death.
She would be at least the second person to have died in Beaumont this week. Crews found a shivering 3-year-old clinging to the body of her drowned mother in a rain-swollen canal Tuesday after the woman tried to carry her child to safety.
In addition, officials in Harris County made a grim announcement: They were investigating 17 more deaths as potentially Harvey-related, and would conduct autopsies to determine the causes.
Montgomery County Sheriff's Capt. Bryan Carlisle said one body was found around a barricade and in standing water on Monday, while another victim tried to swim across a flooded road.
The Daily Mail reported that two volunteer rescuers were killed when their motorboat was electrocuted by submerged power lines in Greens Bayou, and two other rescuers were missing. A fifth volunteer and two journalists survived but were forced to cling to trees and branches for about 18 hours, according to the website.
"We were hanging on for dear life," photojournalist Ruaridh Connellan said. "The water smelled putrid, like stagnant sewage, mixed with everything else," reporter Alan Butterfield added.
Gov. Greg Abbott urged residents to avoid driving into flooded waters, cautioning that the "worst is not yet over."
"It is imperative that we do everything possible to protect the lives and safety of people across the state of Texas as we continue to face the aftermath of this storm," he said.
He said the Texas National Guard has activated 14,000 in addition to 10,000 troops from other states to help in the ongoing recovery efforts throughout the state.
In Houston, officers located a submerged van in which six members of a family were traveling when it was swept off a bridge and into a storm-ravaged bayou.
In neighboring Louisiana, where forecasters feared Harvey's torrential rains would cause massive flooding, the governor said "things are not as bad as had been forecasted."
"We've fared much better than we feared, but our neighbors are still taking it on the chin," Gov. John Bel Edwards said at a news conference.
A levee has breached near Gueydan, La., and the National Guard is working in the area to address the issue, according to Edwards.
As of Wednesday afternoon, about 330 people were being sheltered in the Lake Charles-area, including some from Texas.
Earlier on Wednesday, acting Homeland Security Secretary Elaine Duke said federal government agencies would help those affected for as long as needed.
"We expect a many-year recovery in Texas and the federal government is in this for the long haul," Duke said. "We will help the people of Texas for as long as they need."
She added: "This particular storm was unprecedented in terms of volume, of rain, and that's what we're focusing on now."
NATION'S LARGEST OIL REFINERY IN PORT ARTHUR, TEXAS SHUT DOWN
Duke said while officials were monitoring the situation in Louisiana, the focus remained on the greater Houston area, which saw more than 50 inches of rain after Harvey made landfall Saturday.
"Catastrophic flooding is likely to persist days after the rain stops," she added.
With at least 13,000 rescued in the Houston area and surrounding cities and counties, more people were still trying to escape from their inundated homes.
FEMA administrator Brock Long said more than 230 shelters are operating in Texas, housing more than 30,000 people.
"We're also calling on other states through emergency management assistance compacts," he said. "We're still in lifesaving, life sustaining mode."
He added: "Shelters are obviously not ideal and unfortunately people are going to be there for quite some time."
"The water levels are going down. And that's for the first time in several days," said Jeff Lindner, a meteorologist with the Harris County Flood Control District.
However, some neighborhoods were still in danger as a levee along Cypress Creek in the northern part of the country could fail and swamp a subdivision where some residents ignored a mandatory evacuation order.
The water in two reservoirs that protect downtown Houston from flooding was likely to crest Wednesday at levels slightly below those that were forecast, officials said.
Meanwhile, the Texas community of Port Arthur found itself increasingly isolated Wednesday as Harvey's rains flooded most major roads out of the city and swamped a shelter for victims fleeing the storm that ravaged the Houston area.
The crisis deepened in the coastal city after Harvey rolled ashore overnight for the second time in six days, this time hitting southwestern Louisiana on the 12th anniversary of Hurricane Katrina.
The city's mayor, Derrick Freeman, urged residents to get to higher ground and to avoid becoming trapped in attics.
"The city is underwater right now but we are coming!" he wrote on Facebook.
NEW ORLEANS BRACES FOR POSSIBLE HARVEY FLOODING AMID PUMP FAILURES
On Wednesday, officials at the Pentagon said the U.S. Navy is moving the USS Kearsarge and USS Oak Hill to the area to assist, which are expected to arrive next week. The U.S. Coast Guard has 35 helicopters and 6 fixed-wing aircraft conducting missions, in addition to 92 shallow-water rescue boats conducting block-by-block search and rescue efforts.
Over 3,600 people have been rescued by air and shallow-water boats, according to Coast Guard officials.
In Louisiana, forecasters warned of potential tornadoes forming in northeast part of the state and across southern and central portions of Mississippi.
Forecasters initially warned Harvey could creep as far east as Mississippi by Thursday, meaning New Orleans, where Hurricane Katrina unleashed its full wrath in 2005, would be in its path. Harvey is now expected to exit Louisiana over the northeast corner of the state, affecting Shreveport.
Harvey hit Texas as a Category 4 storm late Friday night packing 130 mph winds. It made a second landfall about three hours later before it was downgraded to a Category 1 hurricane. After the winds dropped below 73 mph, it was downgraded to a tropical storm.
Fox News' Jennifer Griffin and The Associated Press contributed to this report.
Read more: http://www.foxnews.com/us/2017/08/30/harveys-death-toll-climbs-in-texas-at-least-23-killed.html