'I don't want tension': Indian boxer beats China rival then offers belt back to heal border rift
Vijender Singh makes gesture of peace to Zulpikar Maimaitiali amid increasingly tense stand-off in Himalayas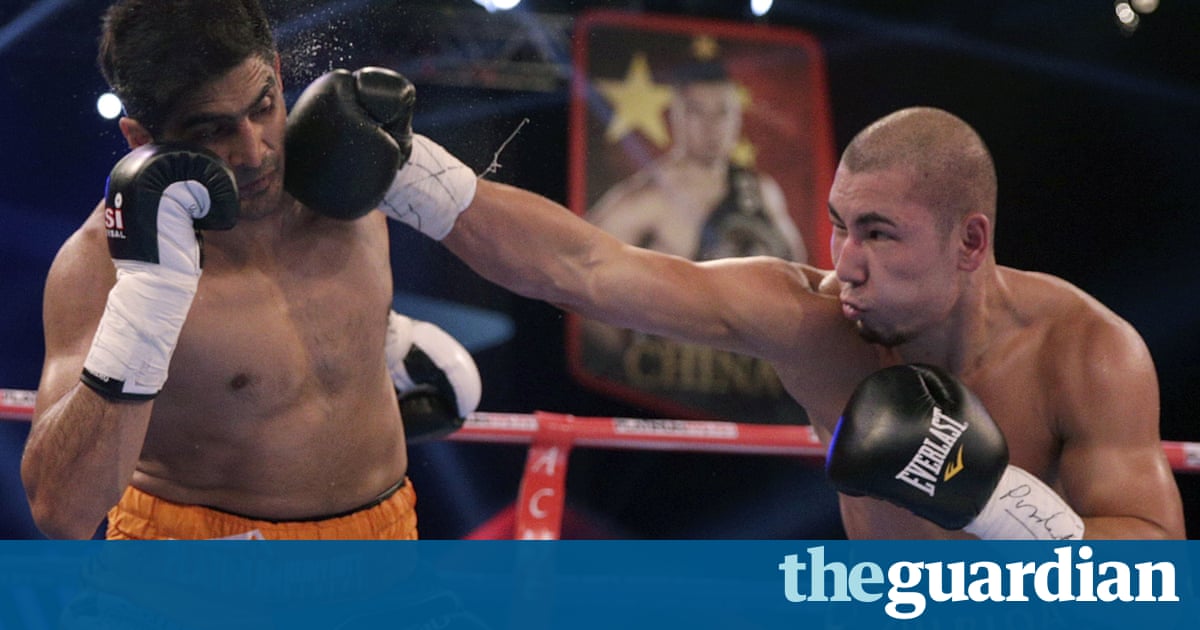 An Indian boxer won a title fight against a Chinese opponent before offering to hand back the prize as a gesture of peace between the two nations which are locked in a territorial dispute in the Himalayas.
Vijender Singh beat Zulpikar Maimaitiali on points on Saturday to retain his WBO Asia Pacific super middleweight title and take his opponents WBO Oriental super middleweight belt.
After the unanimous verdict in Mumbai, Singh hugged Bollywood star Amitabh Bachchan and other celebrities before returning to the ring, taking the microphone and saying: I dont want this title. I will give it back to Zulpikar.
He added: I dont want tension on the border. Its a message of peace. Thats important.
The gesture follows a stand-off in a remote frontier region beside the Himalayan kingdom of Bhutan that has become increasingly tense. On Thursday, China demanded India immediately remove troops from the border, accusing it of building up troops and repairing roads along its side of the border next to the Indian state of Sikkim.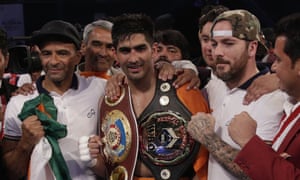 Read more: https://www.theguardian.com/world/2017/aug/06/i-dont-want-tension-indian-boxer-beats-china-rival-then-offers-belt-back-to-heal-border-rift