Andy Roddick threw away nearly all his trophies during cleaning spree, wife says
The former world No1 threw nearly all of his trophies in the garbage during a recent decluttering session, wife Brooklyn Decker says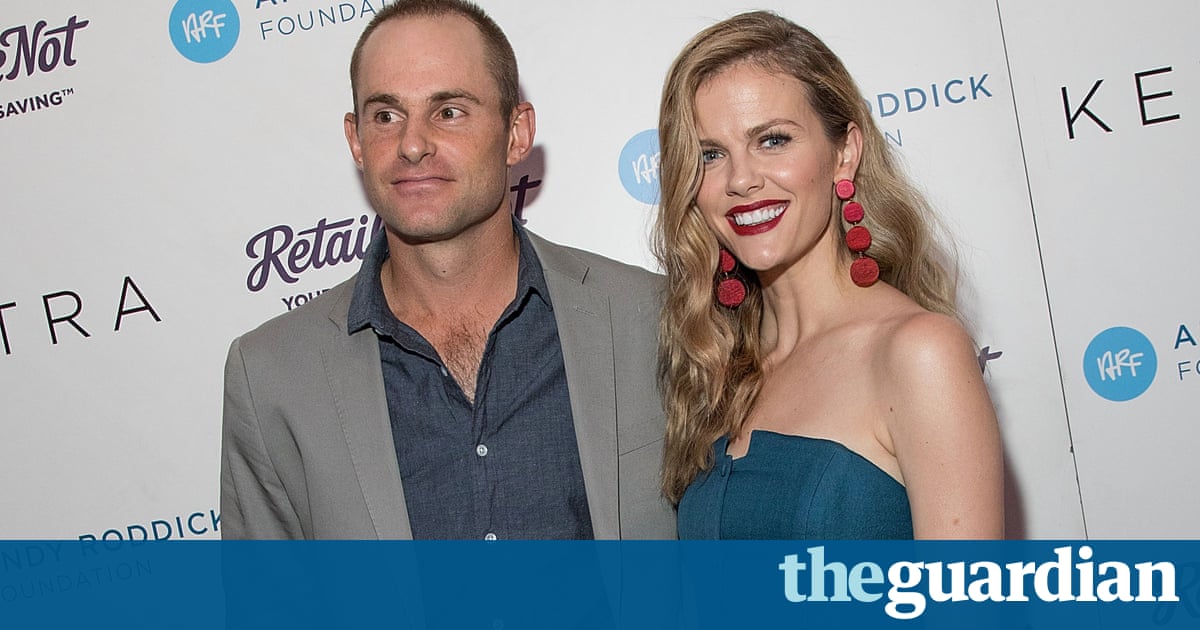 Andy Roddick may have been the most decorated American tennis player of his generation, but good luck finding the silverware to show for it.
Roddicks wife, Brooklyn Decker, said the former world No1 decided to throw away nearly all of his trophies during a recent cleaning spree at the couples home in Austin, Texas.
We have his US Open trophy, Decker told People magazine in an interview published on Wednesday. But all his other trophies Andy threw away in the garbage.
Roddick was 21 when he shot to stardom with his breakthrough win at Flushing Meadows in 2003 still the last major singles title won by an American man and finished that season atop the ATP rankings. His abrupt retirement during the 2012 US Open left the United States without an active mens grand slam champion for the first time in 129 years, since the inception of what then was called the US National Championships.
While Roddick never managed to win a second grand slam championship despite four runner-up finishes, the outspoken Texas native won 32 titles and spent nearly a decade in the top 10 during a 12-year professional career that will see him inducted into the International Tennis Hall of Fame later this month.
It was really upsetting, Decker said of Roddicks shock decluttering. He did it one day when I was out of town. [He] decided that these dont mean success to me, these dont define me and I dont really care to have these material things sitting around the house, so he threw them in the trash. I think he saved a few but they are not on display.
Roddick, who has done occasional TV work in retirement for Fox Sports 1 and the BBC, is the founder and chair of an eponymous foundation with the goal of helping at-risk youth. He and Decker, who married in 2009, welcomed their first child, Hank, in September 2015.
Read more: https://www.theguardian.com/sport/2017/jul/13/andy-roddick-throws-away-trophies