Jordan Morris double lifts USA to 3-2 win over undaunted Martinique
United States surrender two-goal lead before late Morris winner propel hosts to top of Group B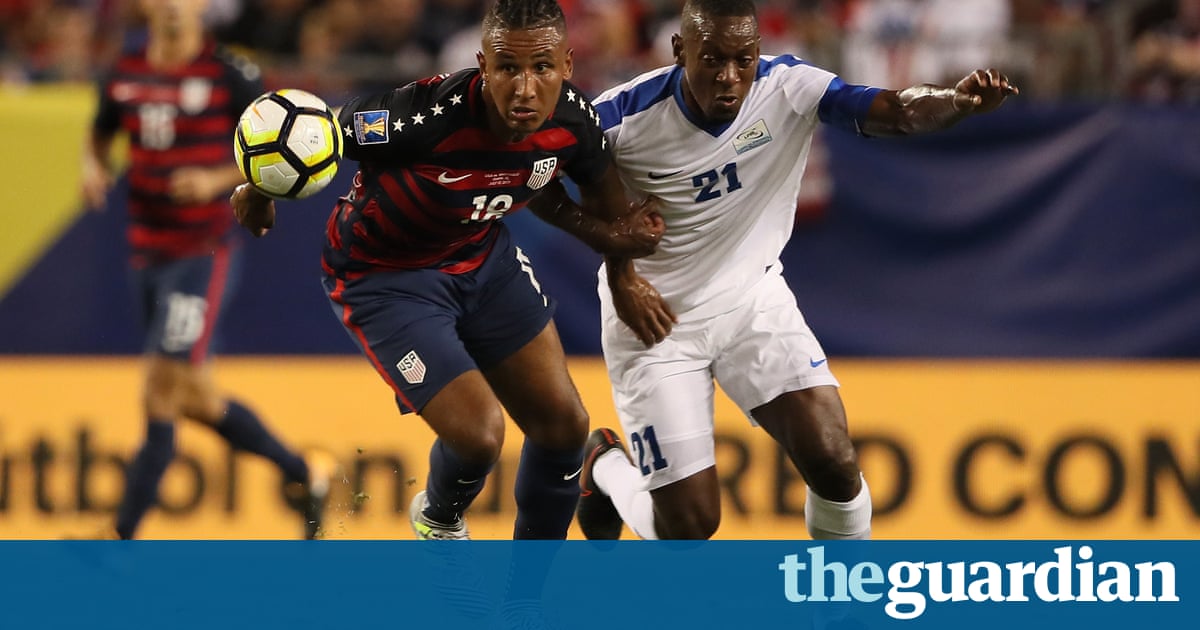 Jordan Morris second goal of the game broke a tie in the 76th minute, and the United States edged tiny Martinique 3-2 Wednesday night in the Concacaf Gold Cup after wasting a two-goal lead against a team that is not even a member of Fifa.
Failing to break through in the first half, the U.S. built a 2-0 lead on goals by Omar Gonzalez in the 53rd minute and Morris in the 64th.
But Martinique, a French overseas department, tied the score on a pair of goals by Kevin Parsemain, the first a long-range shot that went past goalkeeper Brad Guzan on a bounce and the second a pass that hit Parsemain and went in on the deflection.
The US, which opened last weekend with a 1-1 tie against Panama, completes group play Saturday against Nicaragua in Cleveland.
Read more: https://www.theguardian.com/football/2017/jul/12/usa-martinique-gold-cup-report