Fire breaks out in London's Camden Market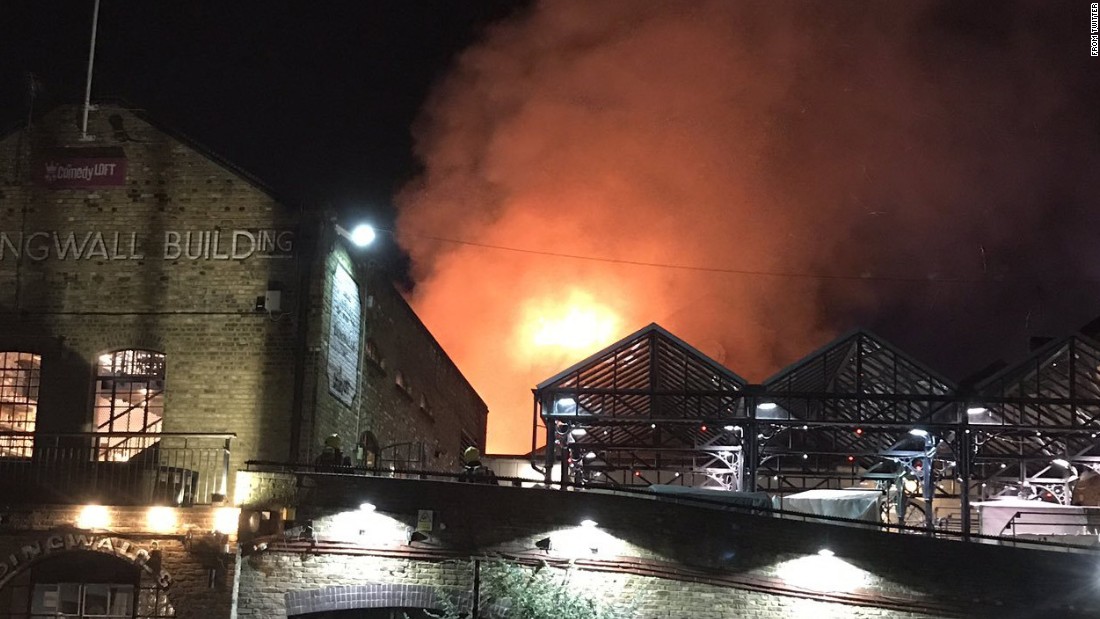 (CNN)Ten fire engines and more than 70 firefighters responded to a fire in London's Camden Market, a well-known tourist attraction, early Monday morning, the London Fire Brigade said.
In an earlier statement, the Fire Brigade said that the first three floors and roof of a building within the market were on fire.
They were called to the scene a few minutes before midnight.
No information about the cause of the fire or injuries was immediately available.
The open-air Camden Market,
near central London, is a popular tourist attraction that features more than 1,000 shops, stalls, food outlets and entertainment venues.
It opened in 1974 with just one market stall and now around 28 million people visit each year, according to the
market's website.
It is the second major fire incident in London in recent weeks. In June, fire tore through the Grenfell Tower residential block, killing
at least 80 people
. Police say only 21 of those have been formally identified.
Read more: http://www.cnn.com/2017/07/09/us/camden-market-fire-london/index.html