Manchester United close in on 100m Lukaku deal after seeing off Chelsea
Manchester United are set to confirm the signing of Evertons Romelu Lukaku in a deal valued at 100m, which would also incorporate Wayne Rooneys return to Goodison Park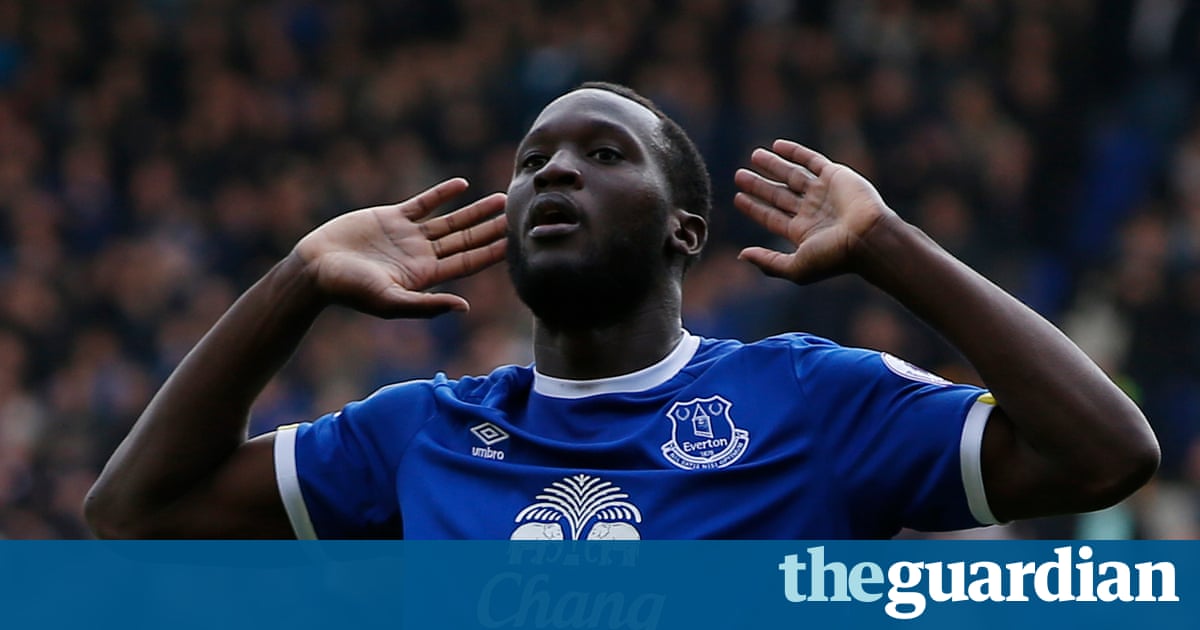 Manchester United believe they have deflected Chelseas frantic attempts to hijack Romelu Lukakus proposed move to Old Trafford and are set to confirm the Belgians signing in a deal valued at 100m, which would also incorporate Wayne Rooneys return to Goodison Park.
Lukaku is understood to have undertaken a medical at the UCLA campus in Los Angeles, where he has been on holiday with his friend and future club-mate, Paul Pogba. United hope to announce the transfer on Saturday, with the player to meet up with his new team-mates in the city on Sunday when they touch down to begin a five-match pre-season tour of the United States. The deal will be worth an initial 75m plus a further 15m of easily attainable add-ons linked to achievements and appearances.
Rooney, who is notionally valued at around 10m, would also return to Merseyside after a glittering 13-year career at United, swelling the whole value of the deal on the table to nine figures. Chelsea had tabled their own offer for Lukakus services, seeking to re-sign a player they had sold for 28m in 2014.
Yet, while the Premier League champions felt their proposal was roughly equivalent to that on offer from Old Trafford, Everton disagreed, with the Rooney element complicating the process. While the former England captain and Uniteds record goalscorer was never formally considered to be returning to Goodison Park in part-exchange, his valuation had in effect been built into the Lukaku deal, pushing the overall value of Uniteds offer to the 100m Everton had always been seeking for the 24-year-old striker. The London club could not provide the same Rooney element in their own proposal and were clearly unwilling to inflate their bid to meet Evertons overall valuation.
Even by Friday night, however, Chelsea had feared Lukakus representative, Mino Raiola, was intent on pushing his client towards Old Trafford, where he successfully moved Pogba, Henrikh Mkhitaryan and Zlatan Ibrahimovic last summer. The London club, when submitting their bid, had indicated they were unprepared to match the agent fee apparently amounting to eight figures on offer to Raiola from United and, instead, felt as if they had presented Lukaku with a simple choice: push to join the club for whom he had initially been so anxious to play again, albeit against his agents financial interest; or sign for United in the knowledge Raiola will secure a bigger fee from the deal.
The player, it seems, has opted for the latter. Antonio Conte, who had targeted Lukaku as his first-choice replacement for the outgoing Diego Costa, will be infuriated by his clubs failure to complete a deal, though, while his exasperation was initially made clear to the Chelsea hierarchy, his ire is now increasingly directed at Raiola and Lukaku. The champions must now decide whether to reignite their long-standing interest in Real Madrids lvaro Morata who had previously been targeted by United or bid for the Torino forward, Andrea Belotti, whose buy-out clause is set at 87m. There is interest, too, in Arsenals Alexis Snchez though the hierarchy at the Emirates stadium would be reluctant to lose the Chilean to rivals from across the capital.
Conte has been frustrated to date with his teams progress in the transfer market, but the champions are close to confirming the arrival of Tiemou Bakayoko from Monaco, and Antonio Rdiger from Roma with both players due to undertake medicals.
Read more: https://www.theguardian.com/football/2017/jul/07/chelsea-romelu-lukaku-offer-match-manchester-united