North Korea missile test a 'new threat to world', says US amid show of military force
Kim Jong-un calls test a 4 July gift to American bastards as US secretary of state urges action against North Koreans and regime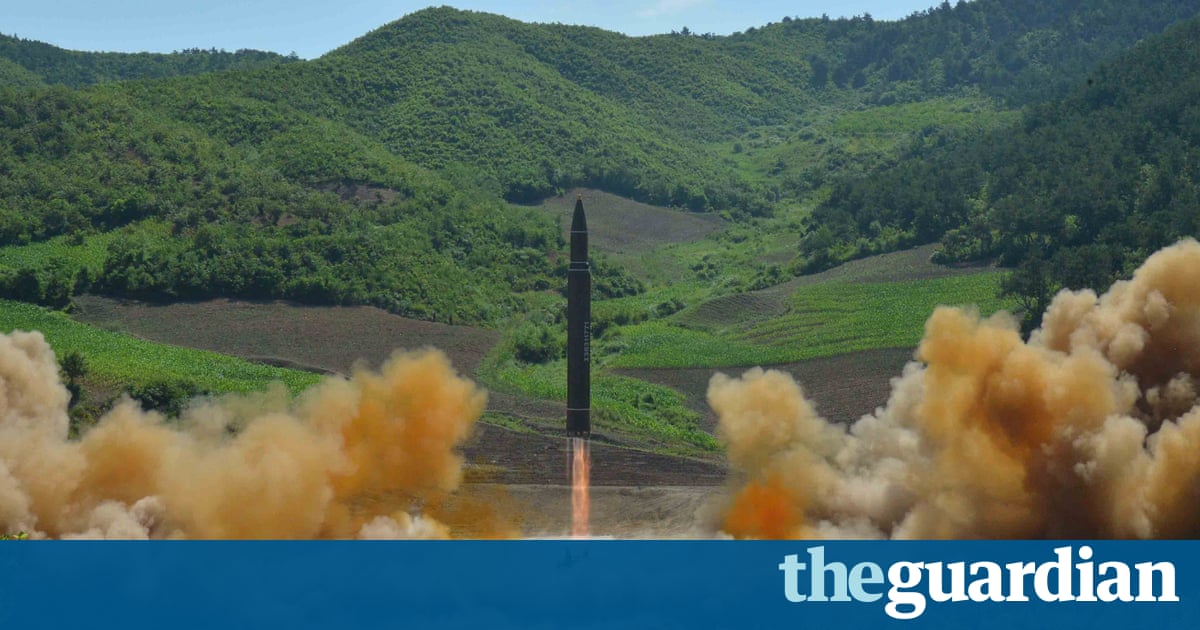 The United States has ramped up pressure on North Korea after Tuesdays successful intercontinental ballistic missile test, making a show of force off the Korean peninsula with a precision firing exercise and warning that any country harbouring North Korean workers was abetting Kim Jong-uns regime.
The US secretary of state, Rex Tillerson, confirmed North Korea had conducted its first test of an intercontinental ballistic missile (ICBM) and called for global action to counter an escalation of the threat posed by the regime.
Kim Jong-un delivered his own message on Wednesday, with the state Korean Central News Agency (KCNA) quoting him as saying: American bastards would be not very happy with this gift sent on the July 4 anniversary.
The news agency claimed the missile was capable of carrying a large, heavy nuclear warhead that could survive re-entry into the Earths atmosphere.
Kim was quoted as saying the Norths long confrontation with Washington had entered the final stage and that Pyongyang would not put its nuclear weapons and ballistic missiles up for negotiation unless the US hostile policy and nuclear threats come to an end completely. A report in its state media said Kim urged his scientists to frequently send big and small gift packages to the Yankees.
Tillerson warned that any country that hosted North Korean workers, or provided economic or military aid to Pyongyang, or failed to implement United Nations sanctions was aiding and abetting a dangerous regime.
He said in a statement: The United States strongly condemns North Koreas launch of an intercontinental ballistic missile. Testing an ICBM represents a new escalation of the threat to the United States, our allies and partners, the region, and the world. All nations should publicly demonstrate to North Korea that there are consequences to their pursuit of nuclear weapons.
He added that the US will never accept a nuclear-armed North Korea.
The security council is expected to meet on Wednesday for an emergency closed-door meeting, with the US and other countries expected to seek agreement on tougher measures against Pyongyang. Donald Trump and Vladimir Putin are expected to address growing North Korean provocations at their meeting on the sidelines of the G20 summit in Hamburg on Friday.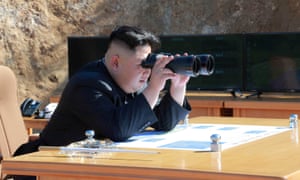 Read more: https://www.theguardian.com/world/2017/jul/05/north-korea-missile-test-new-threat-world-says-us-military-force-sanctions-workers