New Zealand's possum war: 'barbaric' drowning of babies at school fair sparks outcry
Rights group says widespread practice to kill pest species is desensitising children to acts of violence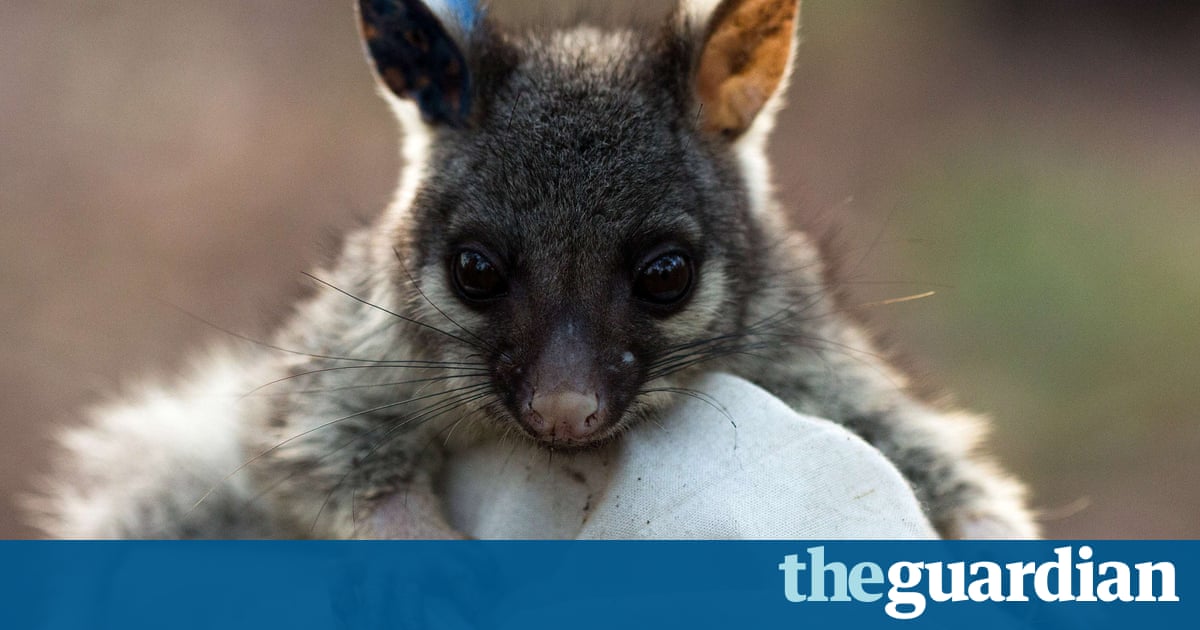 An animal rights group is calling for an end to New Zealands barbaric war on possums after joeys were drowned in a bucket of water at a school fundraiser.
It said children were becoming desensitised to violence as a result of the method of killing an animal that is considered a pest in New Zealand. It was clearly inhumane, it was appalling that children were witnessing this violence, said Jasmijn de Boo, chief executive of animal rights group Safe.
The killings took place during a North Island schools annual possum hunt. The possum mothers had been shot and their fur and skins sold. It is illegal to wilfully or recklessly harm any wild animals including possums and every measure must be taken to euthanise possums as humanely as possible, with shooting being the preferred method.
De Boo said the recent drownings were not a one-off and that many more New Zealanders were supportive rather than shocked. Were concerned this will spill over to New Zealand children becoming more desensitised to other sentient beings, as there is good evidence that people who hurt animals are more likely to perpetrate domestic violence or violence against humans so we need to really take this issue seriously.
A petition has been launched to ban school possum hunts which has garnered close to 9,000 signatures and will be delivered to the education minister, Nikki Kaye, when it reaches 10,000.
Possum hunting is a widespread and popular practice across both the North and the South islands, with both amateurs and professionals alike.
Do Boo accepted it was a difficult situation given the government pledged to wipe out the species (along with stoats, ferrets and rats) by 2050. The conservation of birds is very important, and possums play a role in that but they have been demonised as pests for a long time, de Boo said.
The word pests is problematic because it insinuates they are worthless objects that can be treated without care run over, beaten, whatever. We need to get back to the idea that all animals are sentient beings and they do not deserve a cruel death even possums.
The Royal New Zealand Society for the Prevention of Cruelty to Animals (SPCA) told the school the way it killed the joeys wasnt humane, local media reported, and the school pledged to work with the SPCA in the future to ensure that all animal welfare requirements are met.
Australian brushtail possums were introduced to New Zealand in 1837 by settlers who hoped to establish a roaring trade in possum fur. However the animals quickly got out of control because they faced no natural predators in New Zealand.
They had a devastating impact on bird life, competing for food and habitat resources, and climbing into nests to eat eggs and fledglings. They also destroyed native trees with their strong paws, especially rata, totara, titoki, kowhai and kohekohe.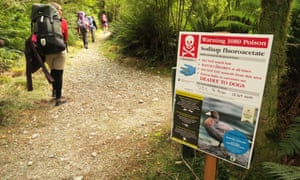 Read more: https://www.theguardian.com/world/2017/jul/05/new-zealands-possum-war-barbaric-drowning-of-babies-at-school-fair-sparks-outcry