Cardinal George Pell charged with multiple sexual offences
Pell says he will return to Australia to clear his name after being charged Move against third-ranking official in Vatican sends shockwaves around church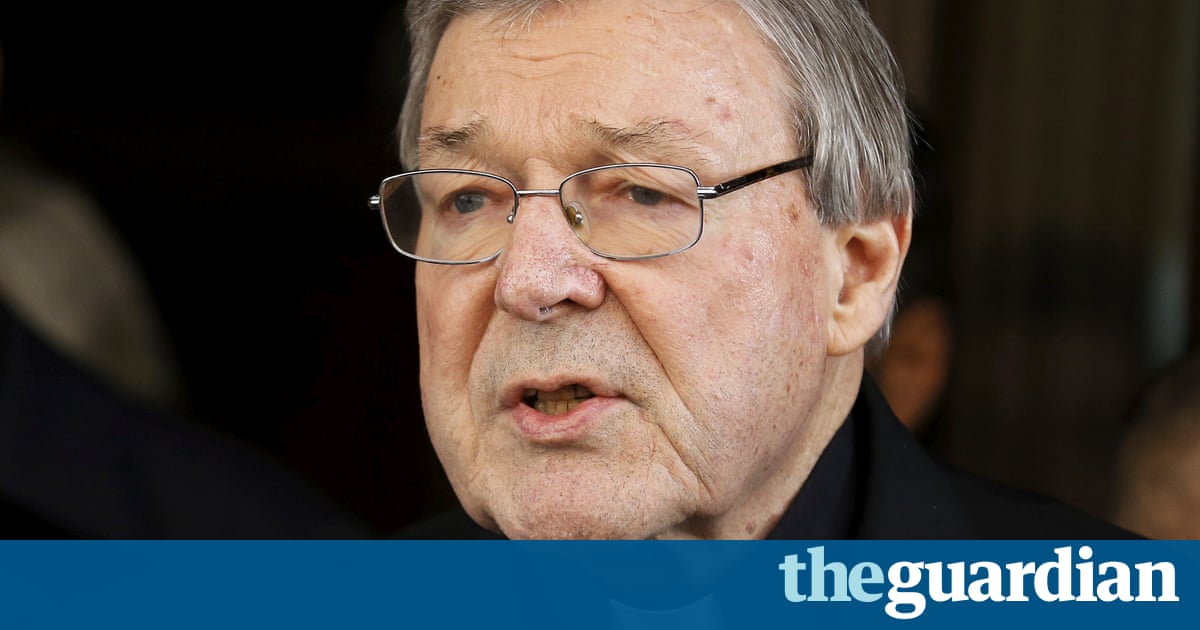 Cardinal George Pell, Australias most senior Catholic and the third-ranking official in the Vatican, has been charged with multiple sexual offences by police.
The charges were served on Pells legal representatives in Melbourne on Thursday and they have been lodged also at Melbourne magistrates court. He will appear at the court on 18 July.
Cardinal Pell is facing multiple charges and there are multiple complainants, Victoria polices deputy commissioner Shane Patton said. The charges were historical sexual assault offences.
In a statement released by the Catholic archdiocese of Sydney 90 minutes after the charges were announced, Pell announced he would return to Australia, as soon as possible, to clear his name.
Pell is the highest-ranking Vatican official to be charged in the Catholic churchs long-running sexual abuse scandal.
Pells statement, issued at 4.30am Rome time, said: Although it is still in the early hours of the morning in Rome, Cardinal George Pell has been informed of the decision and action of Victoria police. He has again strenuously denied all allegations.
Cardinal Pell will return to Australia, as soon as possible, to clear his name following advice and approval by his doctors who will also advise on his travel arrangements.
He said he is looking forward to his day in court and will defend the charges vigorously.
It is so far unclear just what allegations Pell has been charged with. Pell was due to make a further statement in Rome later on Thursday.
Detectives from Victoria polices Sano taskforce, established to investigate allegations that emerged during a parliamentary inquiry in Victoria and the later royal commission, interviewed Pell in Rome in October about allegations against him.

Last year, citing ill health, Pell declined to return to Australia to give evidence to the royal commission into institutional responses to child sexual abuse in person last year and instead gave evidence by videolink from Rome.
The royal commission, ordered by then-Australian prime minister Julia Gillard in 2012 and formed in 2013, is due to deliver its final report by 15 December.
In February the Australian Senate called on the cardinal to return home to assist the Victorian police and office of public prosecutions with their investigation into these matters.

Pell dismissed the parliamentary resolution as an interference on the part of the Senate in the due process of the Victoria police investigation.
The cardinal is a former archbishop of Sydney and Melbourne. Since 2014 he has been prefect of the secretariat for the economy the Vaticans treasurer. He was ordained in Rome in 1966.
When Pope Francis was asked about allegations against Pell last year, he told reporters: Its true, there is a doubt. We have to wait for justice and not first make a mediatic judgment a judgment of gossip because that wont help. Once justice has spoken, I will speak.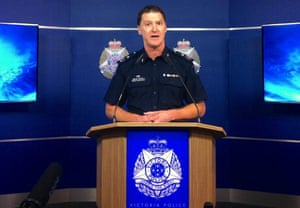 Read more: https://www.theguardian.com/australia-news/2017/jun/29/cardinal-george-pell-charged-with-multiple-sexual-offences