Ivanka Trump Ordered Deposed In Suit Accusing Her Of Ripping Off Shoe Designs
A Manhattan judge has ordered Ivanka Trump to give a deposition in a lawsuit by an Italian designer accusing her of trademark infringement and ripping off a shoe design. The ruling was in response to her lawyersarguments that Trump should be allowed to skip the deposition in part because of her extraordinary circumstances as a high-ranking government employee.
In a statement filed with the court June 16,Trump said she had no involvement in the conception, design, production or sale of the Hettie shoe, the sandal at the center of the suit by Florence shoemaker Aquazzura. She said her only involvement was afinal sign-off of each seasons line after it was first reviewed and approved by the companys design team.
But the judge wasnt buying it.
Trumps public statements regarding active and comprehensive brand management lead to a reasonable inference that the shoe at issue would not have been released without her approval, U.S. District Judge Katherine Forrest wrote in her decision Friday. A deposition is appropriate.
Forrest ignored Trumps claim that she was too busy for the deposition, but did say that questioning should be limited to two hours because of Trumpscompeting professional obligations.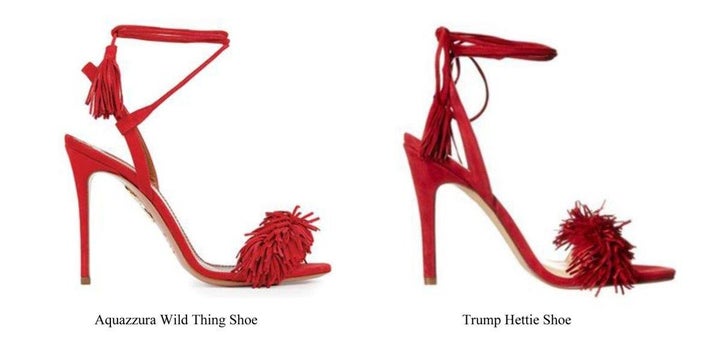 In demanding that Trump be deposed, Aquazzuras attorneys quoted Trump as recently saying,Theres not a shoe Im not intimately involved with designing. IT Collection shoemaker Marc Fisher Holdings is also named in the suit.
Other shoes sold by Trumps IT Collection and named in the suit also appear strikingly similar to those created by Aquazzura. The Italian company claims Trump can sell them at a fraction of the cost because she has dodged the costs of their original designs. The Hettie shoe sells for $130 while the Wild Thing has a pricetag of $785.
The lawsuit accuses Trump and Fisher of seeking the same success Aquazzura experienced, but without having to put in the hard creative work.
Trump stopped selling another shoe model similar to an Aquazzura design after the Italian company complained, according to the lawsuit.
Aquazzura is seeking unspecified damages.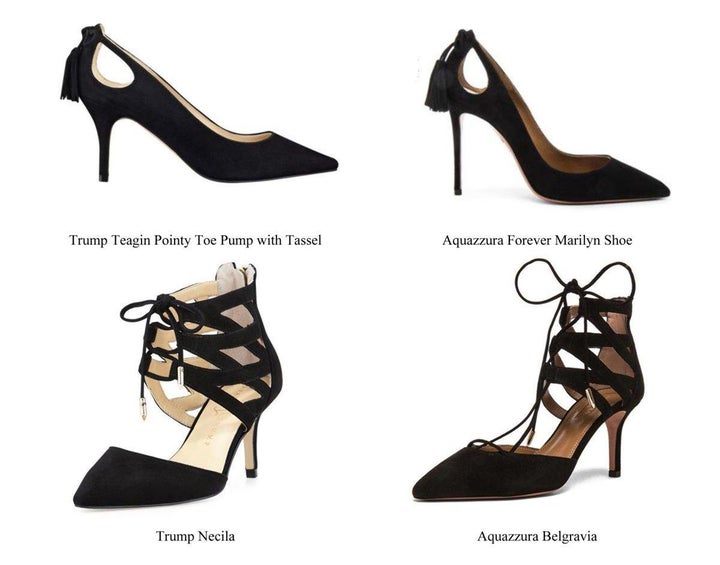 Read more: http://www.huffingtonpost.com/entry/ivanka-trump-trademark-lawsuit_us_594eec7be4b05c37bb76cac2