Sean Spicer said to be seeking a new role away from press briefings
Those familiar with the situation say Trumps press secretary has reached out to possible successors at the podium as he seeks a more strategic role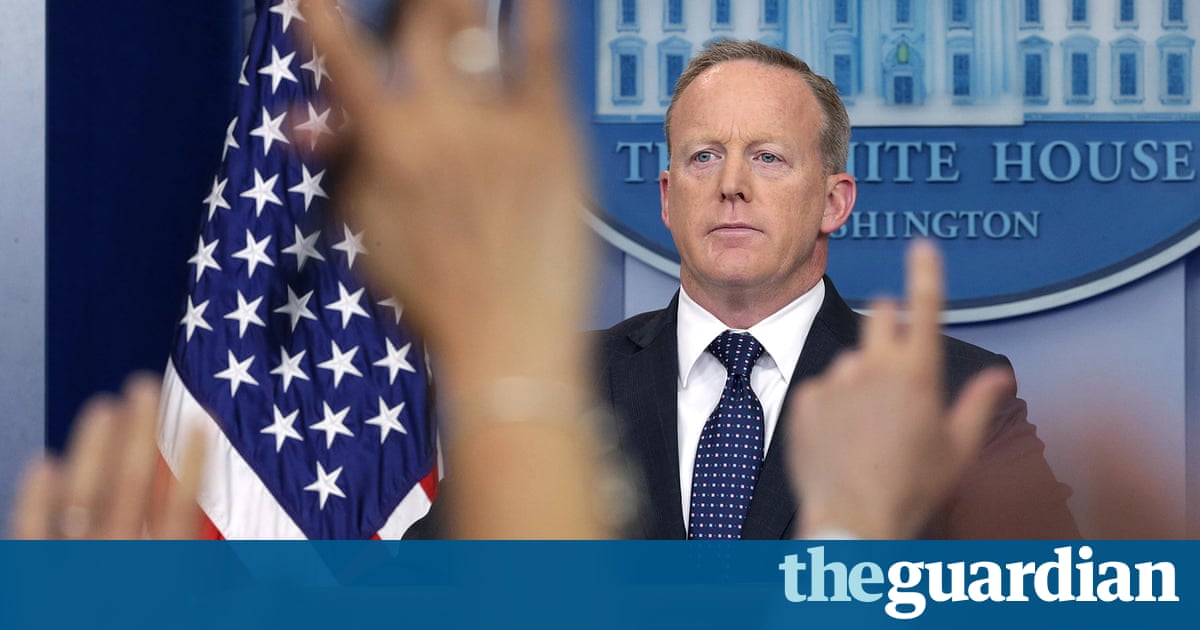 White House press secretary Sean Spicer is seeking to take on a more strategic role that would give him a limited presence in the daily White House press briefings, according to a senior administration official and three people familiar with the potential changes.
The three people said he has reached out to possible successors at the podium and as communications director. The people spoke on condition of anonymity in order to discuss internal deliberations before a final decision was made.
We have sought input from many people as we look to expand our communications operation. As he did in the beginning, Sean Spicer is managing both the communications and press office, said Sarah Huckabee Sanders, a deputy White House press secretary. She declined further comment on the potential changes.
The three people warned that no decision has been made and, as with all things involving Donald Trump, the situation could change. Major staffing shake-ups have been a constant subject of conversation at the White House, but have failed to materialize in recent weeks, aside from the departure of communications director Mike Dubke who resigned in May.
The possible changes for Spicer were first reported by Bloomberg News and Politico.
Spicers public role has already diminished in recent weeks. The White House has increasingly tapped cabinet officials and other White House advisers to address reporters on camera and moved to take some of the daily briefings off cable television to keep the focus on Trump, who makes a habit of watching the televised performances.
Read more: https://www.theguardian.com/us-news/2017/jun/19/sean-spicer-new-job-press-briefings-donald-trump