Trump administration: Sheriff David Clarke withdraws from homeland security post
Controversial Wisconsin sheriff does not now want to be considered for homeland security assistant secretary position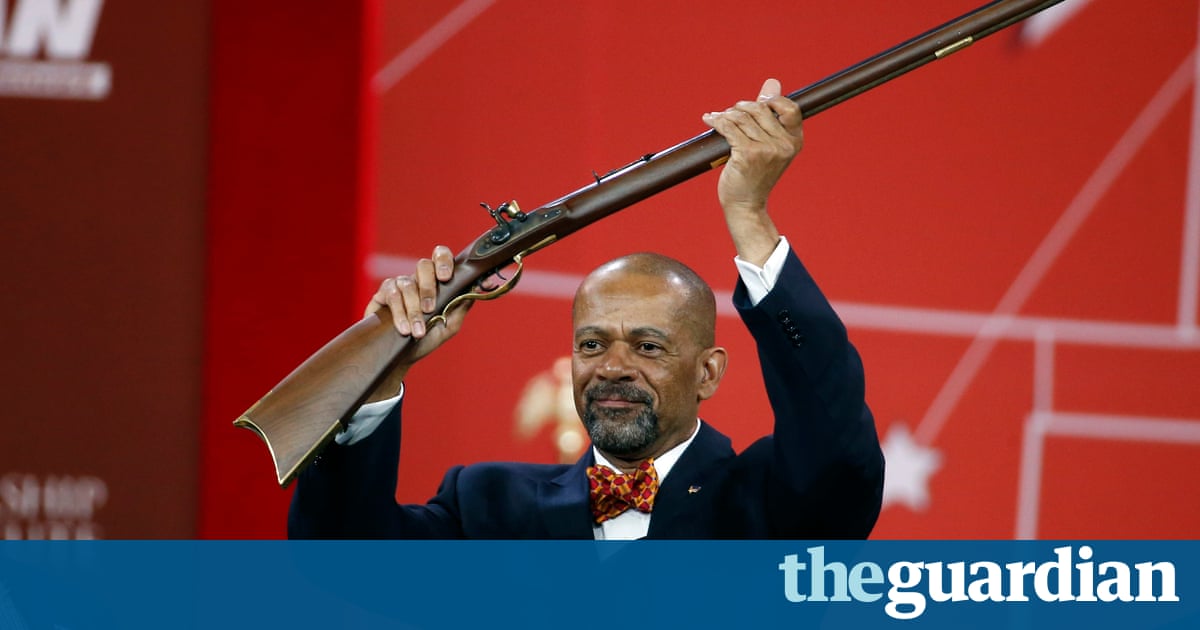 David Clarke, the controversial sheriff and self-described Trumpster, has removed himself from consideration for a senior position at the department of homeland security.
Clarke, who is the Milwaukee, Wisconsin county sheriff, was expected to become assistant secretary at homeland security by the end of June.
But Craig Peterson, an adviser to Clarke, told the Washington Post that Clarke formally notified secretary of homeland security John F Kelly that he had rescinded his acceptance of the agencys offer to join DHS.
Sheriff Clarke is 100% committed to the success of President Trump and believes his skills could be better utilised to promote the presidents agenda in a more aggressive role.
Significant delays to his appointment reportedly contributed to Clarkes withdrawal.
Clarke strongly backed Donald Trump during the US presidential election and compared Black Lives Matter to the Ku Klux Klan. He said black Americans sell drugs because theyre uneducated, theyre lazy, and theyre morally bankrupt.
At Trumps inauguration celebrations in January, Clarke told a crowd the only time he would reach across the aisle to work with liberals would be to grab one of them by the throat.
I play smash-mouth politics, he told the Guardian in March. Politics is a contact sport. I didnt create the rules. Its hit or be hit. I understand the environment. People are trying to slit my throat politically and personally, so you better be ready when they come after you.
Clarke has been criticised for alleged neglect in his law enforcement position following the deaths of four inmates at the Milwaukee County jail in the past year. One of the deaths, in which a 38-year-old with bipolar disorder died of dehydration after his water supply had been shut off for six days in response to his erratic behavior, was ruled a homicide.
Clarke called the storm over the jail deaths a manufactured issue. This is a disguised political attack. Four deaths in a jail, yeah, OK, there were four deaths in a jail, not connected in any way. People die in hospitals, people die in nursing homes, people die doesnt mean we had anything to with it.
Trump met Clarke on Tuesday, Peterson says, and they discussed other roles in which he could support the president.
The sheriff is reviewing options inside and outside of government, Peterson said. Sheriff Clarke told secretary Kelly he is very appreciative of the tremendous opportunity the secretary was offering, and expressed his support for the secretary and the agency.
Read more: https://www.theguardian.com/us-news/2017/jun/18/trump-administration-sheriff-david-clarke-withdraws-from-homeland-security-post