Wife of Virginia shooter who targeted Republicans: 'I can't believe he did this'
Sue Hodgkinson struggled for words as she made her first public statement since her husband attacked a Republican congressional baseball practice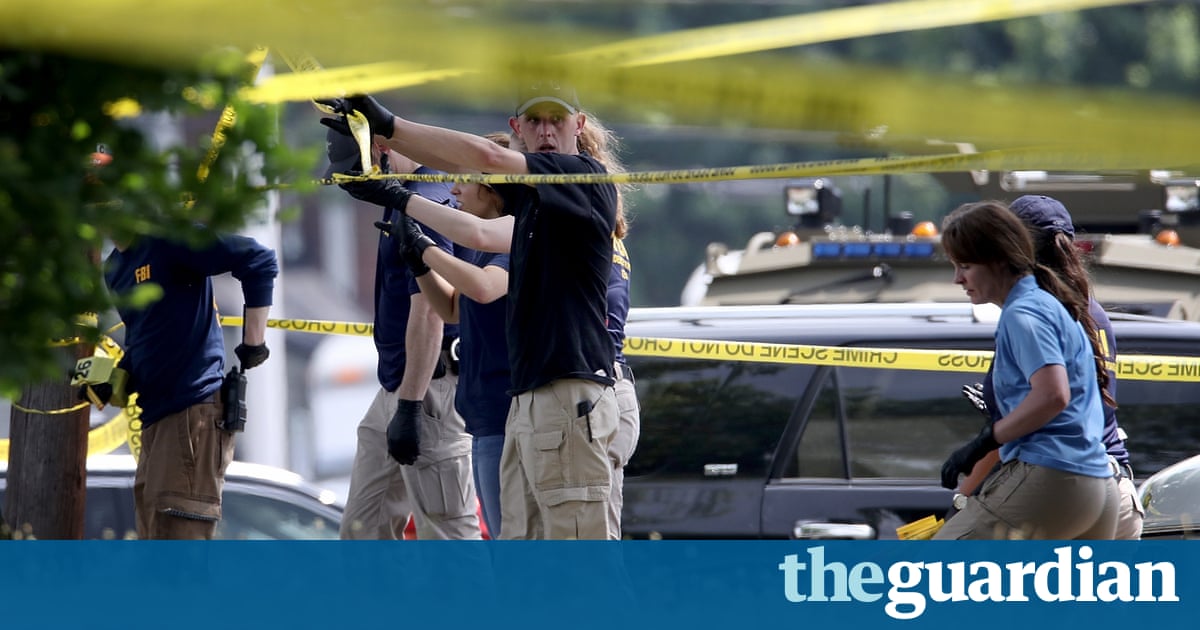 The wife of Virginia gunman James Hodgkinson who targeted a Republican party baseball practice match on Wednesday and critically injured GOP congressman Steve Scalise has spoken publicly for the first time about the shooting, telling reporters: I cant believe he did this.
At an emotional press conference outside the couples home in Belleville, Illinois, Sue Hodgkinson struggled for words to describe events running up to the shooting and said her husband, known also as Tom, had told her he had gone to the nations capital to work on taxes.
I had no idea this was going to happen and I dont know what to say about it, she said, flanked by St Clair county chief deputy Richard Wagner. I cant wrap my head around it.
Sue Hodgkinson said her husband left the couples home in March to move to Washington, shortly after their adopted daughter moved back into the house with her two-year-old son.
[James] was home all day long and he just wanted a break, she said, adding that she did not know if he had taken any weapons with him as he left. It was not immediately clear if she thought her husbands move was temporary.
Hodgkinson, who had been married to her husband for almost 30 years, said he had made preparations to leave by selling almost everything he owned from his business.
Read more: https://www.theguardian.com/us-news/2017/jun/15/virginia-shooting-baseball-republicans-wife-speaks