US sending almost 4,000 extra forces to Afghanistan, Trump official says
In an attempt to break a stalemate in a war that has passed to a third president, the move will be the largest deployment of US manpower under Trump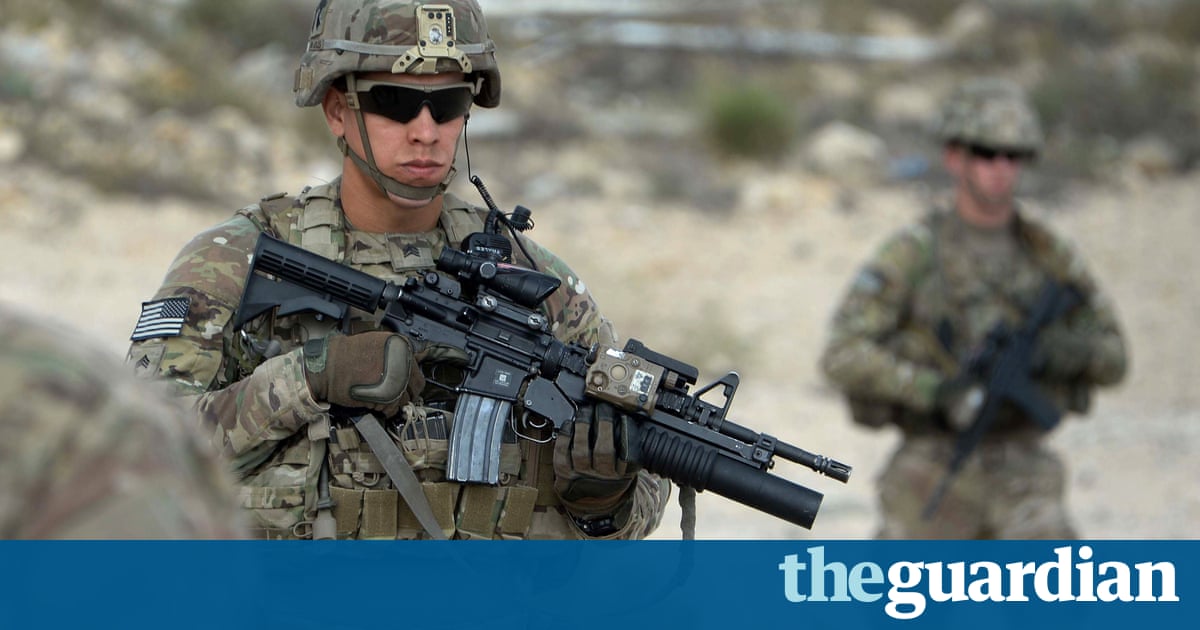 The Pentagon will send almost 4,000 additional American forces to Afghanistan, according to a Trump administration official, an attempt to break a stalemate in a war that has now passed to a third US commander-in-chief.
The decision by defense secretary Jim Mattis could be announced as early as next week, the official said, and will be the largest deployment of American manpower under Donald Trumps young presidency.
It follows Trumps move to give Mattis the authority to set troop levels and seeks to address assertions by the top US commander in Afghanistan that he does not have enough forces to help Afghanistans army against a resurgent Taliban insurgency. The rising threat posed by Islamic State extremists, evidenced in a rash of deadly attacks in the capital city of Kabul, has only fueled calls for a stronger US presence, as have several recent American combat deaths.
The bulk of the additional troops will train and advise Afghan forces, according to the administration official, who was not authorized to discuss details of the decision publicly and spoke on condition of anonymity. A smaller number would be assigned to counterterror operations against the Taliban and Isis, the official said.
Although Trump has delegated authority for US troop numbers in Afghanistan, the responsibility for Americas wars and the men and women who fight in them rests on his shoulders. Trump has inherited Americas longest conflict with no clear endpoint or a defined strategy for American success, though US troop levels are far lower than they were under presidents Barack Obama and George W Bush. In 2009, Obama authorized a surge of 30,000 troops into Afghanistan, bringing the total there to more than 100,000, before drawing down over the rest of his presidency.
Trump has barely spoken about Afghanistan as a candidate or president, concentrating instead on crushing Isis in Syria and Iraq. His predecessors both had hoped to win the war. Bush scored a quick success, helping allied militant groups oust the Taliban shortly after the 9/11 attacks, before seeing the gains slip away as American focus shifted to the Iraq war. In refocusing attention on Afghanistan, Obama eliminated much of the countrys al-Qaida network and authorized the mission that killed Osama bin Laden but failed to snuff out the Talibans rebellion.
Mattis deployment of more troops will be far smaller than Obamas.
While military leaders have consistently said more forces are needed, a decision had been tied up in a lengthy, wider debate about Americas long-term military, diplomatic and economic strategy for ending the war. Gen John Nicholson, the top US commander there, has said the troops are necessary to properly train and advise the Afghan military and perform work handled at greater cost by contractors. Afghan leaders endorse the idea of more US troops, having lost significant ground to the Taliban in recent months.
Read more: https://www.theguardian.com/us-news/2017/jun/15/us-troops-afghanistan-trump-administration