Theresa May appeals to MPs for support as her future hangs in balance
Prime minister expected to signal at 1922 committee meeting that she will run government in a less controlling way, after carrying out modest reshuffle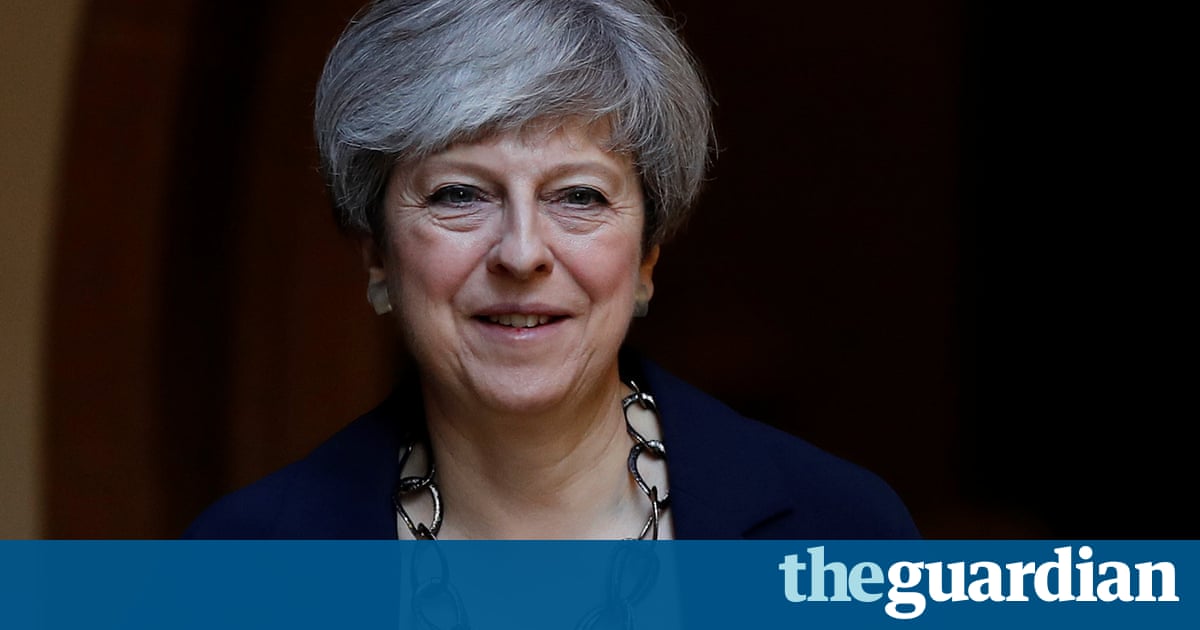 Theresa May will appeal to her MPs to throw their weight behind her at a crunch meeting on Monday, as her future hangs in the balance after the Conservatives majority was wiped out in Thursdays general election.
The prime minister is expected to signal to her parliamentary colleagues that she will run her government in a more collegiate, less controlling way, after sacrificing her two closest advisers, Fiona Hill and Nick Timothy.
May carried out a modest reshuffle of her top team on Sunday as speculation continued to swirl about her future, including bringing back Michael Gove into government as environment secretary, replacing Andrea Leadsom. Gove crashed out of the cabinet last year after challenging May for the Conservative leadership, stymying Boris Johnsons chances in the process.
With many backbenchers blaming May for the partys poor performance at the polls, one senior Conservative said she would have to give a barnstorming performance at the meeting of the partys 1922 committee of MPs to hold on to her job.
George Osborne, who was sacked by May as chancellor last year, described her as a dead woman walking, telling the BBCs Andrew Marr Show: It is just how long she is going to remain on death row. I think we will know very shortly. We could easily get to the middle of next week and it all collapses for her.
Read more: https://www.theguardian.com/politics/2017/jun/11/theresa-may-appeals-to-mps-for-support-as-questions-are-raised-over-leadership