This Marine's death was ruled a suicide. His wife does not agree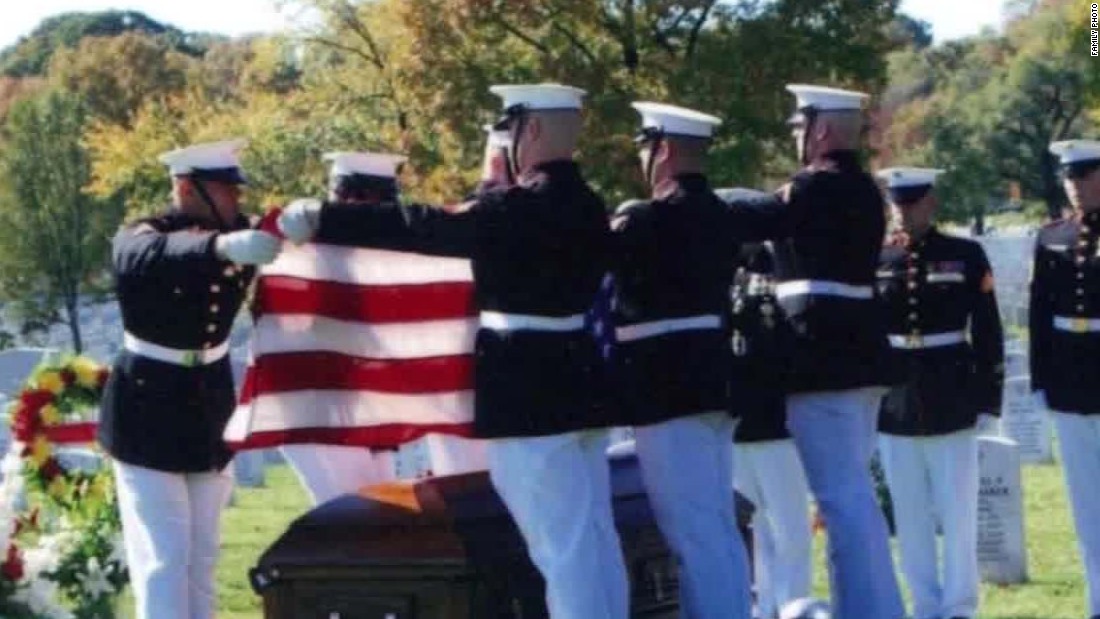 (CNN)A decade ago, US Marine Col. Michael Stahlman was serving in Iraq when he was found in his bed, mortally wounded with a gunshot wound to his left temple. Stahlman was evacuated by air for emergency treatment, and later moved to the Walter Reed National Military Medical Center outside , where he died two months later.
But CNN's Deborah Feyerick reports that when his wife, Kim Stahlman, received the news that her husband was found with a self-inflicted gunshot wound to his left temple, the first thing she thought was, "He's not left-handed."
When he died in 2008, Stahlman was one of the highest-ranking officers to die in the Iraq war. He was a senior Marine lawyer working in the Anbar province with a unit tasked with rebuilding the war-torn country's police and court system.
The area was rife with corruption, and contractors, Iraqi officials and others were getting rich. Part of Stahlman's job was to conduct criminal investigations in corruption cases involving American soldiers and contractors.
Nine years after her husband's death, Kim Stahlman is still fighting to change the narrative of how his life ended.
With the help of a retired military lawyer and a Navy investigator, Kim Stahlman says she has documents that prove critical pieces of evidence were overlooked in what she says was a rush to judgment by the Naval Criminal Investigative Service and the Marines.
The Armed Forces Medical Examiner System told CNN that it "has not received or has been made aware of any new information that would warrant the office to reconsider any conclusions previously supplied to the family and investigators."
Likewise, the NCIS stands by its investigation, and says a new probe would "exploit the emotions of a grieving widow and dishonor the service and memory of Col. Stahlman."
But Kim Stahlman says that's exactly what they've done by failing to reopen her husband's case.
Watch Deborah Feyerick's CNN report.
Read more: http://www.cnn.com/2017/06/10/us/mysterious-marine-death/index.html