Republicans use 'alt-right' Portland rally to recruit new members
Efforts to encourage young conservatives to get active, led by chairman of the local Republican party, were uncovered in a recording from the rally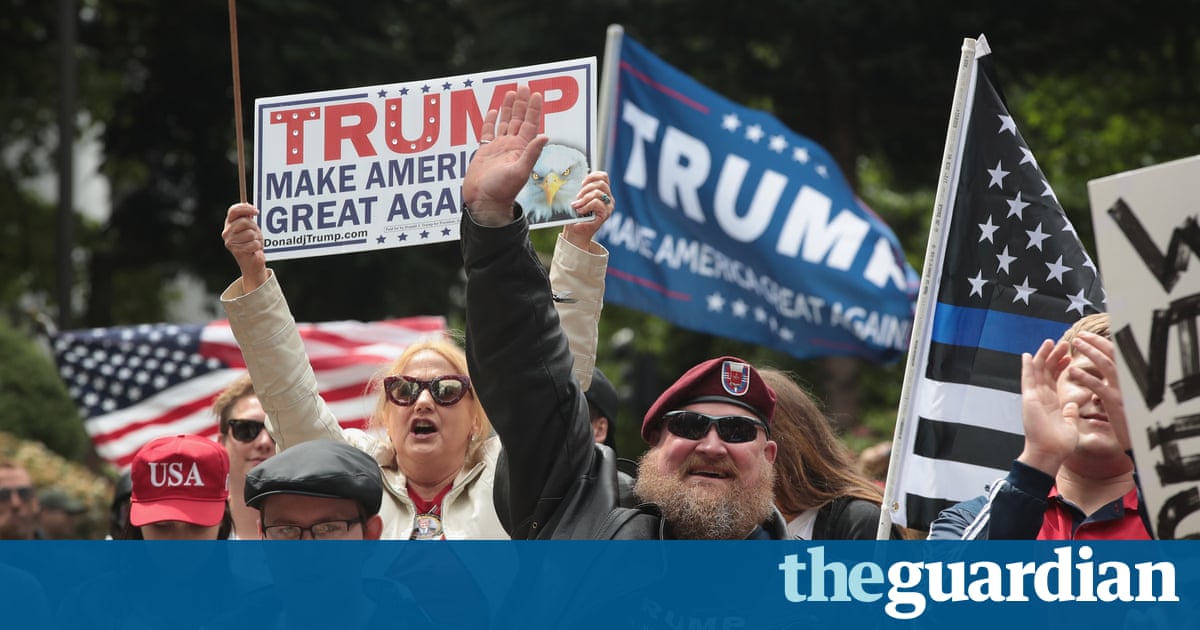 Republicans have used a controversial alt-right rally in Portland, held in the wake of the the killing spree allegedly perpetrated by a local white supremacist in the city, to recruit new members to the party.
The effort was led by James Buchal, chair of the Multnomah County Republican party, who urged attendees at the rally on Sunday to join to the GOP. Details of his efforts were uncovered in a recording from the rally.
I want to say, since I am involved in the Republican party, that the structure to change the government officials in a party, a political party, Buchal told the crowd . And we are looking for young conservatives to get active in the Multnomah County Republican party.
He added: Were looking for young conservatives to step up and run for local offices. We need to get control of local school boards and every other local district. We need people on the streets talking to people, knocking on doors, making phone calls. The party is there, the party is open. Come and help us win America back.
On Monday, Buchal confirmed to the Guardian that he used the controversial rally to recruit new GOP members and said the effort paid off. I have had a handful of calls from people, but I do not know whether or not they are rally participants, and I did not ask them.
Buchal shared a platform at the event with Kyle Based Stickman Chapman, who became a cult figure in the far right movement after weilding a stick in a skirmish with anti-fascist protesters in Berkeley.
Not long after Buchal spoke, the leader of the militant Oath Keepers group, Stuart Rhodes, publicly swore Tusitala Tiny Toese into the organisation. Toese was filmed punching an antifascist demonstrator to the ground during a confrontation last month, later defending the move as an act of self-defense.
Buchal and the organisers of Sundays rally, which was ostensibly a protest over free speech, have distanced themselves from Jeremy Christian, who is accused of fatally stabbing two men in Portland when they tried to shield young women from his anti-Muslim tirade.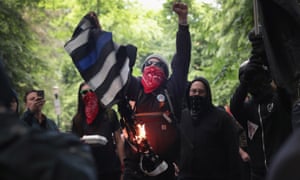 Read more: https://www.theguardian.com/us-news/2017/jun/05/portland-alt-right-rally-republican-recruit-james-buchal