What we know about the London attacks
There are reports of incidents on London Bridge, Borough Market and Vauxhall. Here is what we know so far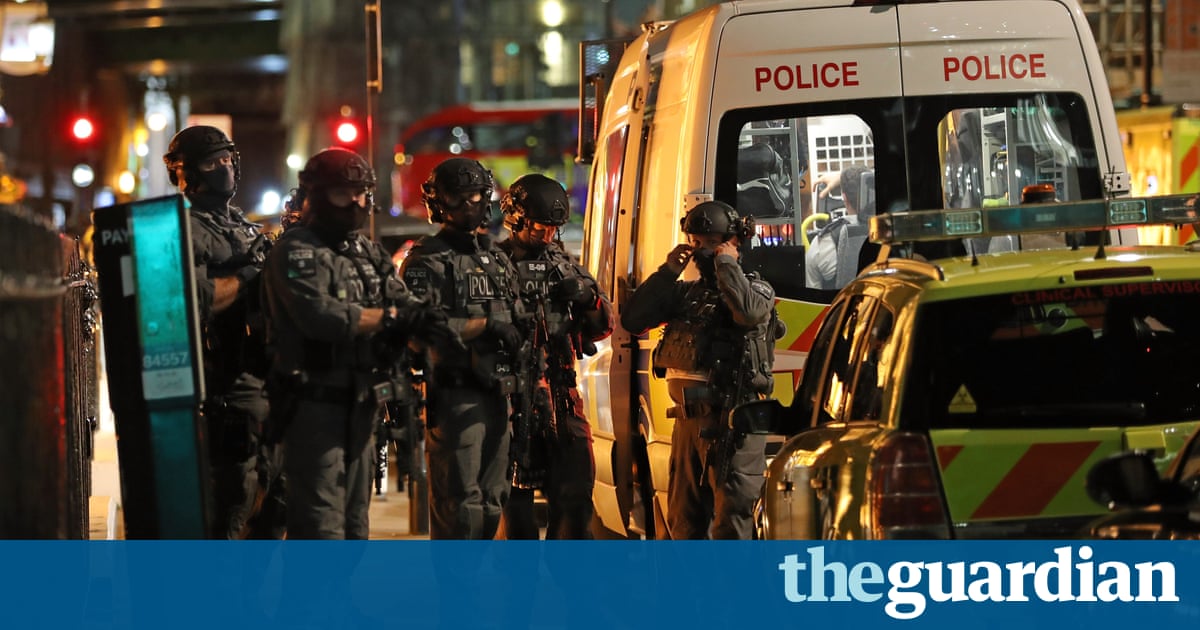 Six people have been killed during attacks in two closely connected areas of London on Saturday night which police have described as terrorist incidents.
Three suspected attackers have also been shot dead by police.
The incidents took place on London Bridge and in nearby Borough Market.

There were multiple casualties in addition to the fatalities with London Ambulance Service saying they have taken at least 30 people to five hospitals in the capital.
Guys and St Thomas NHS Foundation hospital said it was on lockdown to keep patients, relatives and staff safe.
The first report of an incident was of a white van ploughing into pedestrians on London Bridge at about 10.08pm.
Witnesses said the van swerved on to the pavement.
Police say the van continued onto Borough Market where there have been reports of multiple stabbing.
Pictures have been circulating showing a suspect on the ground in the market; he appears to have canisters strapped to his body.
Police say those canisters were part of a hoax suicide vest.
Authorities responded to a third incident, a stabbing at Vauxhall, but this was not connected to the events around London Bridge.
Theresa May, the prime minster, has called the events a terrible incident that is being treated as a potential act of terrorism.
Jeremy Corbyn, the Labour leader, thanked emergency services after the brutal and shocking incidents reported in London.
London mayor Sadiq Khan condemned the barbaric and horrific attack as deliberate and cowardly.
Guests at some hotels in the vicinity of the attacks have been evacuated.
Security services have carried out a number of controlled explosions in the area of the attacks.
Police urged people to stay away from the affected areas.
The government said there would be a meeting of the emergency committee Cobra on Sunday morning.
Read more: https://www.theguardian.com/uk-news/2017/jun/04/london-attacks-what-we-know-so-far-london-bridge-borough-market-vauxhall