Trump criticised for using London attacks to promote his own Muslim travel ban
President attracts criticism with first responses to events in UK as more supportive tone follows call for travel ban as extra level of safety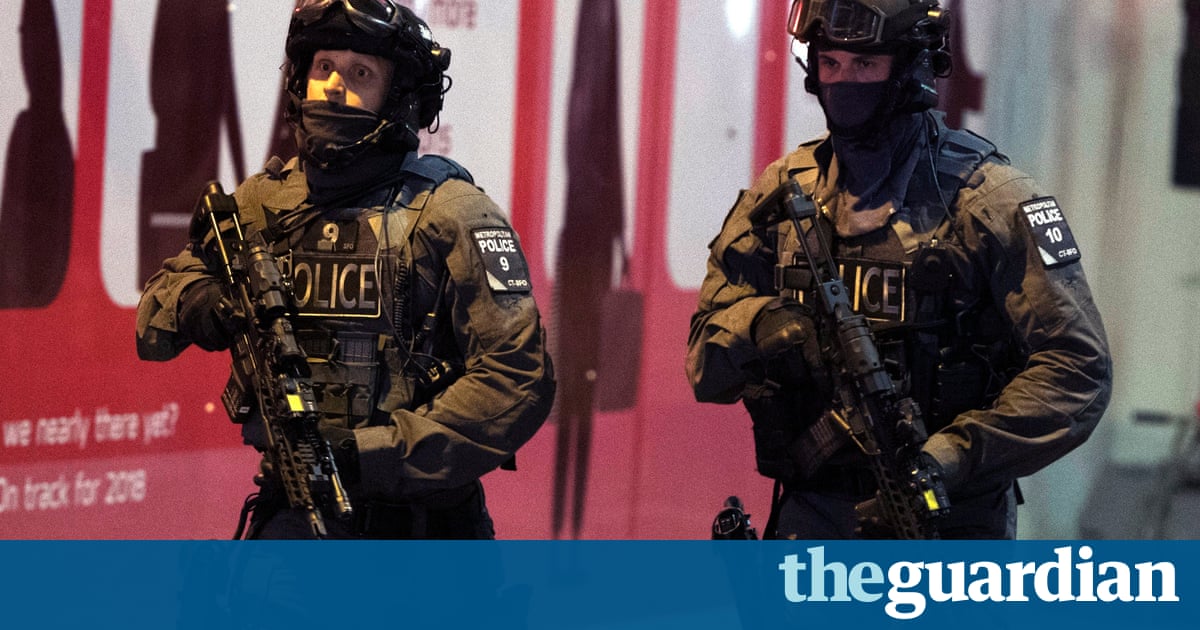 Donald Trumps first response to the news of the London attacks was to retweet a conservative news website better known for sensationalism and partisanship than for accurate reporting.
It was unclear whether the president received any kind of intelligence briefing of his own about the attacks before he saw a tweet from the Drudge Report that said: Fears of new terror attack after van mows down 20 people on London Bridge.
That was what he passed on under his personal Twitter account, @realDonaldTrump.
Seventeen minutes after the Drudge tweet, White House press secretary Sean Spicer tweeted: National Security team has briefed @POTUS on situation at #LondonBridge and will continue to provide updates.
NBC felt the need to caution its audience about the credibility of the information the president was passing on. The channel put out its own tweet in response, saying: Pres[ident] Trump has used Twitter to share news report on London incident. We arent relaying presidents retweet, as the info is unconfirmed.
Later, the Drudge retweet disappeared from Trumps personal profile page.

Read more: https://www.theguardian.com/uk-news/2017/jun/04/trump-criticised-for-using-london-attacks-to-promote-his-own-muslim-travel-ban