Nashville Predators beat Anaheim Ducks to reach first ever Stanley Cup final
Colton Sissons scored his third goal with 6:00 left, ensuring the Nashville Predators magical postseason now includes the franchises first trip to the Stanley Cup final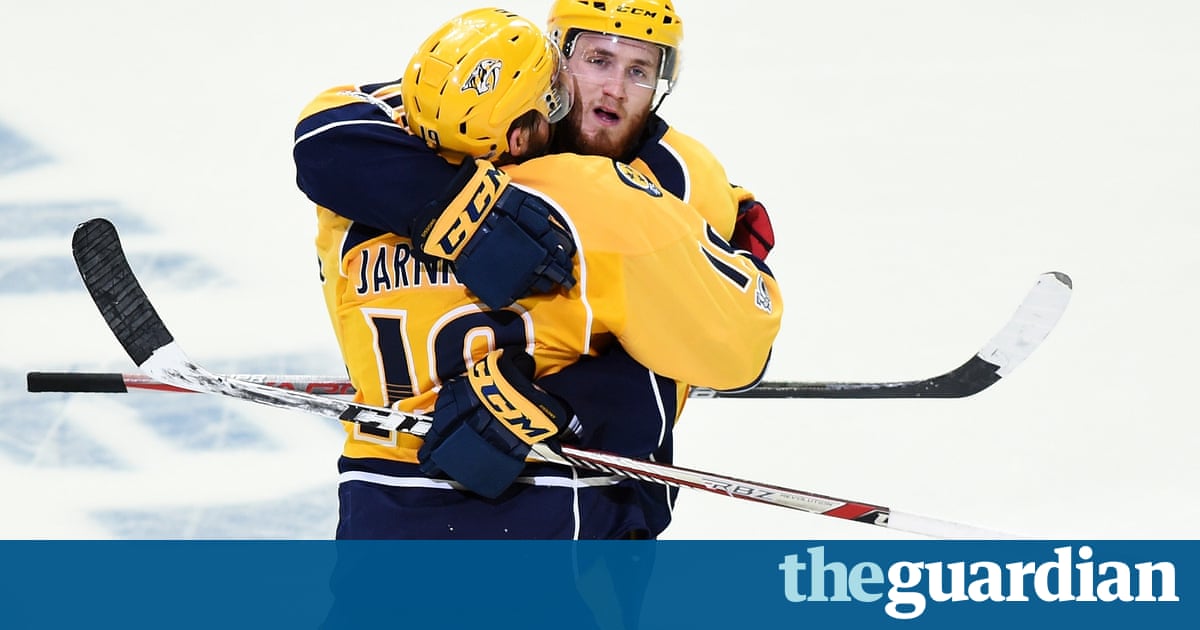 Colton Sissons scored his third goal with 6:00 left, ensuring the Nashville Predators magical postseason now includes the franchises first trip to the Stanley Cup final after eliminating the Anaheim Ducks with a 6-3 win in Game 6 on Monday night.
The Predators, who have never won even a division title in their 19-year history, came in with the fewest points of any team in these playoffs.
Now theyve swept the Wests No1 seed in Chicago, downed St Louis in six in the second round and then the Pacific Division champ in six games. Peter Laviolette became the fourth coach to take three different teams to the final, and the first since the playoffs split into conference play in 1994.
The Predators will play either defending champions Pittsburgh or Ottawa for the Stanley Cup. Game 1 is on Monday.
Anaheim lost in the conference finals for the second time in three years.
Read more: https://www.theguardian.com/sport/2017/may/22/nashville-predators-anaheim-ducks-game-6-nhl-playoffs