Former Trump adviser asked to testify to House committee on Russia
Michael Caputo, who worked for the president during the primary campaign, invited for voluntary interview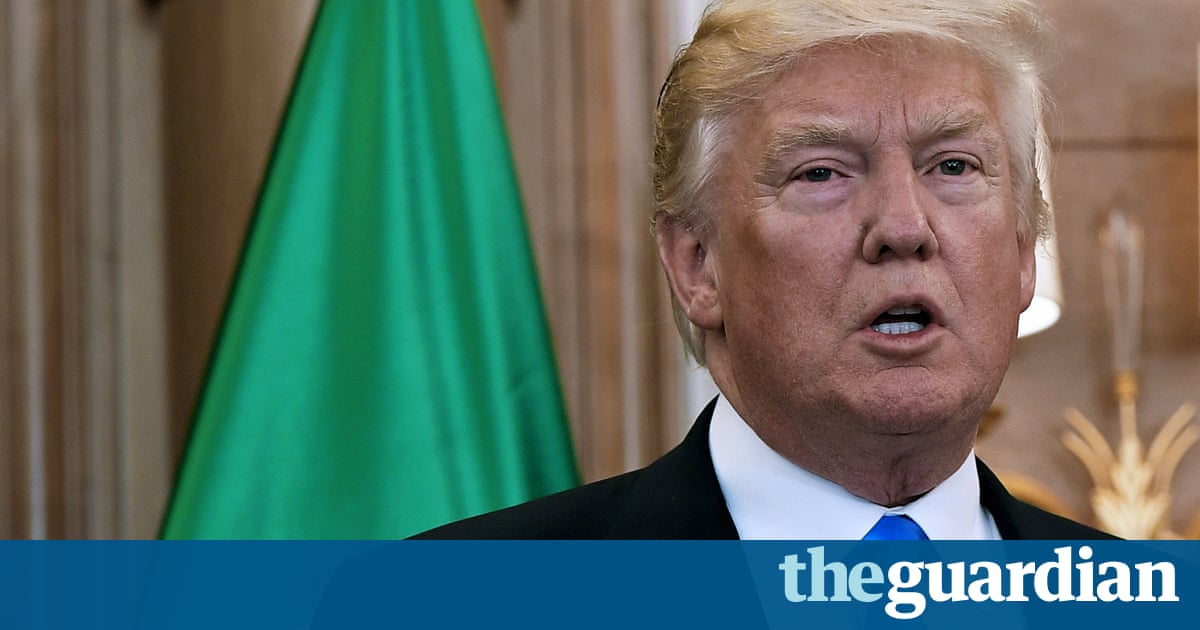 A former Trump campaign adviser has been asked to testify before the House intelligence committee over accusations of Russian meddling in the 2016 election.
The Guardian has confirmed that Michael Caputo, a campaign aide to Trump for much of the presidential primary, has been asked to submit to a voluntary interview with the committee and provide any documents requested. The committees request was first reported by Maggie Haberman of the New York Times.
It comes as Trump is facing increased scrutiny over allegations about his campaigns ties to Russia. Former FBI director Robert Mueller was appointed as a special counsel this week to investigate Trumps campaign and the Washington Post has reported that a current White House official is a person of interest in the ongoing investigation.
The parade of accusations, which also include claims that Trump fired former FBI director James Comey after pressuring him to drop an investigation into Russia, come as the President makes his first overseas trip since taking office. Trump landed in Saudi Arabia on Saturday where he sealed a trade pact to sell up to $110bn in military equipment to the Saudis.
Although the trip which has so far included a colorful sword dance ceremony as well as Trump taking pains not to use the potentially offensive phrase radical Islamic terrorism has gone smoothly for its first day, there are still eight more days of potential pitfalls. Trump is scheduled to go to Israel, the Vatican, Brussels and Sicily where he will meet with an array of world leaders including Nato allies as well as the Pope. During his insurgent presidential campaign, Trump repeatedly derided Nato and called Pope Francis disgraceful at a campaign stop in South Carolina.
Caputo, who has close links with Roger Stone, Trumps long-time and highly controversial political adviser, worked in Russia in the 1990s. Democratic congresswoman Jackie Speier had previously mentioned Caputos name in a March hearing before the House intelligence committee.
In that hearing, where then-FBI director James Comey testified, Speier noted that Caputo briefly did public relations work for Gazprom and that he met his second wife in the Ukraine while serving as a consultant in that countrys 2007 parliamentary elections. The Guardian understands that, as a result of Speiers comments about Caputos wife, the long-time consultant was likely to insist that any testimony before the committee be public.
Caputo worked for Trumps campaign from November 2015 to June 2016 when he resigned after publicly gloating over the firing of former Trump campaign manager Corey Lewandowski. In the immediate aftermath of Lewandowskis termination, he tweeted: Ding dong the witch is dead. Hours later, Caputo stepped down while expressing his regret for too exuberant a reaction to this personnel move.
Ironically, a former top Clinton aide once cited Caputo as a validator for Russias role attempting to influence the election. On 25 July 2016, Brian Fallon, Clintons national press secretary cited a tweet from Caputo to note Trump is pretending the Russians arent behind DNC hack, but his former top adviser just agreed they are.
Read more: https://www.theguardian.com/us-news/2017/may/21/former-trump-adviser-asked-to-testify-to-house-committee-on-russia