US voices 'strongest possible' concern over violence during Erdoan's visit
State department communicating concern to Turkish government after brawl between Turkish security personnel and protesters injured 11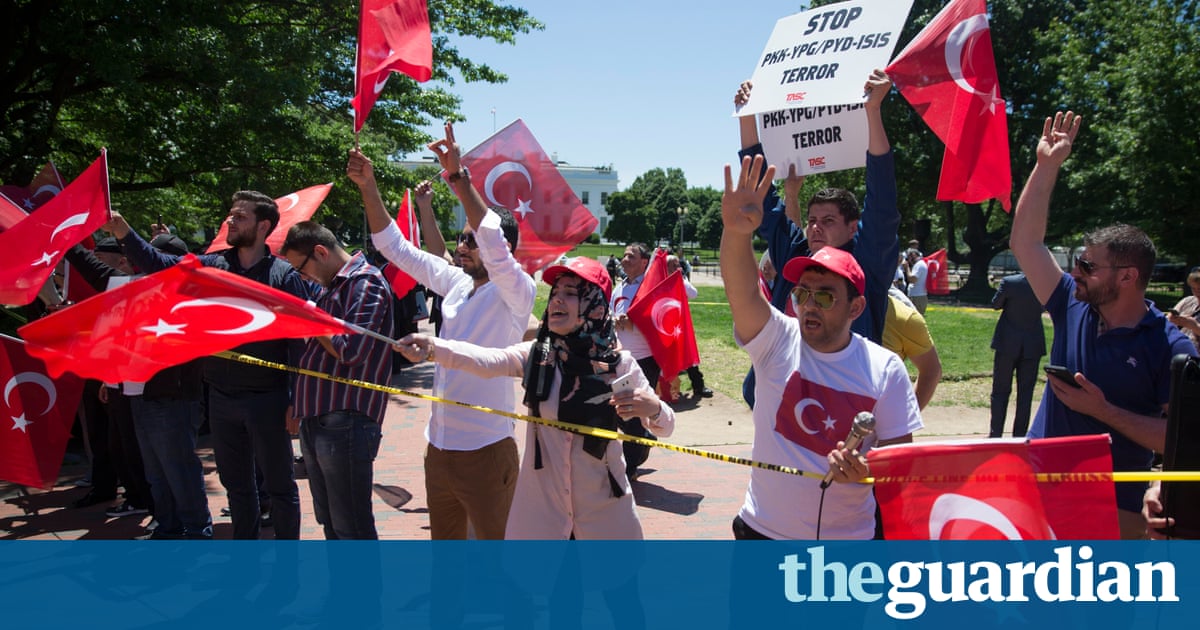 The United States has said it was voicing its strongest possible concern to Turkey over a street brawl that erupted between protesters and Turkish security personnel during Turkish president Recep Tayyip Erdoans visit to Washington.
Police said the fighting outside the Turkish ambassadors residence on Tuesday injured 11 people, including a Washington police officer, and led to two arrests for assault. At least one of those arrested was a protester.
We are communicating our concern to the Turkish government in the strongest possible terms, state department spokeswoman Heather Nauert said in a statement.
Video of the incident showed men in dark suits chasing anti-government protesters and punching and kicking them as police intervened. Two men were bloodied from head wounds as bystanders assisted dazed protesters.
Metropolitan police chief Peter Newsham said at a news conference on Wednesday that police had a good idea of most of the assailants identities and were investigating with the secret service and state department.
Turkeys official Anadolu state news agency reported that protesters were chanting anti-Erdoan slogans as the president entered the residence after meeting Donald Trump to discuss the fight against Islamic State militants.
Police did not heed Turkish demands to intervene, the news agency said, and Erdoans security team and Turkish citizens moved in and dispersed them.
The Turkish embassy did not respond to a request for comment.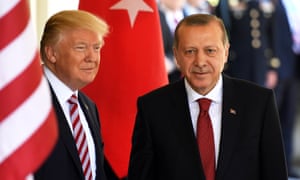 Read more: https://www.theguardian.com/us-news/2017/may/17/turkey-erdogan-protest-dc-violence-us-concern