Ian Poulter marks change of fortune with charge at The Players Championship
Ian Poulter finished day three of The Players Championship on six under after a bogey-free round while JB Holmes and Kyle Stanley lead by one on nine under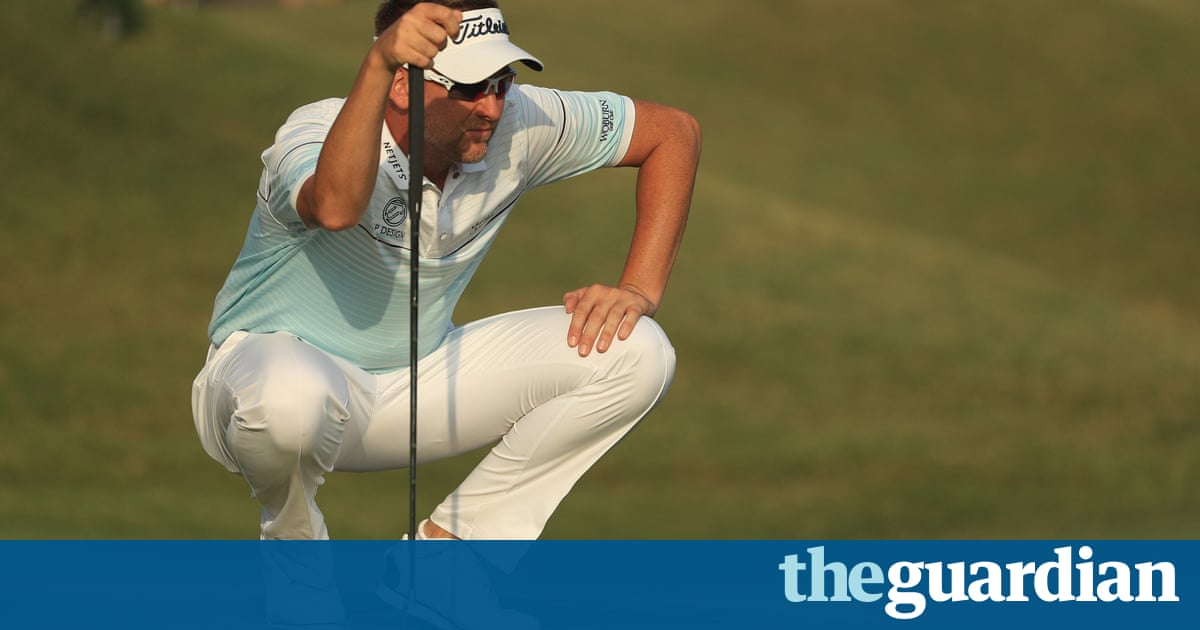 It is typical of Ian Poulter to make the most of opportunity. He has made a career out of doing that, frequently in the face of adversity.
Only a fortnight ago it appeared the Englishmans exemption status on the PGA Tour was no more after he missed the cut at the Texas Open. Salvation subsequently arrived via a recalculation of FedEx Cup points, which swiftly restored him to the upper echelons of a sport to which he has contributed so valuably over the past 20 years. It is standard knowledge that Poulter is not happy just to play on the PGA Tour; his burning ambition is to compete.
Perhaps the scare jolted Poulter into action, not that his form after a lengthy injury period was particularly bad. Maybe the 41-year-old has been rejuvenated by the prospect of proving, once more, how he belongs among the games leading lights. Poulter has the prospect of claiming what would arguably be the greatest win of his career and certainly a first strokeplay win in the United States after a third round of 71 at the Players Championship moved him to sixunder.
Poulter is within touching distance of the lead held by JB Holmes and Kyle Stanley on nine under following an afternoon performance that defied those elsewhere; he was the only man in the field who did not drop a shot. Chances to post an even better score narrowly slipped by on the closing two holes.
What a testing day this proved. Thankfully the electric storms forecast for this corner of Florida missed to the south but winds gusted over a course that was hazardous enough to begin with. The PGA Tour, to its credit, was sensible with pin placements. Sergio Garca appeared free from the shackles of expectation which, by his own admission, played a part on Thursday and Friday. The recently crowned Masters champion returned his finest score of the week, 67, to prove the most notable mover on moving day. At five under Garca has an excellent chance of claiming what would be a second Players title and claiming a share of history. Tiger Woods is, for now, the only golfer to win the Masters and Players in the same year.
Ive always been confident in myself, Garca said. Ive always believed in the ability that I have. Im not going to lie, it does help to win a major and to win the Masters the way I did it but I dont feel like Im that different a player. Maybe I have a little bit more confidence here and there, but thats about it.
I felt like a little bit in chains on Thursday because of the Masters, because of how overwhelming everything has been. You get there and I was thinking: Come on, you have to play well after winning the Masters. I probably put a little bit too much pressure on myself. I tightened up a little bit and I didnt play as well as Ive been playing. Im in a much better position now.
Rory McIlroy took three putts on the last before signing for a 71 that moved him to one under on aggregate. The Northern Irishman had produced one of the shots of the day at the 17th, where a glorious wedge tee shot set up a birdie two. Post-round discussion once again surrounded McIlroys back problem, which appeared to have eased between rounds two and three. He continues to wear heavy back strapping when on the course.
I dont know if its just me getting used to it or if its actually a little bit better but it isnt any worse so thats a positive, said McIlroy. I dont have trouble breathing, so all the signs point that its not going to be too serious. Its just giving me a bit of discomfort and I just need to get it checked out.
A lighthearted moment followed as McIlroy revealed the concerns of his wife, Erica, within weeks of marriage. Im conscious and trying to sleep on my right side, the world No2 explained. Thats facing away from Erica and shes like: Why? Are you not happy with me? Whats going on? Im like: No, no, its fine Im just taking care of my back.
Phil Mickelson stumbled to a third round of 78 while Jon Rahms challenge ended abruptly as he played the front nine in 42. Rahm made a double bogey at the 10th, his misery continued. He later signed for an 82, 10 strokes more than on Friday and 14 more than round one.
Read more: https://www.theguardian.com/sport/2017/may/13/ian-poulter-change-of-fortune-charge-players-championship