Pussy Riot's Masha Alyokhina on Putin, Trump and Brexit: 'It's useless to be afraid'
Set to headline Australias Dark Mofo in Hobart, the activist speaks about imprisonment, fear and discovering her son is violating the regime of school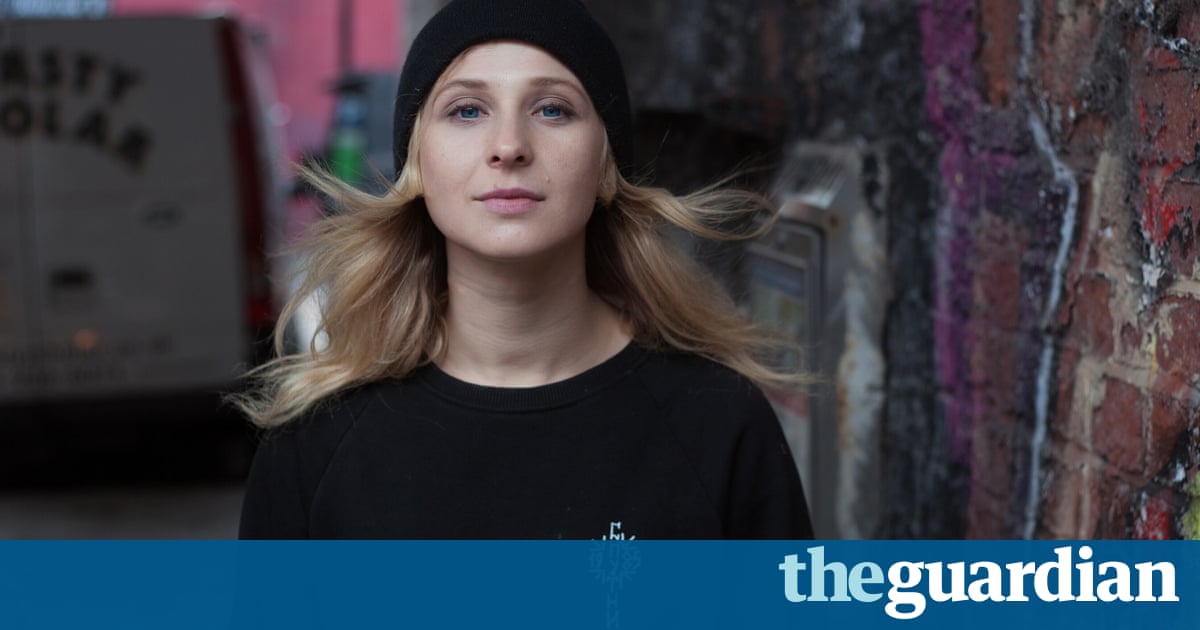 Are you able to keep calling her later today or late tonight? Maria Alyokhinas representative asks me, panicked. Or could you try any other day? In fact, he adds woefully, any scheduled interview with Masha is a risky idea.
I receive the harried message just before I am due to speak to Alyokhina, the balaclava-wearing, punk-spouting Pussy Riot activist. Its well past mid-morning. But Masha, as she is known, is asleep.
When I finally get through its after midnight in Moscow. Alyokhina is all apologies. I just have no idea how I didnt hear these hundreds of alarms.
I first met Alyokhina in London last summer for the premiere of her production Burning Doors. Its hard not to like her. In person, shes warm and candid, with a wry, wicked sense of humour and elfin looks. Yet talking to her again, it strikes me now, as it did then, that she is strung with steel. This is a woman who doesnt change herself for anything or anyone. That includes sleeping habits.
As one of the most famous faces of the Russian activist movement, at least she has an excuse. Since Alyokhina was released from jail in a flurry of media attention in 2013, life has been busy. The punk-feminist singer now travels the world performing anti-Putin songs, acting in anti-Putin plays, and giving anti-Putin talks a job all the more pressing since Trump, stained with implications of Russian interference in the US election, came to power.
Now Alyokhina is travelling to Australia with Pussy Riots Alexandra Lukyanova, also known as Sasha Bogino, and Russian filmmaker Alexander Cheparukhin, to appear at Hobarts Dark Mofo festival in June for a Q&A and DJ set. Shes also releasing her debut book, Riot Days, in September: an account of her arrest and abuse at the hands of the Russian state.
Its Pussy Riots story, my story, Russias story, she tells me. Its a story of choice. I wrote it because I think that I believe there are no heroes, and every person has a story to tell and I wanted to show that anyone can be Pussy Riot.
Alyokhina, 28, is an advocate of standing up and being heard even at the cost of individual freedom. In her case, punishments in her near two-year stint in jail included brutal and humiliating gynaecological examinations (inmates called it to be let through the chair) and five months in solitary confinement.
[In jail] how they keep the power? People work for 20 hours per day, the food is rotten, there is a thousand prisoners. How they stop the protesting? she asks in accented English. Very simple. They say if you will strike our regime, we will put you in solitary confinement. They call it prison inside prison. What they dont realise is that it doesnt matter what is around you. Where you keep your freedom is inside you.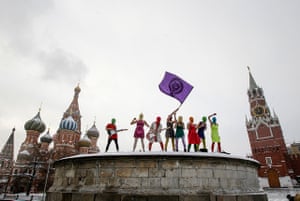 Read more: https://www.theguardian.com/culture/2017/may/10/pussy-riots-masha-alyokhina-on-putin-trump-and-brexit-its-useless-to-be-afraid